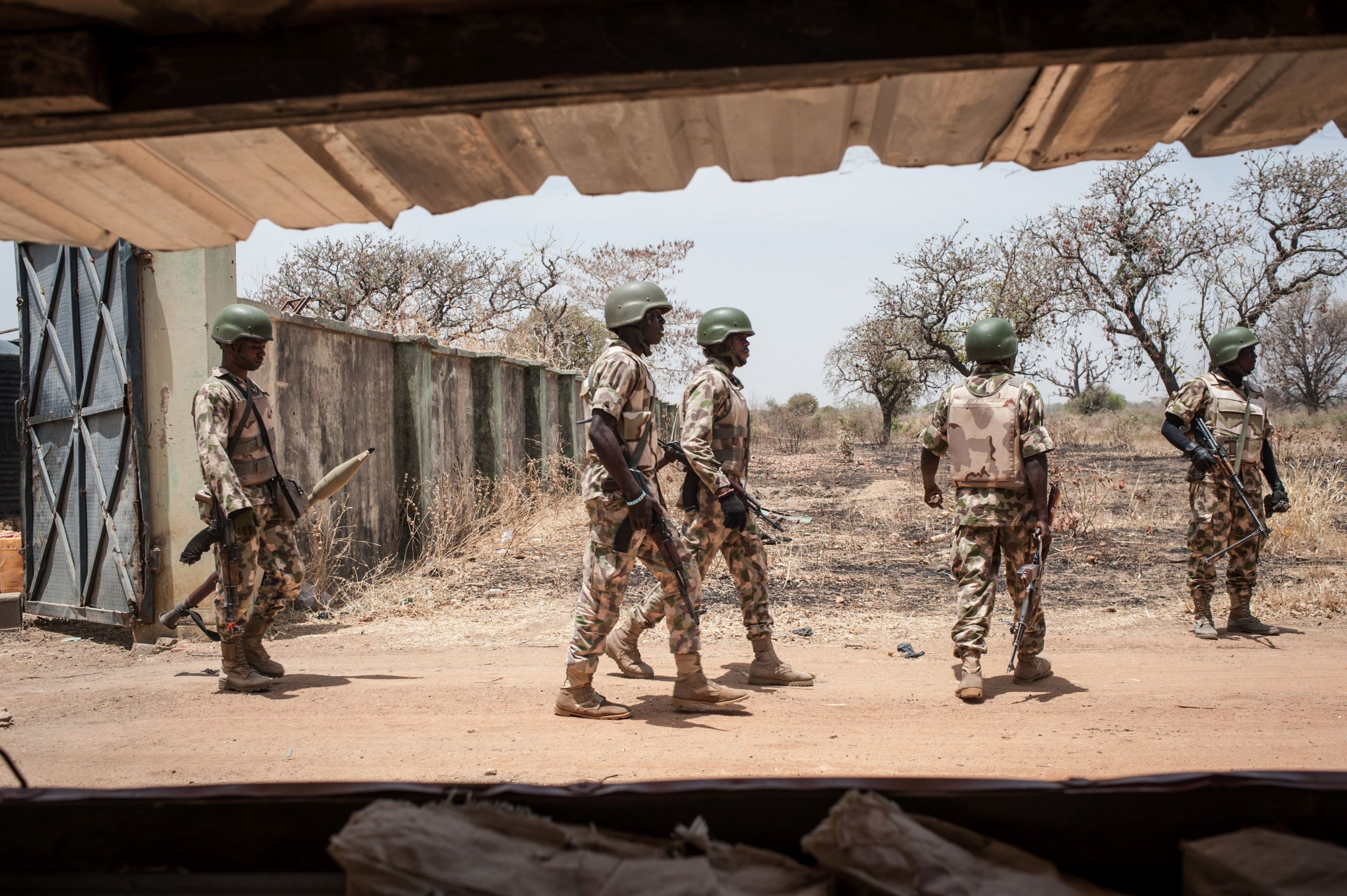 Nigeria's military has repelled an attack by Boko Haram militants in the northeast of the country.
Boko Haram fighters attacked army soldiers as they made their way to the town of Damasak, on the border with Niger, where they planned to set up a permanent base, Reuters reported. Boko Haram controlled Damasak until it was liberated by the army in 2015 and reportedly kidnapped more than 300 students from a primary school in the town in November 2014.
In a statement released on Monday, Nigerian Army spokesman Colonel Sani Usman said that the militants attempted to breach 113 Battalion at Kareto, near Damasak in the northeast Borno state. "The timely response of the troops involved air cover as more reinforcements have been deployed. The area is now cool and calm," said Usman. The spokesman said that two officers and 22 soldiers were injured, according to Reuters.
The Nigerian military reclaimed much of the territory controlled by Boko Haram during 2015 and President Muhammadu Buhari said in December 2015 that the jihadi group—which is affiliated to the Islamic State militant group (ISIS)—had been "technically" defeated and was no longer capable of mounting conventional military attacks, but had resorted to the use of suicide bombings and improvised explosive devices (IEDs).
Despite Buhari's claims, Boko Haram have continued to carry out attacks in 2016, killing more than 200 people in the first four months of the year, according to the Council on Foreign Relations' Nigeria Security Tracker.