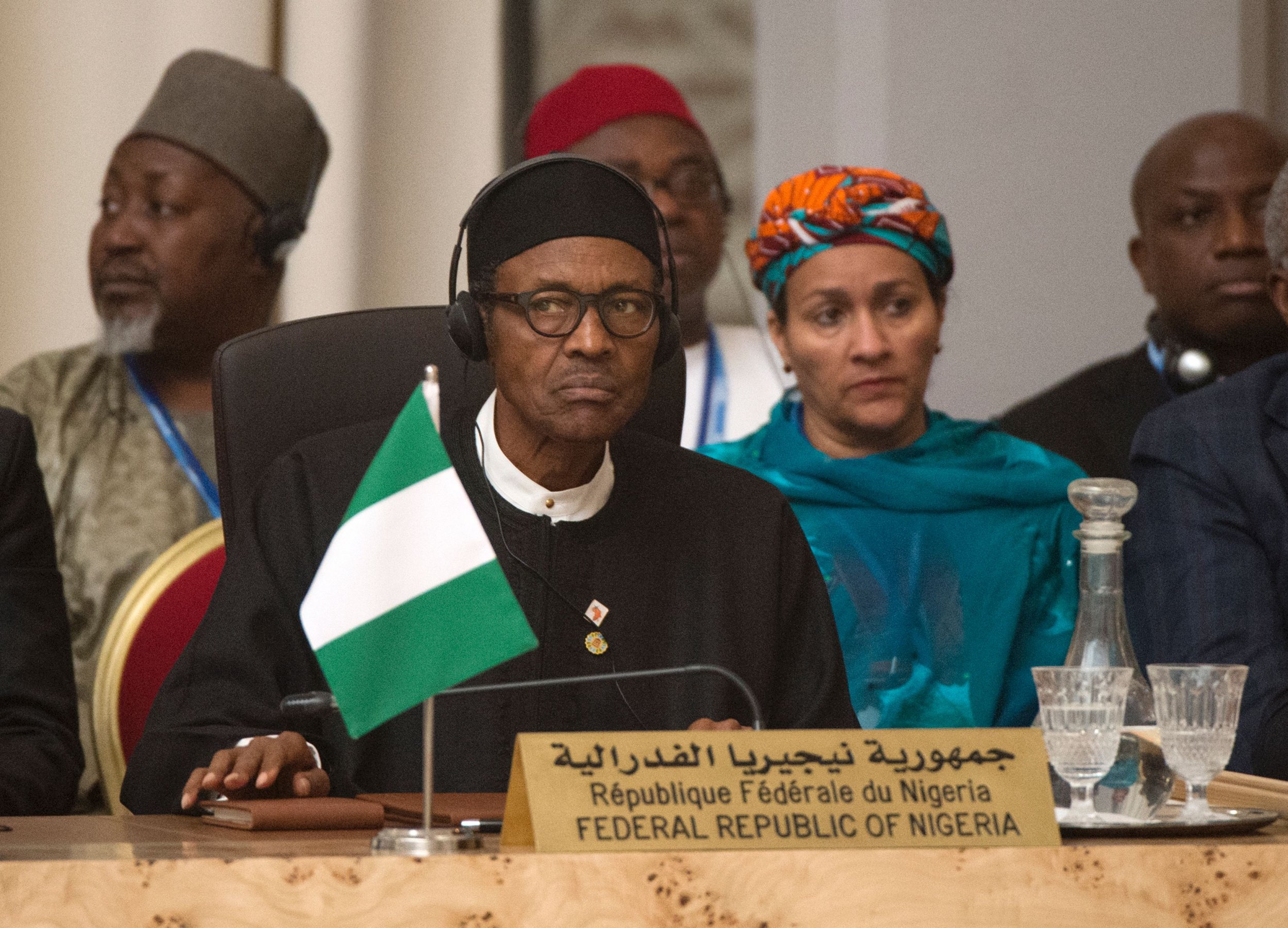 Nigerian President Muhammadu Buhari called for an end to agitation for the secession of Biafra, a former independent republic in the southeast of the country.
Buhari met with a group of traditional rulers from southeast Nigeria in the Nigerian capital Abuja on Thursday. In a statement, the president urged the leaders to support the unity of the country and to stop advocating secession from Nigeria.
Ex-Nigerian military officer Odumegwu Ojukwu declared an independent republic of Biafra in southeast Nigeria in 1967. The move sparked a three-year civil war which led to the deaths of more than a million people, many of whom died of starvation after a Nigerian blockade of Biafra's borders, before the Biafran forces surrendered and the republic was subsumed back into Nigeria.
Pro-Biafra activists have launched protests and demonstrations over the past year, demanding the re-establishment of Biafra. Their discontent has been fueled by the arrest and continued detention of Nnamdi Kanu, the leader of a prominent secessionist group, who was arrested in October 2015 and is still awaiting trial.
"The question of having another country out of Nigeria is going to be very difficult," said Buhari, according to a press release from the Nigerian state house. "From 1914, we have more than 200 cultures living with one another. God had endowed this country with natural resources and talented people. We should concentrate on these and be very productive."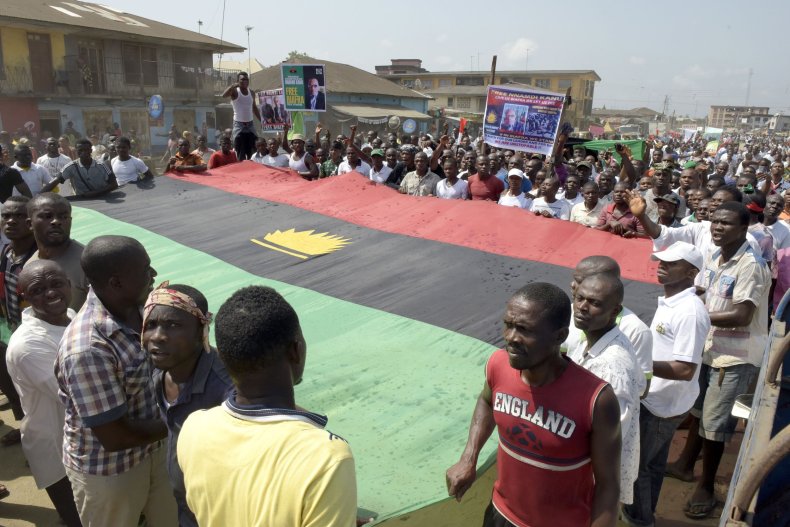 British colonizers united their Northern and Southern Nigeria Protectorates into a single country, creating the current state of Nigeria. The country gained independence from the U.K. in 1960, but the northern and southern regions remain culturally distinctive: northern Nigeria is mostly Muslim and dominated by the Hausa-Fulani ethnic group, while southern Nigeria is predominantly Christian, and the Yoruba and Igbo are the two main ethnic groups. Biafra was a mostly Igbo state.
Kanu, the leader of the Indigenous People of Biafra (IPOB), appeared at the Federal High Court in Abuja on Thursday, alongside three other pro-Biafra activists. Kanu was denied bail and is facing charges of treasonable felony. The judge said the trial would commence within two months, IBTimes U.K. reported.
Pro-Biafra activists have clashed with Nigerian security forces during protests in recent months. Amnesty International claimed in a recent report that security forces had killed at least 150 pro-Biafra protesters since August 2015, including some extrajudicial executions. The Nigerian Army denied the allegations, saying that security forces had exercised "maximum restraint" despite allegedly being confronted by a "flurry of provocative and unjustifiable violence" from pro-Biafra activists.
Government critics in southeast Nigeria have said that Buhari, who is a Muslim from northern Nigeria, has prioritized the north of the country in his administration. The president said on Thursday that he was "very conscious of the sensitivities of the South East" and had appointed senior-ranking ministers from four southeastern states in his cabinet.
Buhari also promised to crack down on the problems of kidnapping and cattle rustling. Nomadic herdsmen have come into conflict with settled farming communities in recent months, particularly in Nigeria's central Middle Belt region and southern regions: scores of people were killed in the southern Enugu state when herdsmen attacked in April, and a report by the Institute for Economics & Peace found that Fulani herdsmen caused more than 1,200 casualties in attacks in 2014.