'The Night Manager' Could Return for a Second Season After All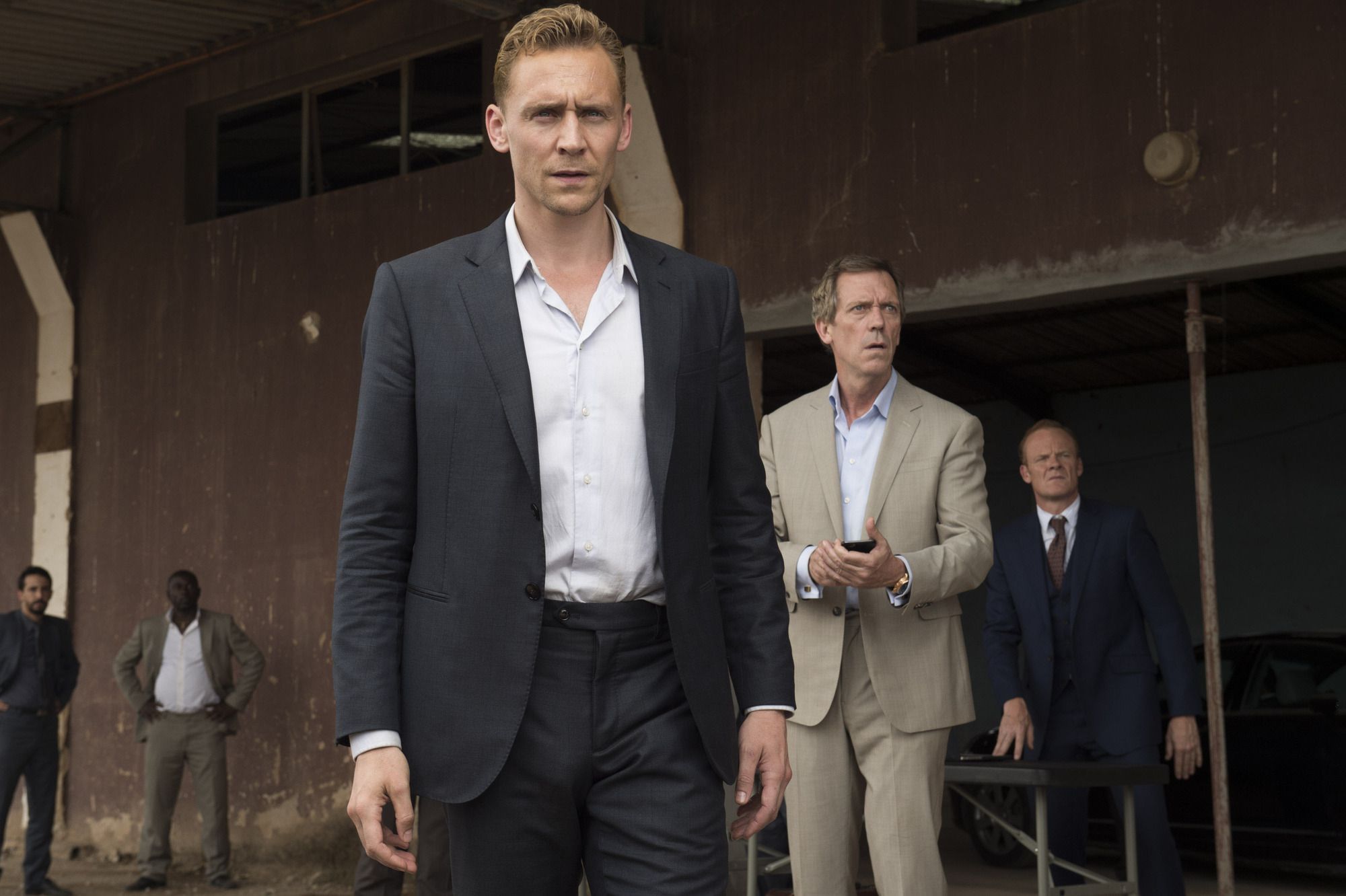 Good news for fans of hit BBC drama The Night Manager: despite actor Tom Hiddleston and writer David Farr appearing to rule it out, there now appears to be a small glimmer of hope for a second season.
The ambitious show, produced on a reported £20 million budget, proved a hit with British audiences—pulling in an upwards of six million viewers each week on BBC One. It is also set to air in the U.S. this week on AMC, the cable network that screens The Walking Dead and co-produced the drama, bringing it to a global audience.
Hugh Laurie, who played The Night Manager's villain, now claims that, depending on the show's success in America, there could be further instalments of the spy thriller, based on John Le Carré's best-selling 1993 novel.
"There is a glimmer of a possibility, I can't say more than that," the actor, who plays nefarious arms dealer Richard Roper, is quoted by the Daily Mirror as saying. "It's actually not my place to say it because I wouldn't be the one to write it, or construct it, and I don't even know what story, and who would be involved in constructing that story, but I hear rumblings."
He added of the show's impending U.S. broadcast: "AMC very much have their fingers crossed for how this goes. They'll obviously be curious to how this goes over with an American audience."
Both Laurie and Hiddleston previously said it was unlikely that a second season would be made.
"As it stands, Pine exists for six hours in a mini-series. The story feels complete," said Hiddleston of his titular hotel manager-turned-British spy Jonathan Pine.
Laurie, meanwhile, pointed out that the first season had covered the breadth of Le Carré's novel. He said: "It's based on a novel, we've got to the end of the novel and John Le Carré has yet to write another novel, so in cold practical terms, no, we're done."
Writer David Farr also dampened fans' hopes for more espionage, telling Variety he was "not keen" on a second season. "Personally, I liked the fact that the story ended where the story ended," he said.