Nikki Glaser on 'FBOY Island' Season 3 and Backstage Tears
Nikki Glaser wants to host FBOY Island for the rest of her life as Season 2 of the HBO Max reality show comes to an end.
FBOY Island sees three women faced with 24 potential male suitors. Over 10 episodes they have to get to know their potential partners and separate who genuinely wants a relationship (the Nice Guys) from those who are after one thing (the Fboys).
HBO has yet to announce if the dating show with a twist will return for Season 3, but host Glaser, who is also an executive producer, would be game to return to the "best job" she's ever had.
Ahead of the Season 2 finale, she spoke to Newsweek about the future of FBOY Island, and why she doesn't want to see tears behind the scenes.
'FBOY Island' Season 3
Back in 2021, HBO made fans wait until after the Season 1 finale before confirming that FBOY Island would be back for Season 2. Now that the Season 2 finale has aired, we could find out the fate of Season 3 any day now.
If it were up to Glaser, FBOY Island would run for Season 3 and beyond. "I will do FBOY Island for the rest of my life," Glaser told Newsweek. "It is the best job I have ever had, and I have had a lot of good jobs.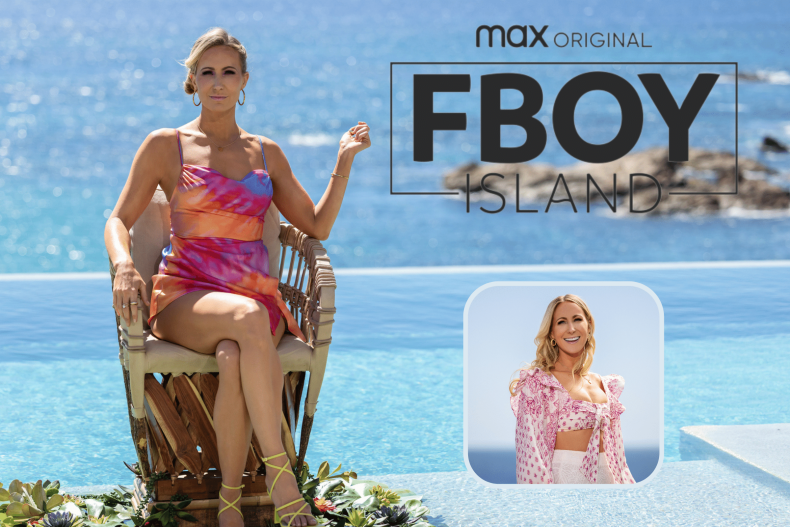 "It's just living on an island, getting to watch a reality show from the sidelines, and not having the stresses of being on it," She continued. "My whole day is just hanging out at a beach waiting for their date to be over so I can come in and go, 'how was your date?' I mean, it's the dream job, I don't have to do anything."
As one of the executive producers of FBOY Island, she admits she has the option to be more involved and get all the information she wants, but she chooses to be removed so as to improve her own enjoyment of the game.
Glaser says she's befriended the contestants, and wants to make sure that everyone on set and everyone participating is having a good time, otherwise she won't enjoy it either.
"I really need to know the performer I'm watching is having a good time and that's so important to me and crucial to my enjoyment of anything. I can't even watch Taylor Swift's 1989 tour. I'm a huge Taylor Swift fan, but I can't watch videos from that tour because in her documentary, she said she was struggling during that tour, emotionally and physically. I can't enjoy clips now because I know she was struggling."
Telling Producers To Wipe Their Tears
Glaser has taken that same attitude into FBOY Island and always tries to ensure no one takes it too seriously.
"TV should be fun and a lot of times it is not," said Glaser. "Every day is different. It's very exciting. But it's like, 'is this good?' 'Oh, no, this didn't happen.' 'This did.' You can't plan for anything. So everyone's always stressed.
"I would always just grab producers and go, we're making a show. The name of this show is called FBOY Island. Put things in perspective. Wipe your tears. This is dumb, TV is dumb. Let's have fun and really let that sink in that this is not, in the end, that crucial," Glaser said.
As the host of the show who likes to produce with a light touch, Glaser admits that every now and then, she'll miss things and won't find out until the episodes air—something she'd aim to change for Season 3.
"Now I'm watching the show, I'm writing to the producers that used to prep me and I'm like, 'Why didn't you tell me Peter locked himself in a room and through the door kept telling Mia 'I've grown Mia, I'm maturing. I'm maturing.' Why did I not hear about that? That is hilarious.
"Next time I'm on the island I gotta be watching the daily footage because there's so much I'm missing that I cannot believe I didn't comment on in real time. There's got to be a way for me to see this stuff more often. I need to be hiding in closets like in the house when things are going down because the show is incredible—despite me."
All of FBOY Island Season 2 is available to watch now on HBO Max.
Glaser's stand-up special, Nikki Glaser: Good Clean Filth is also available to watch on HBO Max now.