Nikki Haley's Break With Trump Could Raise Her Profile in 2024, but Only if the GOP Stops Its Decline
Former U.S. Ambassador to the United Nations Nikki Haley, who was once a Trump loyalist, rocked the GOP last week when she broke with former President Donald Trump, who remains a hugely popular figure in the party.
"We need to acknowledge he let us down," Haley told Politico in an interview published on Friday. "He went down a path he shouldn't have, and we shouldn't have followed him, and we shouldn't have listened to him. And we can't let that ever happen again."
"I don't think he's going to be in the picture," she added. "I don't think he can. He's fallen so far."
The criticism has put her in stark opposition from the former president, especially if he decides to run for re-election in 2024.
Aside from the former president and former Vice President Mike Pence, Haley is one of only two Republican hopefuls who have polled above 5 percent, according to a poll from Morning Consult. Donald Trump Jr. also received 6 percent of voter support.
While Haley has become a front-runner for the Republican presidential nomination, political strategists say it is yet to be decided whether her break with Trump will help or hurt her in the 2024 primaries—a decision that will be dependent on what the GOP chooses to do with Trump: embrace him even further or move past him all together.
Republican political consultant Jay Townsend told Newsweek that every potential presidential 2024 aspirant is trying to predict which direction the party will go, and subsequently, which one will give them a boost among voters.
"They're all playing a game of crystal ball," he said. "Some, Nikki Haley is one of them, are expecting there will be little luster left on Donald Trump come 2024 and that a substantial number of Republican voters will be ready to move on. Others, like Ted Cruz and Hawley, are expecting that the shine will remain."
If all the razzle and dazzle around Trump fades in the next four years, Townsend said Haley's recent break with the former president will elevate her as a party favorite.
He said she's already crafted a persona for the next election: "Nikki Haley, the independent thinker. Nikki Haley, the one who's ahead of the curve. Nikki Haley, the fiercely independent woman who's going to chart the course regardless of the political situation of the moment."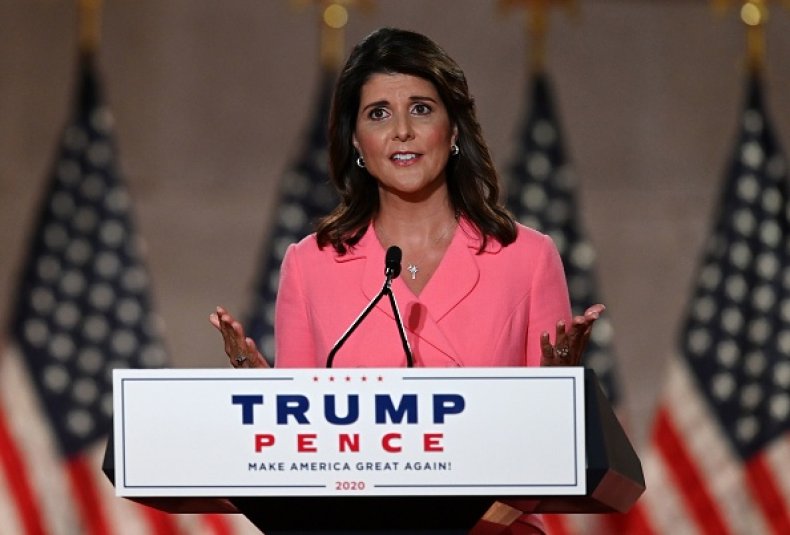 Haley's success may rely on Trump's popularity within the GOP, but veteran GOP political consultant Christopher Nichols predicts that support for Trump is already on the decline, which could ultimately put her in favor with Republicans.
"I don't think the circumstances will develop so that Trump runs again. I think he will try to be influential in the party, but I don't think he ends up running for a variety of reasons," Nichols told Newsweek.
"If you make that big assumption, as I do, you have to acknowledge that the field is wide open," he added.
Nichols said there were narrowly defined lanes for Republican presidential candidates in the past: one for evangelical-leaning conservatives, one for business-oriented conservatives, one for the populist and one for the libertarian-leaning Republican. But he says they have all been scrambled in a post-Trump era.
"Now, I think you're going to have lanes for candidates that want to be super MAGA Trumpers, and you're going to have a lane for people who reject that and think it's time to do something different.… And it remains to be seen yet whether there's a lane for people in the middle," he said. "Again, we'll have to see how fervent the grassroots desire for another Trump like candidate until we get an idea of which of those lanes might be more viable than the others."
Townsend, who has worked on four presidential campaigns, said the impact of Haley's rejection of a Trump 2024 bid won't be revealed until the first primaries. In the meantime, candidates will be building a network of endorsements and party officials who will go out of their way to help a campaign.
What's important in the interim is that candidates remain top of mind for many voters and build household-name recognition, which may be exactly what Haley's latest statements are doing.
"The trick for all these people is they've got to figure out ways to stay, if not in public view, at least in view with Republican primary voters over the next couple years," Nicholas said.
"[Haley] did it in a way that she knew would upset some people, but it's getting that attention," Townsend said. "She is letting the political class and the leadership of the party know where she is. There's a lot of Republican money out there from people who are not in love with Donald Trump and want that chapter to be closed forever. She's letting the money class know that she's there."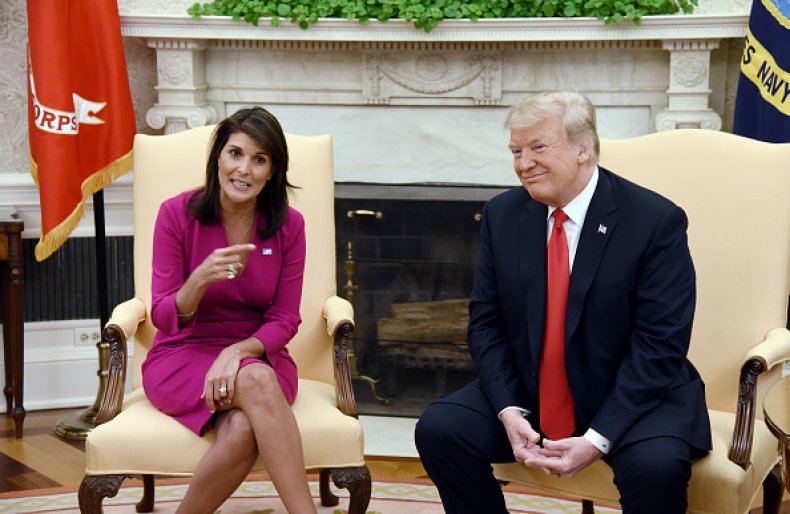 Earlier this week, House Speaker Nancy Pelosi announced there will be a 9/11 commission-style panel to examine the January 6 Capitol riot. The findings of the investigation may also further cement Haley as a visionary figure within the GOP.
"You can bet that Nancy Pelosi, as long as her party is in power, is going to investigate every email, every tweet, compel every potential witness and party to what transpired and air every bit of dirty laundry she can find," Townsend said. "We don't know what they're going to reveal. That's the scary part to the MAGA crowd because we don't know what they're going to find except that I'm sure there's stuff there they haven't found yet."
But if Haley is able to forecast the findings of the probe, she could create a legacy similar to that of House Republicans who broke with Richard Nixon and were ready to impeach in 1974.
"[Those Republicans] were hit with intense criticism from the Republican Party for abandoning Richard Nixon. They got scorched. A year later, they looked prescient because they were ahead of the curve. The rest of the country came to believe and know what they had known a year before. This is a similar situation," Townsend said.
"Here is a hard truth: No one knows for sure what the future will hold because a lot of things may happen between now and 2024 that change the equation," he added. "For those who observe this and pay close attention to this, now is the time to grab the popcorn."