'Nine Perfect Strangers' Director on the Finale, Season 2 and Spinoffs
After eight episodes of tranquility, delusion and deception, Nine Perfect Strangers reached its conclusion on Hulu this week.
The TV adaptation of Liane Moriarty's novel Nine Perfect Strangers was directed by Jonathan Levine. He spoke to Newsweek about the twists and turns of the series, the ambiguous ending, and the possibility of continuing the story with a second season.
The finale episode "Ever After" wrapped up the season which starred Nicole Kidman, Melissa McCarthy, Michael Shannon, Luke Evans and more. It told the story of nine damaged individuals who attended an expensive retreat which was run by a mysterious and potentially deceitful woman with her own agenda.
Spoiler warning: From here on out we'll be revealing plot points from the entire series of Nine Perfect Strangers.
What Did the 'Nine Perfect Strangers' Ending Mean?
The final moments of Nine Perfect Strangers require the viewers to decide whether or not what they were watching was real. As the story of the entire season showed the characters hallucinating at Tranquillum House and interacting with things that weren't there, the audience could never be sure what was real.
In the director's opinion, the epilogue did really happen, but that doesn't mean he's right. Levine told Newsweek: "I think it is all real but I did want to sort of leave it up in the air."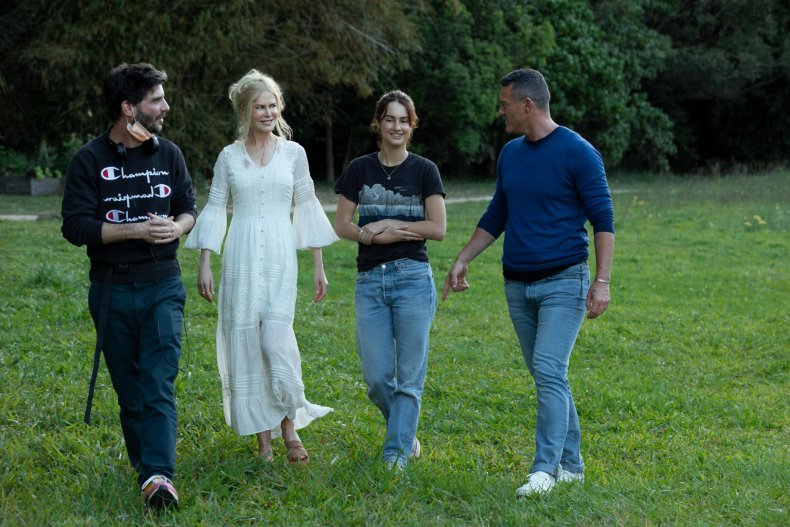 The final moments of Nine Perfect Strangers show a montage of the characters moving on with their lives after the events at Tranquillum House, and each one of them gets their own version of a happy ending. However, we then cut back to Frances Welty (Melissa McCarthy) who is writing ideas for a story, leading us to question whether or not the happy endings were simply part of her romance novels.
"I think a lot of the points of the thematics of the show is about the reality of your own experience, the reality of your point of view, the reality of your perspective." continued Levine. "Do you create your own reality? What is objective truth? I think we were asking those questions a lot."
Further questioning the reality we are seeing is the placement of a small item on Masha's car dashboard. We see a book, looking suspiciously like Moriarty's Nine Perfect Strangers but this time written by Frances Welty. Levine said the Easter Egg was the creation of Colin Gibson, the talented production designer, and it was included in the show as a "nice little wink" to the audience.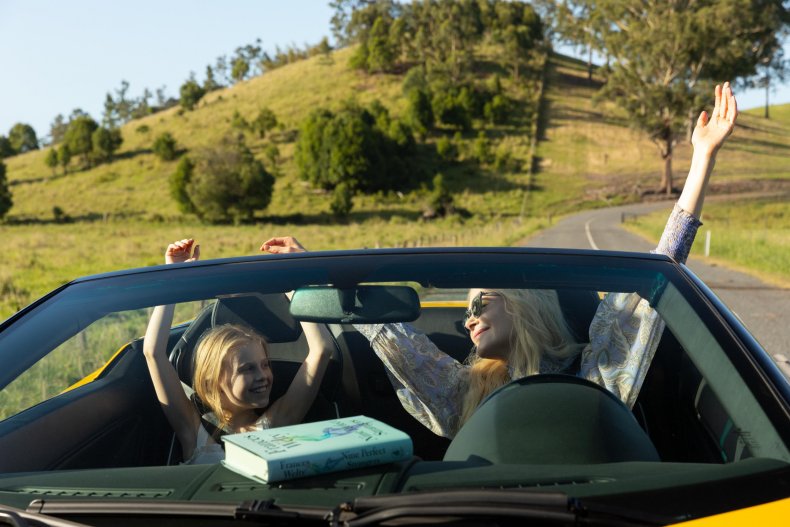 Plans for 'Nine Perfect Strangers' Season 2
David E. Kelley co-created Nine Perfect Strangers for TV and based it on the novel of the same name. Moriarty also wrote Big Little Lies, which was also adapted to TV by Kelley who found a way to produce a second season even though the story had overtaken its book origins like Nine Perfect Strangers has.
Levine said if anyone could create a second season of Nine Perfect Strangers, it was Kelley. He said: "I don't have any good ideas for Season 2 but I am always so amazed at David's ability to give himself parameters and then write his way out of it.
"I'm sure he could absolutely write us into a Season 2," Levine said.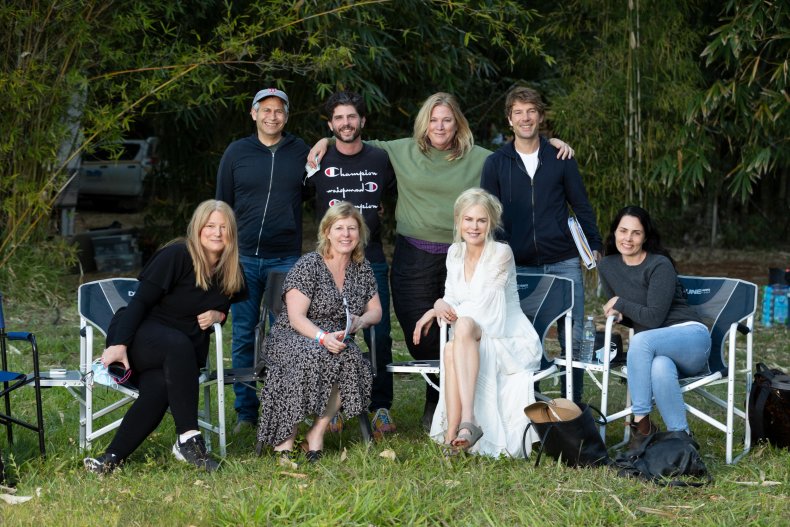 Speaking to Newsweek, Regina Hall, who played the deeply damaged Carmel, discussed the possibility of a second season as well. "You know, anytime there's a hit, they always find a way. It was certainly a blast to shoot and to be able to do that again would be wonderful."
Commenting on her character's outbursts and violent actions, Hall admitted: "I don't know if Carmel would be invited back though."
Zoe Marconi, played by Grace Van Patten, proved to be integral to the plot as a conduit for her family and for Masha to see the dead when hallucinating. Van Patten told Newsweek: "Who knows? Anything can happen these days. I've thought about it and wondered if there is a second season, is it going to follow the same people at later points in their lives or would it follow nine new guests? There's a lot of options."
On the topic of following the original Nine Perfect Strangers around, Levine mused about the possibility of spinoffs too, pondering: "Or we could do an episode with each one of those people, and each person gets their own episode. I don't know though. I've only just finished this one."
As it stands Hulu, the production team involved in the series has not confirmed whether there will or won't be a second season but thanks to Levine, Hall and Van Patten, there are plenty of ideas to run with.
The entire season of Nine Perfect Strangers is available to watch on Hulu now.