Nintendo March Release Schedule: Every Switch and 3DS Game Dates
Following a rather shallow pool of Nintendo Switch and 3DS games in February, March is shaping up to be a lot better.
Not only will Nintendo fans get the return of Yarn Yoshi in his first Switch adventure, Yarn Kirby returns for the 3DS in a port of the underrated Wii title. Of course, there's a few Final Fantasy games coming to Switch in February and so much more.
Here's everything coming to Nintendo Switch and 3DS in March.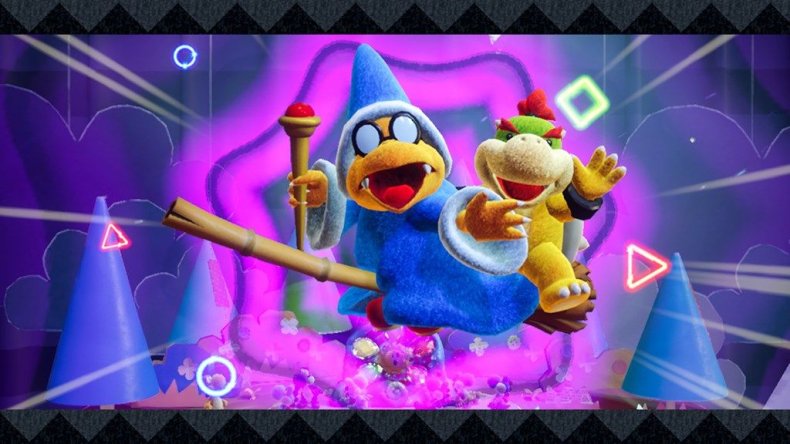 NINTENDO 3DS MARCH RELEASES
There is only one announced Nintendo 3DS title dropping this March, and it's Kirby's Extra Epic Yarn. A port of the 2010 Nintendo Wii title, Kirby's Extra Epic Yarn will drop with new features, including Ravel Abilities that will power up Kirby, and new mini-games featuring beloved characters like Meta Knight and King Dedede.
Players will also be able to personalize Kirby's Pad with more furniture and there will even be a Devilish mode that gives a harder challenge difficulty. Not to mention amiibo support from the Kirby series figures.
March 8
NINTENDO SWITCH MARCH RELEASES
Yoshi's Crafted World is the highlight of the March Nintendo Switch games and drops on March 29, while Chocobo's Mystery Dungeon Every Buddy (March 20) and Final Fantasy VII (March 26) should make FF fans happy.
Other notable titles include Fate/EXTELLA LINK and Galak-Z. Check out the full list of Nintendo Switch games dropping in March.
March 1
Awesome Pea
Creepy Road
History 2048
Klondike Solitaire
Pirates Pinball
Queen's Quest 2: Stories of Forgotten Past
Shred 2
Swords and Soldiers 2 Shwarmageddon
Tardy
ToeJam and Earl: Back in the Groove
Treasure Stack
March 2
March 5
12 is Better Than 6
Bard's Gold
Beat Cop
Darkest Hunter
Pillar
RBI Baseball 19
Unknown Fate
March 6
March 7
Braveland Trilogy
Ghoulboy
Hard West
Valley
March 8
Assault Android Cactus
Monument Builders Rushmore
Paperbound Brawlers
March 12
BombFall
Claybook
The Caligula Effect: Overdose
March 13
March 14
Golf Peaks
Motorsport Manager
RICO
March 19
American Ninja Warrior: Challenge
Fate/EXTELLA LINK
March 20
Chocobo's Mystery Dungeon Every Buddy
March 22
Peasant Knight
Unravel Two
March 26
Final Fantasy VII
Galak-Z: The Void
The Princess Guide
March 28
March 29