Bionik's New Nintendo Switch Commuter Bag Lets You Charge On-the-Go
Bionik, known for its gaming accessories, is bringing its latest Nintendo Switch carrying case to the market for pre-order.
The Nintendo Switch Power Commuter bag is available now for pre-order for $69.99 and gives gamers an easier way to carry their console on-the-go, and spend more time playing it, too. The Nintendo Switch Power Commuter bag will launch Monday, July 29.
Now that Nintendo has announced the Nintendo Switch Lite, a dedicated handheld version of the original Switch, power and extended gameplay are more important to the conversation than ever. Bionik's Power Commuter bag can give gamers exactly what they are looking for by letting them carry and charge their Switch at the same time.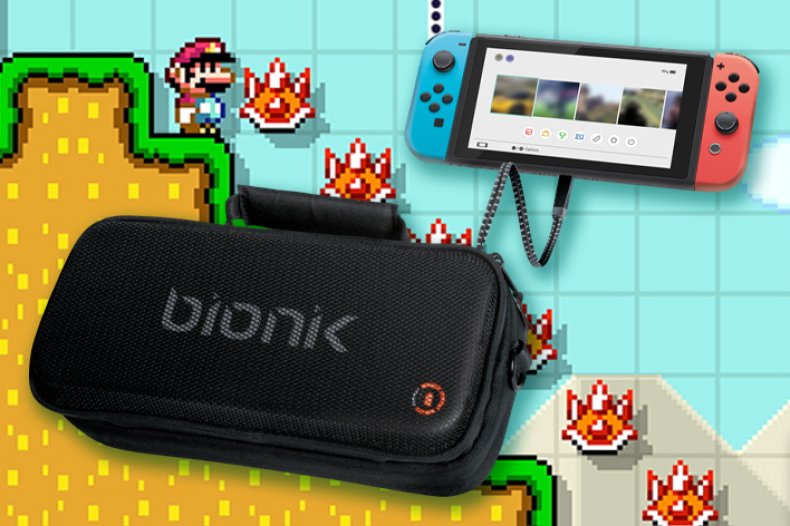 Bionik confirmed to Newsweek that the dimensions for an empty Power Commuter are approximately:
Width: 23.5"
Height: 16.75"
Depth: 13.75"
Bionik also said that the new Nintendo Switch Lite will fit in the Power Commuter with "a little room to spare." The company acknowledged that although the Switch Lite won't fit as snug as the classic console, the plush interior will "ensure that it stays protected and doesn't jostle around."
The Power Commuter bag can also be used to charge smartphones and other devices that use a Type-C or USB A output.
Gamers will also be able to carry some of the Switch cables inside the Power Commuter bag. It will also carry at least eight Nintendo Switch game cartridges for easy flipping between games.
Here's what gamers can expect from Bionik's Nintendo Switch Power Commuter bag from the official site:
The Power Commuter bag features a removable rechargeable 10,000 mAh battery pack and a Type-C and USB A output that is ideal for gamers on-the-go. It has a tactile design with strategically placed padding and a plush interior to prevent damage and scratches.
Features
• Removable 10,000 mAh portable battery
• Adjustable and removable shoulder strap.
• Additional heavy padding located in key areas for added screen protection.
• Water resistant YKK zippers.
• Plush interior fabric for secure, scratch-free storage.
• Unique flap loop with zipper allows users to quickly connect the Commuter to other bags straps and consolidates carry-ons.
• Additional large zippered compartment provides mesh storage pocket, dedicated cartridge slots, and built-in cable wrap.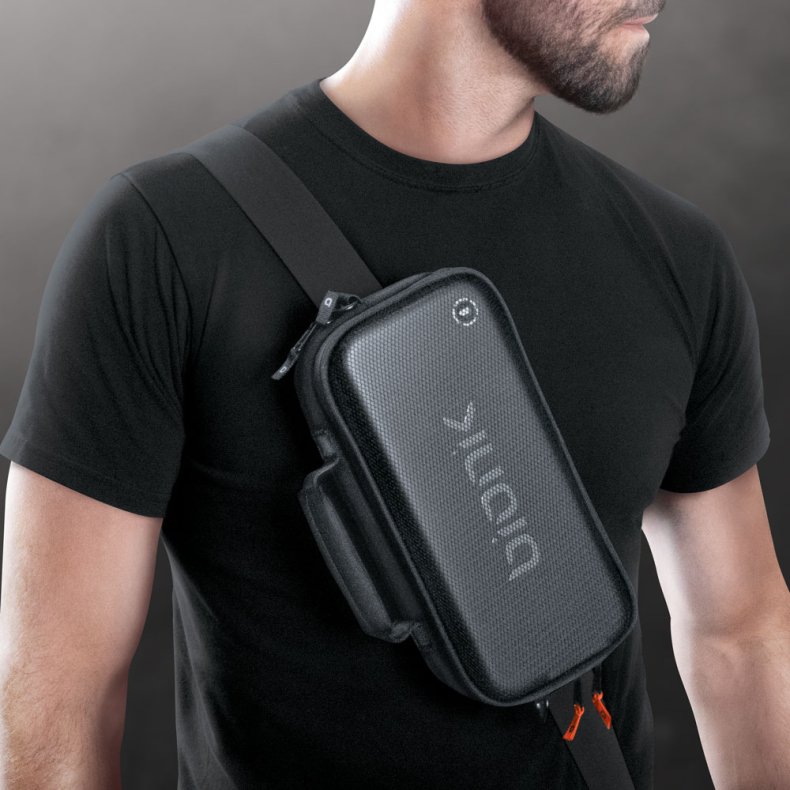 Bionik's Power Commuter Bag is similar to the original Commuter bag, but this version contains the all-important portable battery for extended gameplay.
What do you think of Bionik's latest Commuter bag? Let us know your thoughts in the comments section below.