Nintendo Files For SNES-Like Controller, Suggesting Possible Switch Online Update
A new FCC filing teases Nintendo may soon bring SNES games to the Nintendo Switch.
Discovered by Resetera user Link83, the FCC filing reveals plans for a wireless SNES-like controller for the Nintendo Switch. The filing states that this controller will have bluetooth capability and its model number - HAC-042 - is in line with other Nintendo Switch controllers. The Nintendo Switch's model number is HAC-001, while the wireless NES controllers are HAC-033 and HAC-034 respectively.
he filing references the controller as simply "wireless game device," but the image found in the document looks so much like an SNES controller that it's unlikely to be anything else.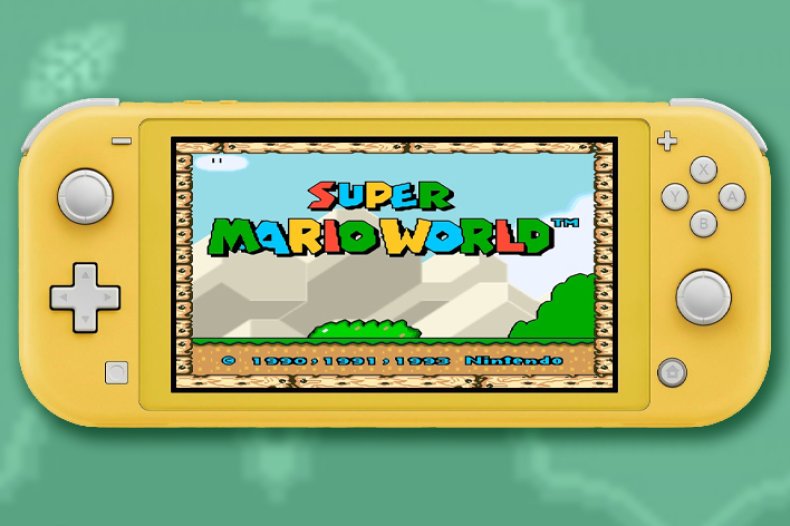 Many fans believe this new filing hints at the possibility of to the Nintendo Switch Online service receiving SNES games in the near future. Currently, only NES titles are included with a subscription. Nintendo periodically updates its library of NES games with the most recent additions being Kung-Fu Heroes and Vice: Project Doom.
The library of classic games is potentially a huge draw for gamers on the fence about adopting the service, but adding SNES titles to the catalog would definitely help Nintendo expand its base of paid subscribers.
During Nintendo's financial briefing in February, Ninteno President Shuntaro Furukawa explained that Nintendo is "planning ways to boost the appeal of the service on a yearly basis" to build relationships with the consumers and enrich the content found on the Switch.
One month prior, dataminer Kapu found 22 SNES games in the NES Online app. Here's the list of SNES games:
Super Mario Kart
Super Soccer
The Legend of Zelda: A Link to the Past
Demon's Crest
Super Mario World 2: Yoshi's Island
Stunt Race FX
Kirby's Dream Course
Pop'n Twinbee
Star Fox
Contra 3: The Alien Wars
Kirby Super Star
Super Ghouls 'n Ghosts
Kirby's Dream Land 3
Super Metroid
Super Mario World
Pilotwings
F-Zero
Star Fox 2
Super Punch-Out!!
The Legend of the Mystical Ninja
Super Mario All-Stars
Breath of Fire 2
Nintendo Switch Online launched in September, and adding SNES games would be an appropriate way to mark the one year anniversary of the service. We'll update the story as more information is revealed.
Nintendo Switch Online is available now and has three payment tiers: $3.99 for a month, $7.99 for three months, and $19.99 for a year.
What do you think of the Nintendo Switch Online service getting SNES games? What titles do you want to see added? Let us know in the comments section below.