Nintendo Switch Pro Coming Soon? Doug Bowser Teases Upgrade
Following the reveal of the Nintendo Switch Lite, it seems another model of Nintendo's popular console may be on the way.
In a CNET preview, Nintendo of America President Doug Bowser clarified how the Nintendo Switch Lite compares to the original Switch, and in the process seems to have teased an upgrade coming soon.
Here's the excerpt from the preview:
The Lite isn't a sequel to the Switch. It's more of a lower-cost spin-off. It'll also be the only new Nintendo Switch hardware this holiday, as Bowser says the larger Switch won't get an upgrade right now. But maybe that's exactly what's needed. At the least, it's finally a lower-priced Switch.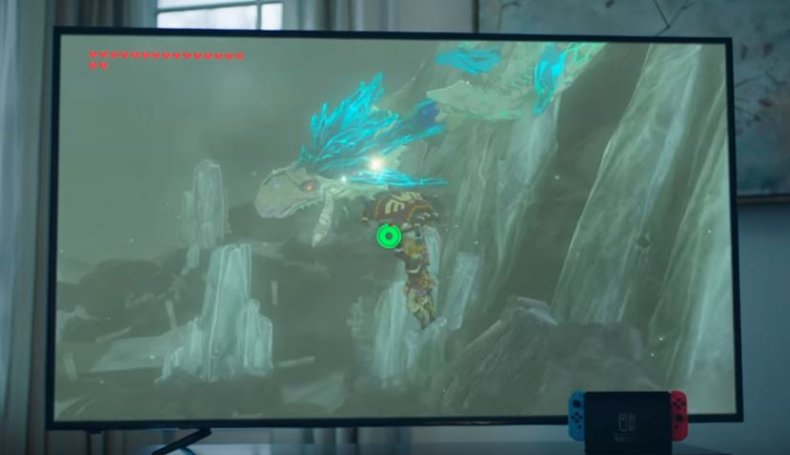 Fans have taken to calling the hypothetical upgraded version"Nintendo Switch Pro" online, and a version of the hybrid console that leans toward gamers looking for high-end specs has been reported for quite some time.
In March, The Wall Street Journal reported Nintendo was working on two different models. One was a miniature Switch designed for handheld play, with a souped-up Switch expected some time later. Information on this new Switch model weren't given, but WSJ sources stated that the high-end Switch still won't be as powerful as the PlayStation 4 Pro or Xbox One X.
The Nintendo Switch Lite is geared towards gamers who want a strictly handheld experience. It won't have the capability to connect to television, so a "Nintendo Switch Pro" could theoretically be a traditional console without the portability option. This could give the console more room to add memory and processing power.
Nintendo Switch Lite is priced at $199.99 (as opposed to the $299.99 price tag of the original Switch) and will be lighter, have a smaller screen size and slightly longer battery life. The Joy-Con controllers can't be detached and won't have HD vibrations. Players can pair Joy-Cons to have multiplayer on the Switch Lite, but there is no kickstand so gamers will need to prop the device up against something to play.
Any Nintendo Switch title that supports handheld mode can be played on the Switch Lite. However, according to the CNET story, the Lite won't be compatible with the Labo construction kits.
Bowser did confirm Nintendo is working on a way to have gamers who own both the original Switch and Switch Lite to be able to move freely between the two. "Yes, you will have the ability to transfer between devices, your gameplay experiences. More to come on there, but that is the intention," Bowser told CNET.
Nintendo Switch Lite is scheduled to release September 20.
What do you think of a possible Nintendo Switch Pro? What are your thoughts on the Switch Lite? Let us know in the comments section below.