Nigerian Court Throws Out Half of Charges Against Biafra Separatist Nnamdi Kanu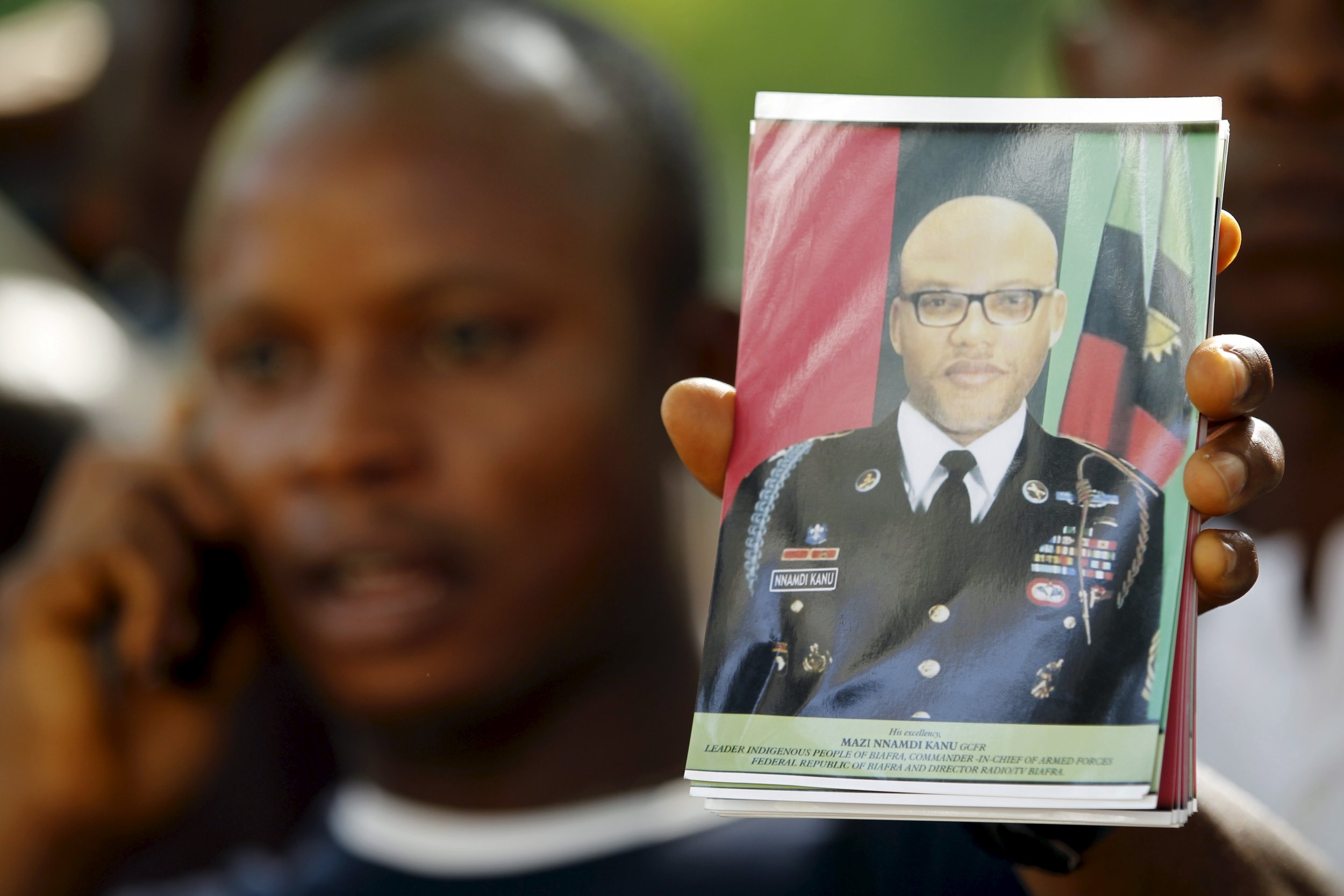 A Nigerian court has thrown out more than half of the charges brought against pro-Biafra separatist Nnamdi Kanu and ordered a fresh hearing on the remaining charges.
At the Federal High Court in the capital Abuja Wednesday, Judge Binta Nyako quashed five of the 11 charges facing Kanu, the self-proclaimed leader of the Indigenous People of Biafra (IPOB), Nigeria's Premium Times reported.
IPOB is a separatist organization demanding the independence of a region of eastern Nigeria known as Biafra. A former Nigerian military officer, Odumegwu Ojukwu, declared the independence of Biafra in 1967, sparking a three-year civil war. Biafra was reintegrated into Nigeria in 1970.
Nigerian security forces arrested Kanu in Lagos in October 2015. There have been several court orders to bail Kanu, but the Nigerian government has insisted he remain in detention, with President Muhammadu Buhari saying in December 2015 that Kanu, who also holds a British passport, posed a flight risk.
Judge Nyako dismissed charges directed at Kanu and his co-defendants—David Nwawuisi, Benjamin Madubugwu and Chidiebere Onwudiwe—including that they were researching how to develop improvised explosive devices (IEDs); that they were illegally importing radio transmitting equipment into Nigeria; and that they belonged to an illegal organization, according to Nigeria's Channels TV.
Five charges, including treasonable felony, terrorism, and possession of arms, still stand against the defendants. Kanu and his co-defendants pleaded not guilty to the remaining charges, and the court adjourned the case until March 20.
Pro-Biafra activists have protested Kanu's detention over the past year and have clashed with Nigerian police and military on several occasions. Security forces have killed at least 150 pro-Biafra supporters since August 2015, Amnesty International said in November 2016, though the Nigerian military have denied the death toll is that high and accused IPOB supporters of propagating violence.