No. 3 Senate Dem Calls for Ted Cruz and Josh Hawley To Resign for Breaking Oath of Office
Democratic Washington Senator Patty Murray has called for the resignation of Republican Senators Josh Hawley of Missouri and Ted Cruz of Texas. She alleges they broke their oath of office by spearheading election overturn efforts in the Senate which, she says, inspired a rioting mob to break into the U.S. Capitol on Wednesday with the goal of giving President Donald Trump a second unearned term in office.
"As a Senator, I respect every member who disagrees with my ideas. I reserve my right to use my voice to fight for what I believe in," Murray said, according to KING-TV. "But at the end of the day, our job is to keep this country a democracy where voices win, not brute force. Any Senator who stands up and supports the power of force over the power of democracy has broken their oath of office. Senators Hawley and Cruz should resign."
Murray serves as the Senate Democrats' Assistant Floor Leader and is thus the third-highest ranking in the party's chamber hierarchy. However, both Hawley and Cruz have indicated they have no intention of resigning.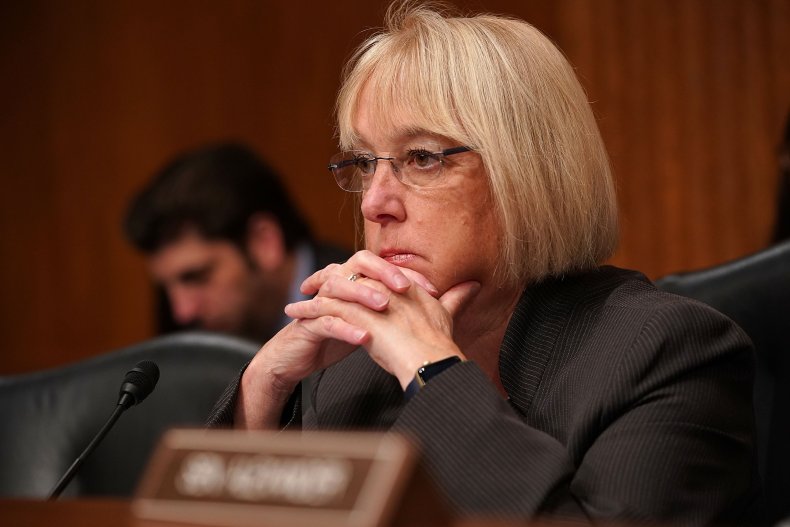 Hawley was the first Republican senator who pledged to oppose the January 6 congressional certification of President-elect Joe Biden's Electoral College win. Cruz and other Senate Republicans also supported Hawley's effort.
Usually, the congressional certification is a procedural formality. But Hawley and Cruz's opposition stemmed from Trump's oft-repeated claim that widespread election fraud swung the election in Biden's favor. Nearly all the GOP lawsuits repeating such claims have been dismissed or withdrawn from courts for lack of evidence.
Pro-Trump rioters stormed the Capitol building while congressmembers were voting on the Electoral College's results. Four people died during the riots; one from being shot by police and three from medical complications.
Hawley has said that he only objected to the Electoral College vote count because he wanted an opportunity to highlight that "some states, particularly Pennsylvania, failed to follow their own state election laws" by expanding voting options during the ongoing COVID-19 pandemic.
He has also said, "I will never apologize for giving voice to the millions of Missourians and Americans who have concerns about the integrity of our elections. That's my job, and I will keep doing it."
Cruz has echoed Hawley's sentiment, stating, "What I was doing and what the other senators were doing is what we were elected to do, which is debating matters of great import in the chamber of the United States Senate," according to KHOU-TV.
Cruz and 11 other Senators also proposed an electoral commission to explore Trump's widely dismissed claims of voter fraud.
The Kansas City Star, a newspaper in Hawley's home state of Missouri, said that Hawley "has blood on his hands" for supporting election overturn efforts. John Danforth, the former Republican Missouri Senator who endorsed Hawley during the 2018 midterms, called his endorsement of Hawley, "the worst mistake I ever made in my life."
Newsweek contacted Hawley and Cruz's office for comment.