'No': Employee Tries to Call out of Work Sick, Is Hung up on by Boss
A Reddit post has gone viral after a user claimed they tried to call out sick with wisdom tooth pain, and they were hung up on by their boss. People have a lot of strong opinions about the situation.
On January 6, Redditor Googhosty shared a post to the subreddit r/antiwork titled, "Tried to call off, boss just told me 'no,' and hung up on me."
The original poster (OP) went on to reveal they think their wisdom teeth "are coming in," and they need to go to a dentist, adding, "I can feel them pushing through, and it hurts."
The Redditor wanted to call out of work, and they had "anxiety" about the situation throughout the day figuring it would be OK though.
"Nope, my boss told me, 'No, you have to come in we need you,' and immediately hung up the phone on me," they said.
They continued: "Needless to say, I'm not going in, and I'm spending the night filling out applications for a new job. Just not looking forward to getting flamed in the work group chat for a no-call no-show because he just expected me to come in and didn't tell them I wouldn't be there."
The OP also revealed in a comment why they're "worried," saying, since the boss "told me 'no,' I'm pretty sure he's just not gonna tell my shift that I called. So I'm worried I'm gonna have all of them blowing up my phone asking why I didn't call."
Statista reported that as of 2021 there were 152.72 million people working in the United States. That number is thought to increase in 2022 to 159.82 million people employed in the country.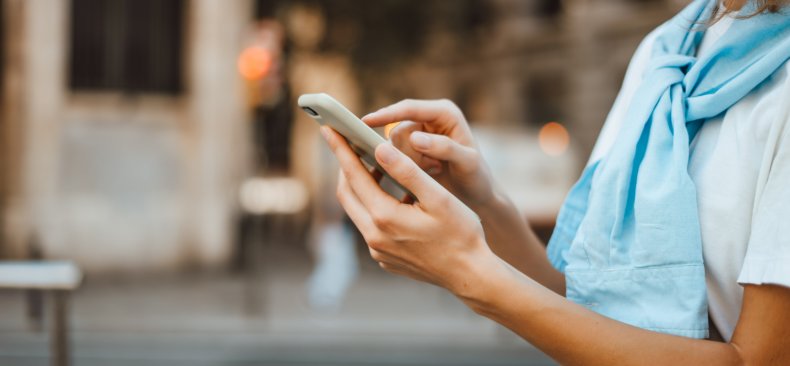 The viral post has over 11,000 upvotes and 500 comments. Some people gave the OP ideas on how to navigate the situation while others are backing them and still some don't have sympathy for the Redditor.
The advice came rolling in for the OP. "Your message in the group chat: 'Hi guys, you probably heard from [boss's name] already, but just wanted to make sure you knew I won't be coming in tonight,'" a Reddit user weighed in. "Better if he is in the group chat."
Another Reddit user had their own idea for evidence in the situation. "Lol just text a screenshot of the call log with your boss' number if they contact you, OP," they suggested.
A person told the poster to tell their co-workers they are sick themselves. "No matter what your boss says or does just say called in sick," they reasoned. "You don't need to explain yourself and you're allowed to be sick. F**k that boss."
One user has never had this type of situation happen to them in their life. "I'm in the U.S. and have never had someone tell me I had to come in when I call off," they revealed.
A Redditor brought up their own point. "Any place that makes you have anxiety just to call off is not a good place to be in," they reasoned.
Some even commented about their own issues with their wisdom teeth. "I had my wisdom teeth out while I had the flu," a viewer revealed. "I think that's tied for when I had a non-laser appendectomy for the worst week of my life."
A user mentioned they are "sure" the poster would have "gotten crap for suspected COVID" as well. "You need to remember that businesses are ready to let you die before they do," they also added.
Not everyone had sympathy for the OP though. "I'm cool with anti-work, but using teething as a teenager is such a whiny move," a user wrote.
One Redditor didn't hold anything back. "Wow taking a day off because [you] think your wisdom teeth are coming in? Lol...I'd tell ya find a new job," they said.
Newsweek reached out to user Googhosty for comment.