No-Knock Warrants Immediately Suspended on Order From Minneapolis Mayor
Minneapolis Mayor Jacob Frey has issued a moratorium temporarily halting all no-knock search warrants following the officer-involved shooting death of 22-year-old Amir Locke, who police later said was not the suspect they had been seeking in relation to a St. Paul homicide
Locke was shot and killed Wednesday morning after a SWAT team from the Minneapolis Police Department (MPD) raided the apartment in which he was staying. Body-camera footage released by MPD on Thursday shows officers entering the apartment without announcing their presence, which they were authorized to do under the terms of the no-knock warrant. Locke, who was asleep on his friend's couch at the time of the warrant, was shot and killed within seconds after an MPD officer saw him holding a gun.
The MPD stated that the officers "loudly and repeatedly announced their presence" before entering the apartment, but the camera footage showed that officers did not start to announce their presence until after they were already inside the unit.
MPD interim Police Chief Amelia Huffman later said in a press conference that officers "used a key to open the door and announced 'police, search warrant'" before entering the apartment. The body-camera footage appears to show the door opening and the announcement being made almost simultaneously.
The mayor's decision comes following a spate of anger over Locke's death. The deadly shooting of Locke, a Black man, continued to heighten racial tensions in a city that witnessed the death of George Floyd in 2020, reigniting the "Black Lives Matter" movement across the United States.
Prominent civil rights attorney Ben Crump questioned the use of the no-knock warrant in Locke's death. He noted that a similar no-knock warrant had led to the death of Breonna Taylor in Louisville, Kentucky, in March 2020. Debate continues over whether officers had announced their presence before Taylor's shooting.
"Like the case of Breonna Taylor, the tragic killing of Amir Locke shows a pattern of no-knock warrants having deadly consequences for Black Americans," Crump said in a statement. "This is yet another example of why we need to put an end to these kinds of search warrants so that one day, Black Americans will be able to sleep safely in their beds at night."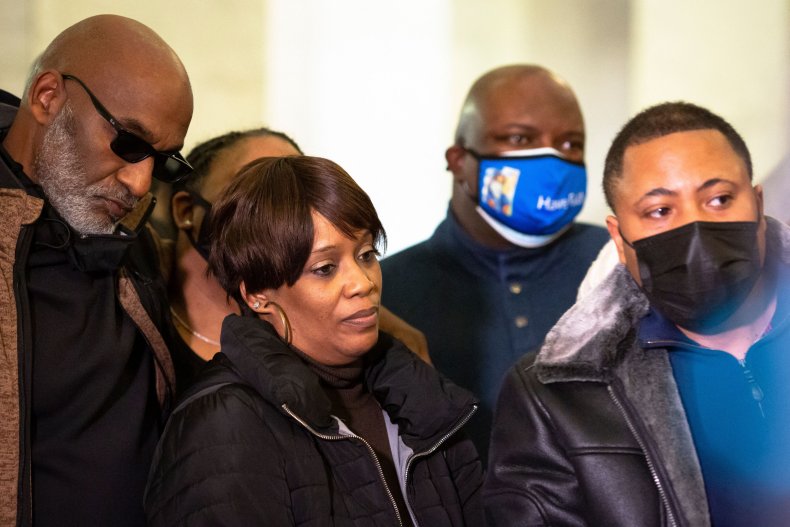 Following public outcry over the shooting, Frey released a statement Friday announcing a moratorium on no-knock warrants. This temporary ban on these warrants will come while MPD officials "work with national experts ... to review and suggest revisions to the department's policy.
"No matter what information comes to light, it won't change the fact that Amir Locke's life was cut short," Frey said. "To ensure safety of both the public and officers until a new policy is crafted, I'm issuing a moratorium on both the request and execution of such warrants in Minneapolis."
The moratorium means that, for the foreseeable future, MPD officers must use a 'knock-and-announce" approach when executing search warrants, the mayor's office said. This includes "knocking, announcing, waiting a reasonable amount of time and only then entering."
A no-knock warrant is only allowed to be performed under the moratorium if there is an "imminent threat of harm to an individual or the public." Beyond this, that warrant must be personally approved by the chief of police.
Dr. Pete Kraska of Eastern Kentucky University, one of the experts that the MPD will be working with, stated that he was "ready to put my academic research and expertise to work for the people of Minneapolis to ensure the MPD is not only in line with industry best-practices, but pushing to be at the forefront of this critical area of police reform."
Anger and calls for justice rang out across the city in the aftermath of Locke's death.
One outspoken critic was Nekima Levy Armstrong, the former president of the Minneapolis NAACP. Levy Armstrong interrupted Huffman's press conference to question why a no-knock warrant was necessary to enter the apartment in which Locke was sleeping.
"You all go, do something for St. Paul Police, and now you're trying to hide behind that decision. It's not acceptable," Levy Armstrong said.
Newsweek has reached out to the Minneapolis NAACP for comment.