'No Time To Die' Hints Q Is Gay in Landmark LGBTQ+ Scene
No Time to Die features a scene that seems to confirm Ben Whishaw's Q is gay, making his character the first ally of James Bond (played by Daniel Craig) to be out as a member of the LGBTQ+ community.
Though the 007 franchise has previously had characters that were coded gay or were LGBTQ+ in the Ian Fleming books, these were nearly all villains.
In the new Bond movie (**spoilers ahead**), Bond and Moneypenny (Naomie Harris) make a surprise visit to Q's apartment to launch a covert mission without the knowledge of M (Ralph Fiennes).
Clearly not anticipating them showing up unannounced, Q is setting out a romantic dinner for two, only for his plans to be ruined by Bond and Moneypenny trying to save the world. As they barge into his home, he complains an unnamed "he" is set to arrive in "20 minutes," and that it this is the "first time" he's meeting his mystery guest. He also adds, "can't a guy have a nice night to himself for once?"
Though it is never said, the implication is clear: Q has been on the ol' dating apps, and is about to have a first date with a new man.
This scene is the latest from a blockbuster movie to introduce LGBTQ+ characters into previously very heterosexual worlds. Avengers: Endgame hit the headlines for a scene in which a man mourns the loss of his male partner during "The Blip," for example, while the more recent Jungle Cruise features a scene in which Jack Whitehall's character comes out.
While some have praised these scenes, others have criticised them for being minor moments that are frustratingly coy, that avoid speaking plainly about characters' gay lives.
Meanwhile, some viewers have pointed out that these films should seek to integrate their characters' sexualities throughout the film, rather than talk about them in short clips that seem to be designed so they can easily be cut out in countries with anti-gay laws and sentiments.
This is what happened, for example, with the Russian dub of Avengers: Endgame, which altered the script to say he met another man for dinner, rather than for a date. As No Time to Die has only been released in a few countries so far, however, it remains to be seen whether the film will edit this scene in less tolerant territories.
Though this Q scene may only be a minor moment, it is a landmark in a franchise that has previously had gay villains, with their homosexuality coded as part of what makes them so villainous.
For example, in the novel Diamonds are Forever, Felix Leiter suspects that sadistic killers Mr. Wint and Mr. Kidd are gay – something the movie leans into by having them hold hands and say that one character is attractive "for a lady." In the movie, however, these things are portrayed as just another depraved part of their personality, on a par with their many cold-blooded murders.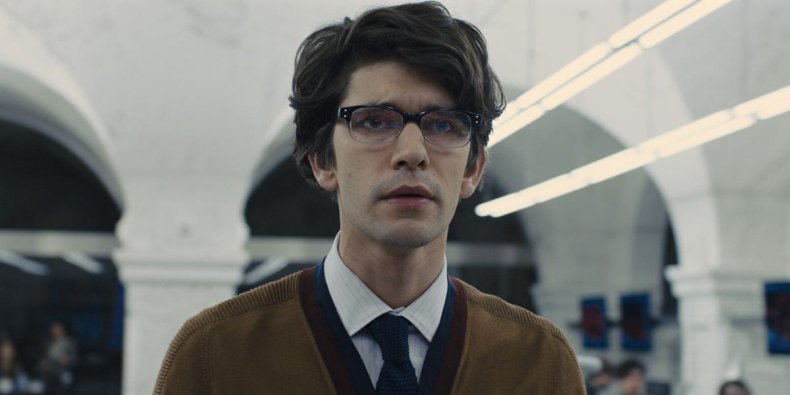 The novel Goldfinger features the homophobic trope that Pussy Galore only became a lesbian after being sexually abused by a man. In the movie, meanwhile, she is coded lesbian, but it is implied that Bond is able to turn her straight with his male prowess.
Though this Q scene in No Time to Die suffers from the same problems as other modern blockbusters that overpromise and underdeliver on LGBTQ+ content, it does speak for the efforts the franchise has made to be more progressive.
The makers of Skyfall, for example, have spoken about having to fight to keep in a scene in which Bond flirts with Silva (Javier Bardem) and hints at a previous gay experience. Long time Bond producer Barbara Broccoli said in recent documentary Being James Bond, "I remember we were told to cut that line by the studio. We said, 'No, no, no.' We resisted."
Whishaw, who came out himself in 2013, has previously played gay characters like Norman Scott in A Very English Scandal and Danny Holt in London Spy. In 2019, The Sun reported that Whishaw was lobbying the Bond team to include a gay character – though this should be treated with some scepticism, as filming had already begun on the film when the report came out.
More recently, he has hit headlines for advocating for a gay actor to play Bond. "I really believe that we should be working towards a world where anyone can play anything," he told Attitude, "and it would be really thrilling if it didn't matter about someone's sexuality to take on a role like this."
No Time to Die is released in the U.S. on October 8.