Noel Gallagher Dashes Oasis Reunion Hopes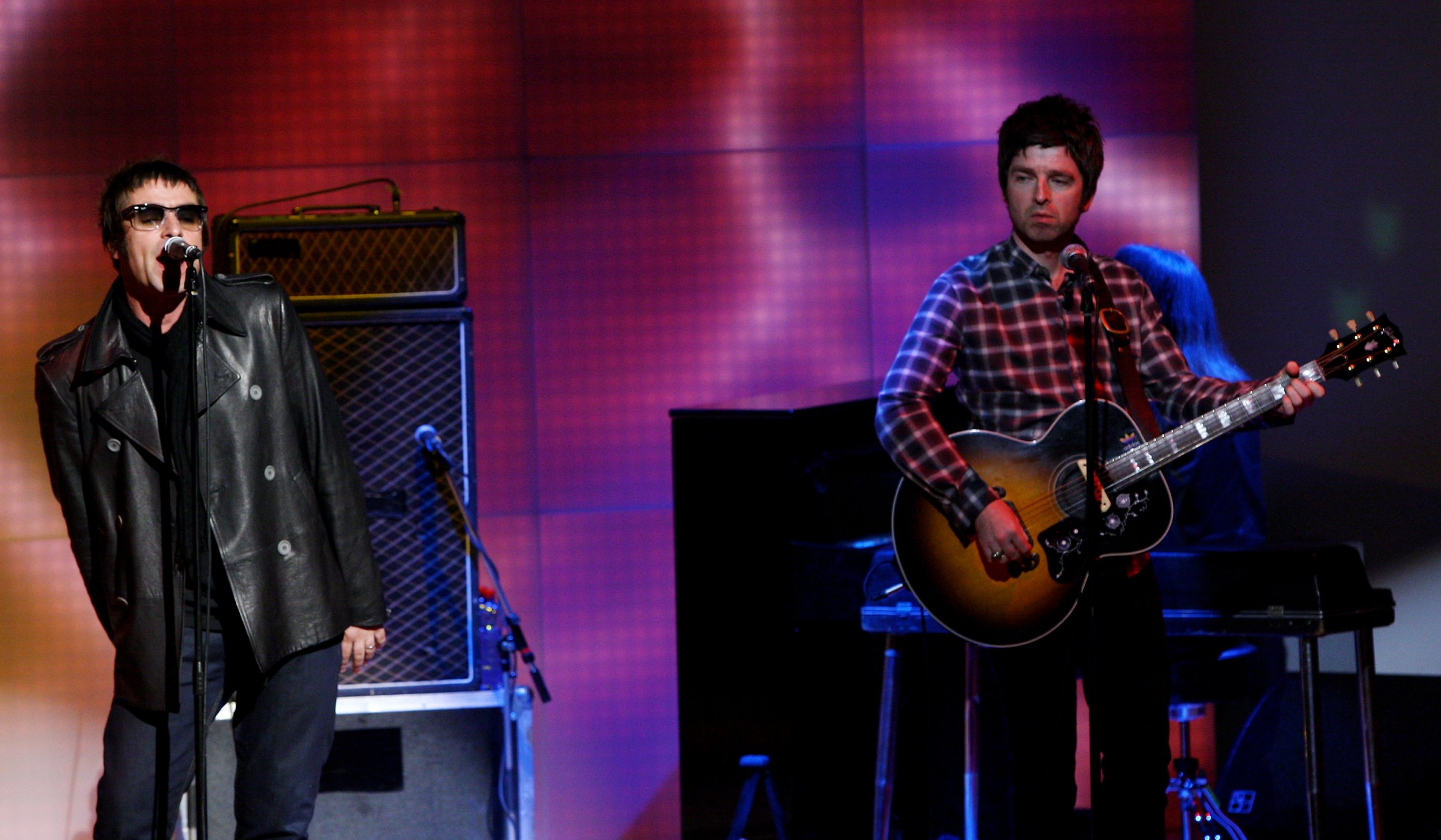 Fans of Oasis are getting nostalgic around this time: it's been 21 years since (What's the Story) Morning Glory? —the seminal album that spawned "Wonderwall" and "Roll with It"—and nearly 20 years since 1997's Be Here Now, which spawned hit "Stand By Me". But anyone holding out for brothers Noel and Liam Gallagher to patch things up and do a reunion tour should probably give up hope.
A month after Liam posted an unwarranted social media dig at his sibling on Twitter, Noel is now biting back.
Back in May, Liam tweeted:
He added a few hours later:
Promoting his new band, the High Flying Birds', tour of North America in July, Noel had choice words for his brother—dashing any idealistic notion they may reunite in the process.
"That's so unlike him," he said, we assume sarcastically, of the Twitter jibe in an interview with the Toronto Star . "I guess it was about him staying relevant. If you're him, what else is there to tweet about? How his spring/summer collections are doing for his clothing firm?" (Liam runs the successful Pretty Green fashion line.)
Noel added: "I'm not sure that warrants a tweet. Should he ever climb out of the 'where are they now' basket and grant you an interview, ask him. I'm sure you'll get a typically fucking surreal answer."
The elder Gallagher fired a parting shot, claiming he "tolerated" Liam.
"We've not been on speaking terms since 1996," he said. "I tolerated him up until he stopped being able to sing. When singing becomes shouting—I switched off then. I was just amassing money."
Seemingly in response to his brother's interview, Liam posted another picture of Noel on his Twitter early Wednesday:
The ball is back in your court, Noel.
Fans of the Mancunian band will simply have to settle for a new documentary charting their rise and fall, Supersonic, released in U.K. cinemas in October. The film is directed by Mat Whitecross, a music video director who has shot visuals for Coldplay and executive-produced by Oscar-winning Amy director Asif Kapadia.