The North Face x KAWS Collection: Where to Buy the New Outdoor Clothing
KAWS has teamed up with The North Face to produce a new line of designer outdoor clothing.
The American street artist, whose real name is Brian Donnelly, is no stranger to this kind of branded partnership. He has previously worked with the likes of Nike, Reese's Puffs and even Fortnite, for which he created a virtual cosmetic that you could purchase from the item store.
The North Face (often abbreviated to TNF) collection is just the latest in a long series of collaborations for the painter, sculpture, graffitist and occasional toy designer.
If you don't know much about KAWS and are wondering why this is such a big deal, his work is not only critically acclaimed but is also valued extremely highly. His most famous creation is the "Companion" a monochromatic skeleton character that harkens back to the golden age of animation in terms of his visual design.
The Companion is an amalgamation of various cartoon icons from the 1920s and 1930s. His gloves, shorts and shoes are reminiscent of those worn by Mickey Mouse, he has a similar head shape to Felix the Cat, and he bears more than a passing resembles to the ghouls from the Silly Symphonies short "The Skeleton Dance" (which is a deep cut reference for only the biggest Disney aficionados).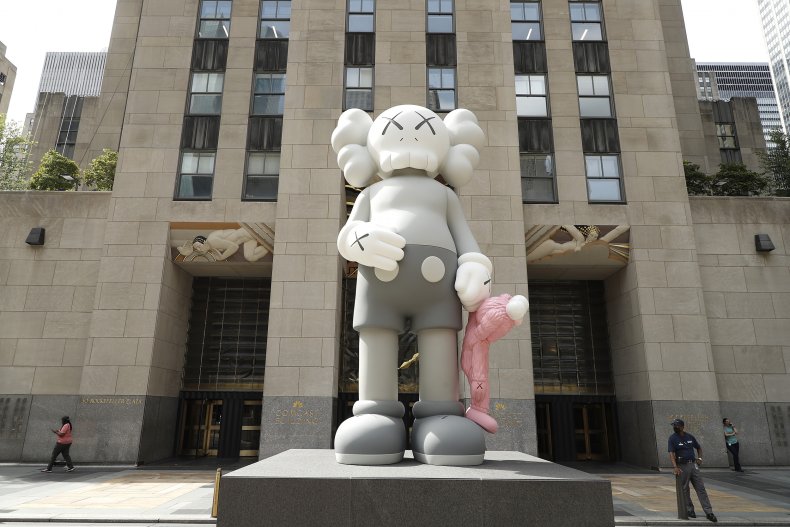 What Is the KAWS X North Face Collection?
Having debuted in 1999, the Companion eventually become a pop-culture phenomenon that spread outside of the world of arts and into various different mediums. It has been a vinyl collectible, a video game costume, and a cereal mascot to name but just a few things.
Now, the friendly-looking skeleton will be leaving his mark on the outdoor recreation industry, courtesy of a partnership with TNF. This is part of a larger collaboration, as The North Face has been sponsoring KAWS' ongoing "Holiday" installation, which is itself an ambitious project that sees the Companion character popping up in unlikely places around the globe (like in a snow sculpture atop Changbai Mountain in China).
The KAWS X North Face collection was officially unveiled via a series of posts on Donnelly's Instagram feed. It includes a series of jackets, hoodies, fleeces, beanies, t-shirts and bags. All of the respective items feature multi-colored designs and the iconic "XX" motif that recalls the Companion's unusual eyes.
Where to Buy The North Face x KAWS Collection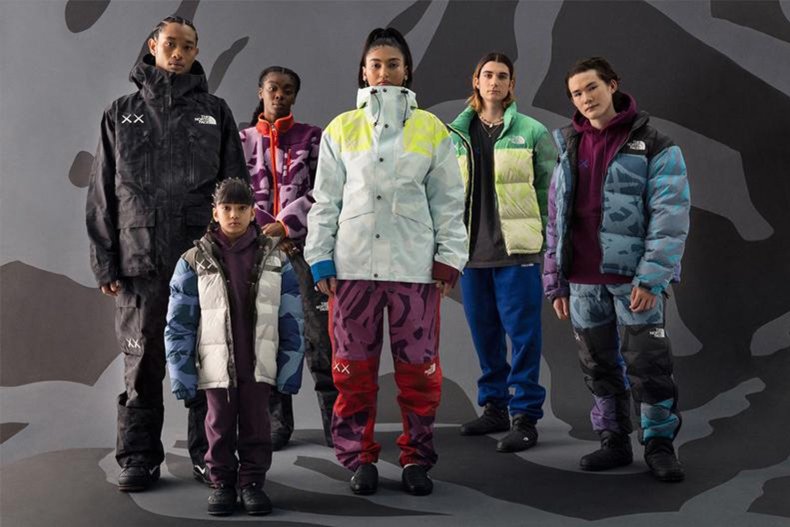 The KAWS X North Face collection will be released on Styles and will be available online and at retail stores on Thursday, February 17. You will be able to order individual items from TNF's website on this date.
Early access to the inventory will go to the clothing manufacturer's premium customers. If you want to take advantage of this, then you will need to sign up for the XPLR Pass program, which is free of charge. Becoming a member of this loyalty scheme will also get you a discount on purchases over $100 so you might be able to get the KAWs designer slightly cheaper as well.
It has been confirmed that the collection will also be available at select mainstream retailers closer to February 17.