Activity at North Korea's Nuclear Site Suggests Test Could be Imminent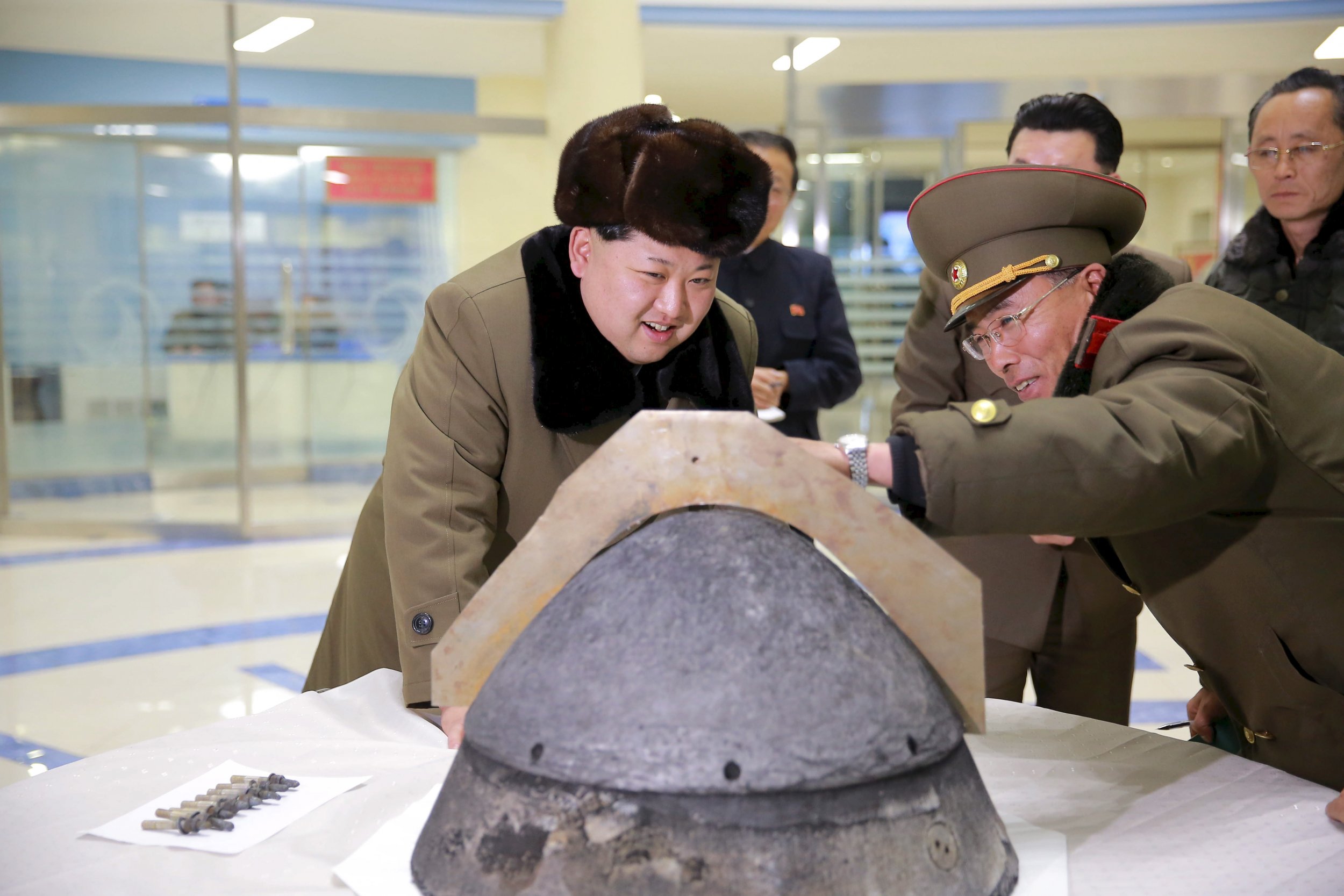 Satellite imagery of North Korea's Punggye-ri nuclear site shows vehicle and equipment activity in one part and indications of excavation in another, according to website 38 North.
The photos, taken between April 14 and 19, have stoked fears that the secretive country could be preparing for a fifth nuclear test ahead of it's seventh party congress early next month.
According to 38 North, which monitors the country, "limited movement of vehicles and equipment" were photographed at the North Portal, which has been the site of the last three nuclear tests in North Korea. At the Main Support Area, a truck appeared to be seen on April 19, in a similar location to where activity was before a nuclear test in 2013.
At the West Portal, 38 North said "two small mine ore carts," were present on April 19. This, the organization suggested, indicated that excavations could be about to resume, or have resumed. In the lead-up to January's nuclear test, the country also carried out excavations to mask what was going on at the site.
On Monday, South Korea warned that an increase in activity at the site could mean that a test was imminent, The Washington Post reported. President Park Geun-hye told her advisors: "We are in a situation in which we cannot predict what provocations North Korea might conduct to break away from isolation and to consolidate the regime."