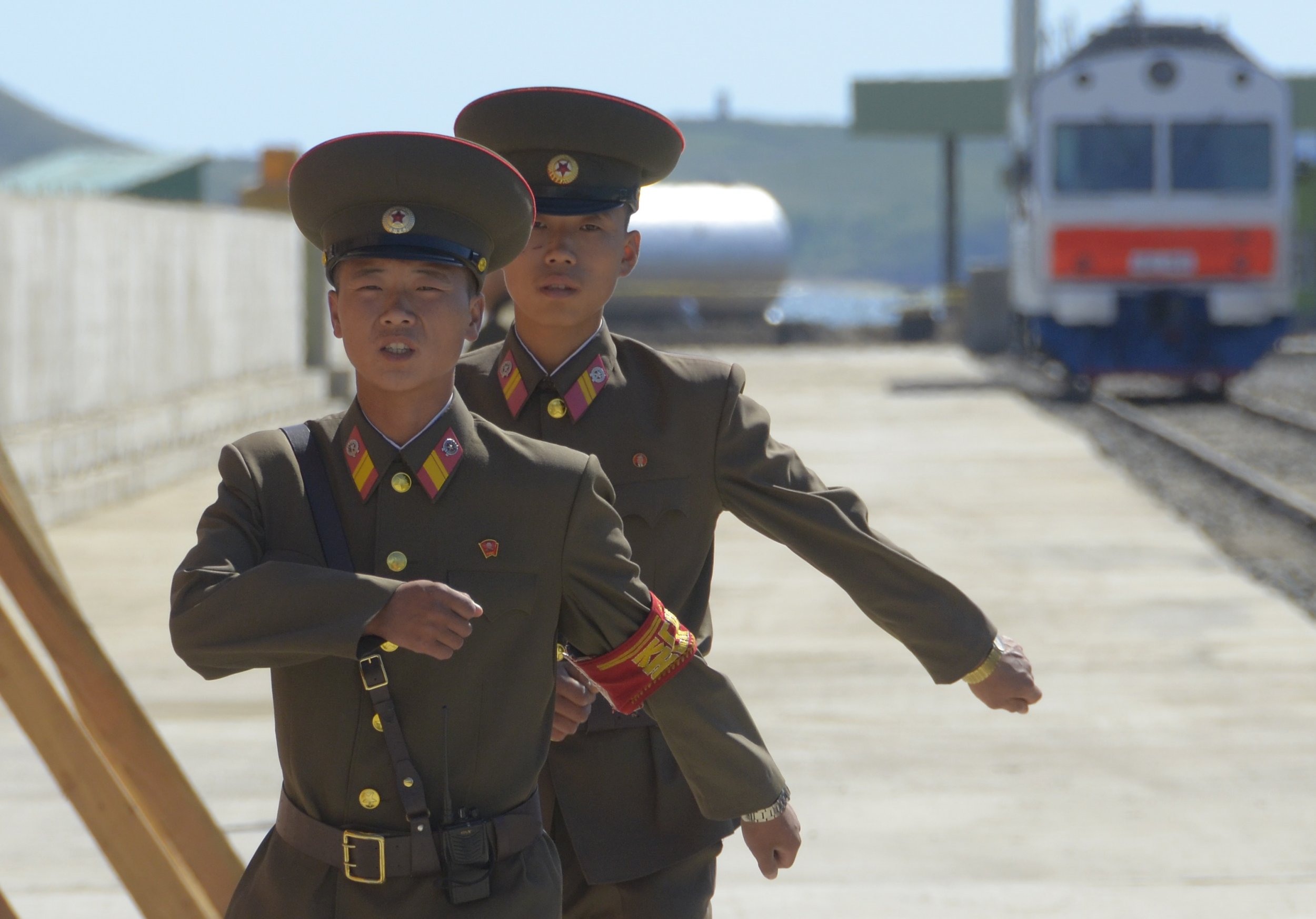 While the U.S. has lashed out at Russia for not scaling back its relationship with North Korea, Moscow thinks more countries, including America, should talk to the regime directly.
President Donald Trump said last week that "China is helping, Russia is not helping" the U.S. with its initiative to curb North Korea's nuclear arms programme. But Russia, which does not see the point in backing another round of U.S. sanctions and continues to trade with Pyongyang, is taking the polar opposite view.
Commenting on United Nations Secretary-General Antonio Guterres's appeal to the Security Council last week to reopen communication channels with North Korea, one of Russia's top diplomats said: "It is a useful initiative. It is worth looking closely at it."
Read More: North Korea's neighbors China and Russia joined forces for anti-missile training
"We consider any suggestions that can help create a tool precisely for a political resolution, can only be welcomed," Russia's Deputy Foreign Minister Sergei Ryabkov told state news agency RIA Novosti on Monday.
Moscow officials have been resolute that war between the U.S. and their southern neighbor must be avoided.
"Of course we would like to rely on (the possibility) that both in Washington and in Pyongyang this suggestion will be regarded seriously and they will not recite the well known elements of their respective positions with meeting demands from one another, but they will try to take a deep and broad look at the situation and move dialog beyond the dead end," Ryabkov told RIA.
Russia's has advocated what it calls a "dual freeze," under which North Korea pledges to halt its nuclear ambition, provided the U.S. ends military exercises with partners such as South Korea and Japan.
But the U.S. has issued conflicting signals about its willingness to talk to the regime after a string of missile tests, carried out by North Korea this year. Trump has told Secretary of State Rex Tillerson that he is "wasting his time" trying to negotiate with North Korea.
Meanwhile Tillerson has hinted that denuclearization is still the ultimate end of talks, but added: "It's not realistic to say we're only going to talk if you come to the table ready to give up your program."
Tillerson has also suggested that the possibility of talks is hampered by further missile tests by Pyongyang. "As I said earlier this week, a sustained cessation of North Korea's threatening behavior must occur before talks can begin," Tillerson said at the U.N. on Friday. "North Korea must earn its way back to the table."