North Korea: Canadian Digs Holes for Hours Every Day, American Pleads for Rescue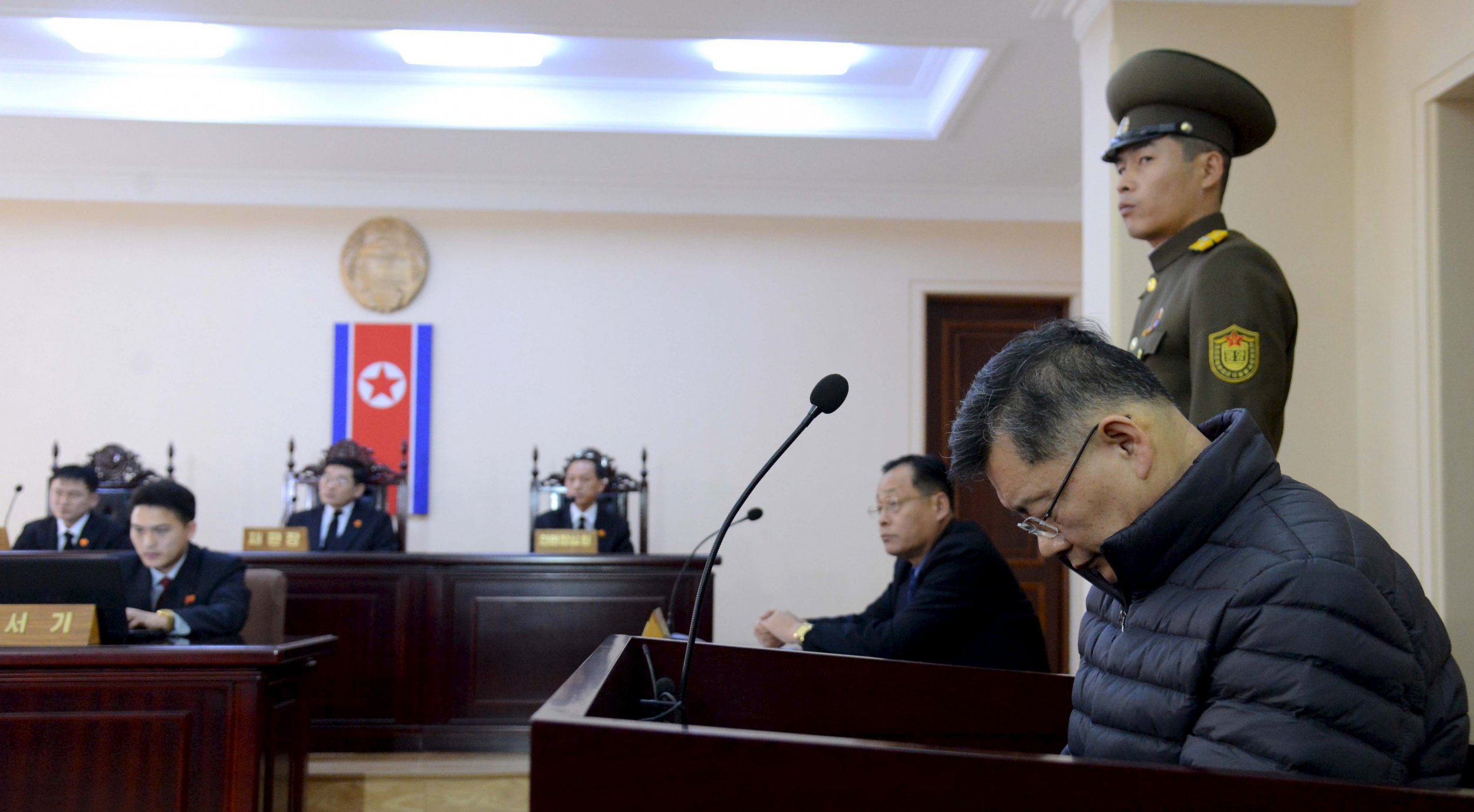 Two North Korean prisoners, one claiming to be a naturalized United States citizen and the other a Canadian pastor, spoke of their alleged crimes and the punishments they have been forced to serve in their captivity on Monday.
In an exclusive interview for CNN, a man identified as 62-year-old Kim Dong Chul said that he was a resident of the United States who previously lived in Virginia before moving to the Chinese border city of Yanji in 2001. North Korean authorities arrested him in Rason, an economic zone on the North Korean side of the border, for espionage in October 2015.
"I'm asking the U.S. or South Korean government to rescue me," he said in Korean during the interview at a hotel in Pyongyang, after being marched in by the regime's guards.
He said that he spied on North Korea for "South Korean conservative elements" that he said filled him with "a hatred towards North Korea" and was given the job of "taking photos of military secrets and scandalous scenes".
Washington is yet to comment on Kim's claims, potentially made under duress, but if confirmed that he is a U.S. citizen, he would represent the only American held prisoner in North Korea after two U.S. nationals were released in November 2014.
In a separate interview with the U.S. broadcaster, 60-year-old Canadian pastor Hyeon Soo Lim said that he has to spend eight hours a day digging holes on his own at a labor camp.
North Korean authorities have held Lim since February last year and sentenced him to a life of hard labor in December for what Pyongyang says was an attempt to use religion to overthrow the North Korean regime.
"I wasn't originally a laborer, so the labor was hard at first," Lim said in Korean. "But now I've gotten used to it."
He added: "I think so," when asked if his crime was being critical of the North Korean leadership. "I admit I've violated this government's authority, system and order," he added.
The South Korean-born Canadian was the head pastor at one of Canada's biggest churches, the Light Korean Presbyterian Church in Mississauga, Ontario. He had visited North Korea more than 100 times in the past two decades to set up an orphanage and orphan home.