South Korea to Resume Anti-North Broadcasts After H-Bomb Test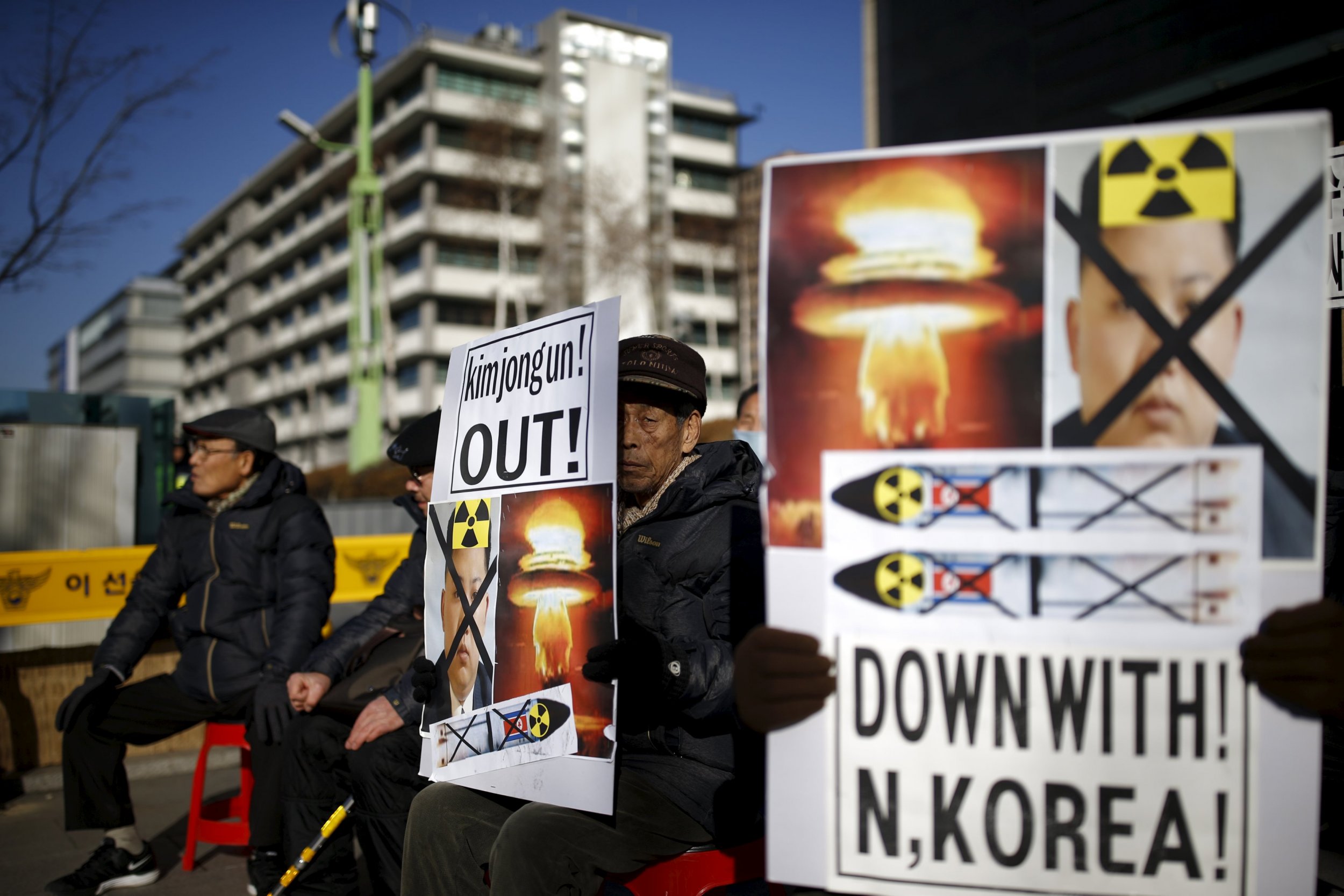 South Korea is set to resume propaganda broadcasts aimed at North Korea this week, days after the hermit kingdom said it successfully tested a hydrogen bomb.
The broadcasts, which will begin again at noon on Friday, are in response to Pyongyang's claims that it tested the nuclear weapon and will take place along the heavily-militarized border between the two countries, said Cho Tae-yong, a senior national security advisor to South Korean President Park Geun-hye. Around 40 loudspeakers stationed along the border are used to transmit outside news to North Koreans, and, in some cases, South Korean pop music.
Friday is also believed to be the birthday of Kim Jong-un, the North's young leader.
After an 11-year hiatus, South Korea began its broadcasts against the North again in August 2014, after a North Korean landmine attack injured two South Korean soldiers. Angered by the broadcasts, which also blare anti-North Korean messages, the country gave the South 48 hours to end them and threatened to launch "strong military action."
While news of North Korea's bomb test has triggered alarm and international condemnation, there remains some skepticism around whether the country actually carried out the test. U.S. President Barack Obama on Wednesday agreed to work to South Korea and Japan "to forge a united and strong international response to North Korea's reckless behavior."
United Nations Secretary General Ban Ki-moon also addressed the hydrogen bomb test on Wednesday, calling it "deeply troubling" and a "grave contravention of the international norm against nuclear testing."
North Korea has not responded to the announcement.