North Korean Women Defectors Are Being Set Up With South Korean Men on Reality TV Show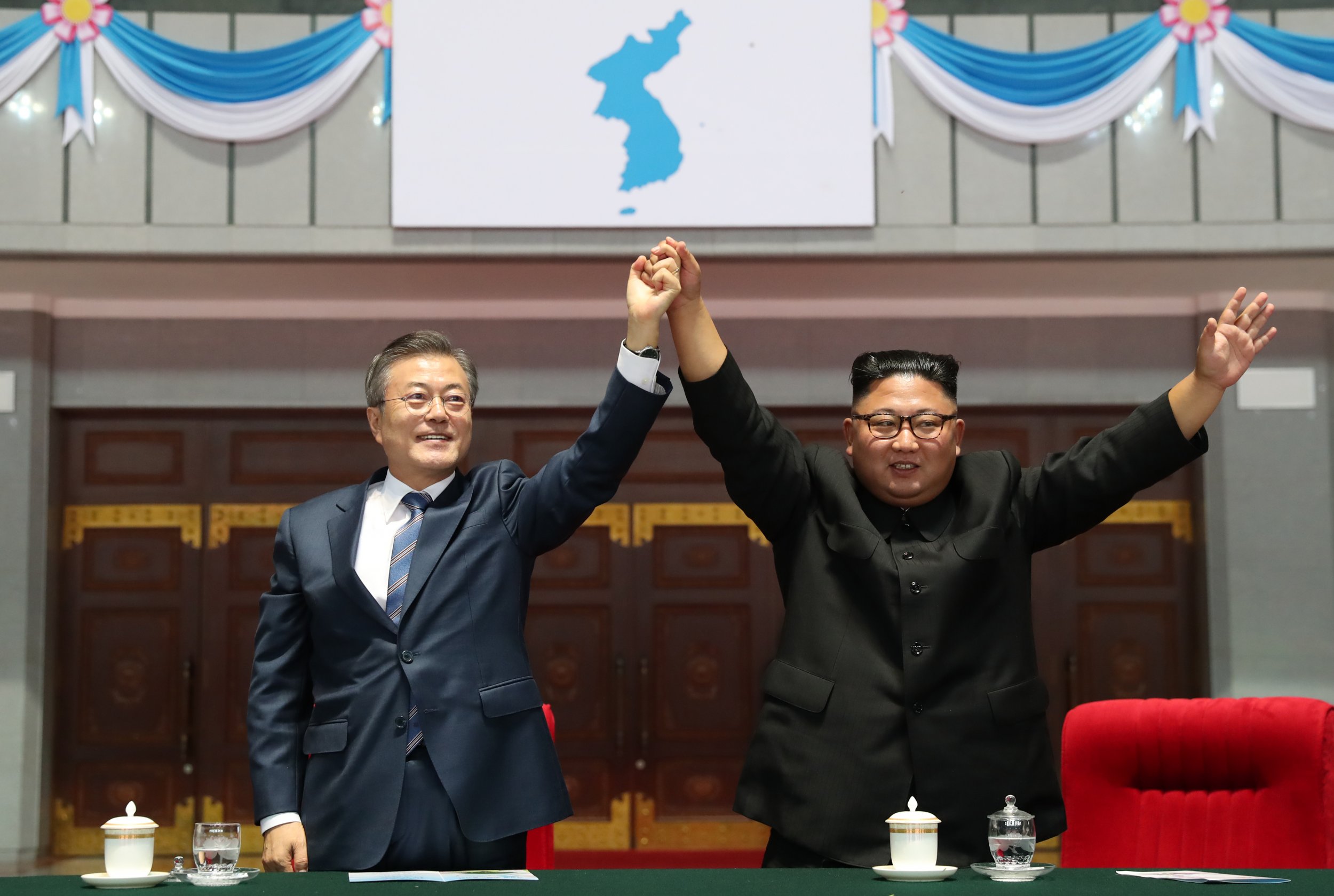 As prospects of peace between North and South Korea are raised by the two longtime rivals, one reality television show has been bringing their respective citizens together for a different kind of union.
South Korea's TV Chosun program Love Unification: Southern Man, Northern Woman sets up inter-Korean couples by matching male locals and female defectors from North Korea. It takes its name from the Korean proverb Nam Nam Buk Nyo, which reinforces a stereotype of southern men and northern women being the most attractive individuals on their shared peninsula.
Though presented as lighthearted entertainment, the show, along with a slew of other related content referred to by Al Jazeera as "Defector TV" raises difficult questions about cultural conventions and prejudices. These have become especially important as the recent diplomatic warming between North and South Korea reshapes the ways in which the citizens of both countries view one another.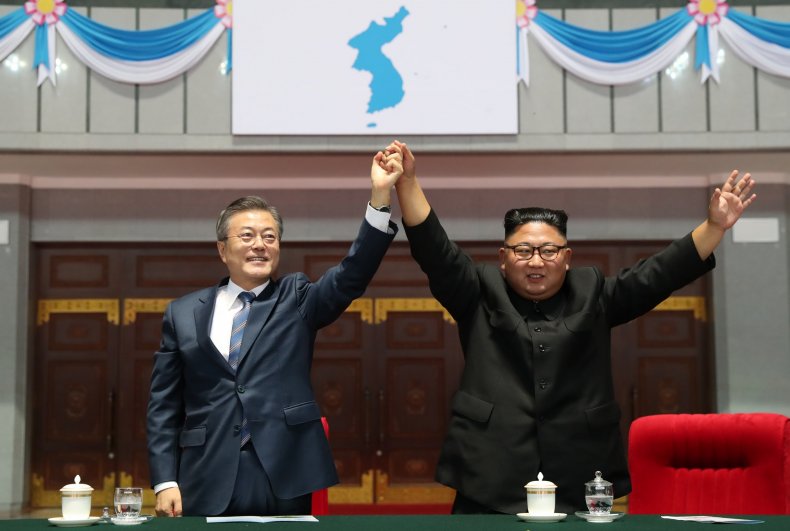 Divided by victorious Allied powers the United States and the Soviet Union after World War II and later pitted against one another in a deadly three-year war in the early 1950s, the two Koreas have harbored decades of hostility against one another, partially fueled by their competing state ideologies. It wasn't until 2000 when the leaders of both countries held their first summit together, during which they pledged to unify their nations peacefully.
Eighteen years later, however, the two remain split by a massive demilitarized zone, though a dialogue forged by current heads North Korean supreme leader Kim Jong Un and South Korean President Moon Jae-in has inspired increasingly frequent meetings at the highest levels of government, as well as a reshaping of each country's narrative of the other. Over the years, much of what North Koreans has learned about the South has come directly from the Kim dynasty's strictly controlled media, while South Koreans received their information through defector testimonies.
Tens of thousands of North Koreans have fled their country to resettle in South Korea, risking their lives to cross the heavily mined and fiercely guarded border. Those who make it are often given a media platform to describe life at home and, though their accounts cannot be independently verified, they are usually rife with tales of hardships and human rights abuses in the notoriously reclusive, authoritarian state. At the same time, as many as several hundred are believed to have "double defected" back home.
Last year, the number of North Koreans living in South Korea hit a record low at 31,339—about 83 percent of whom were women. Since the division of the Korean Peninsula, an average of about 71 percent of defectors have been female.
These women are the subject of Love Unification: Southern Man, Northern Woman and other so-called "Defector TV" programs, which became popular in 2011, according to Reuters. Though the portrayed relationships are fictional, one South Korean agency also named after the Nam Nam Buk Nyo adage was designed to create real-life inter-Korean relationships, as reported by Public Radio International. Another such business, named Love Storya, claimed to have helped up to 300 couples from both Koreas marry since launching four years ago, in a conversation last month with The Guardian.
The two Koreas have grown closer in recent months, but few anticipate a speedy reunification process should it ever happen at all. Nevertheless, scenes of Kim and Moon embracing have had a noted positive impact on South Koreans' perceptions of their neighbors, and future diplomatic moves could further transform how North and South Koreans see one another, romantically or otherwise.