Odds of North Korea Denuclearization Are 'About Zero' Says Former CIA Director
Former CIA Director John Brennan has voiced skepticism regarding President Donald Trump's ability to ink a deal with North Korea's Kim Jong Un that wouldn't throw close U.S. allies "under the bus," arguing that the chances of the East Assian nation denuclearizing are "about zero."
Brennan, who served as the CIA director from 2013 to 2017 under former President Barack Obama, appeared for an interview on Tuesday morning with MSNBC's Morning Joe. He gave his perspective on Trump's negotiations with North Korea after a series of controversial statements were made by the president on a weekend visit to Japan.
"If he's working towards a deal, as you say, it's a deal we don't know about," Brennan told host Joe Scarborough. "He basically said he wants denuclearization. That is not going to happen. I think the odds of it happening are about zero."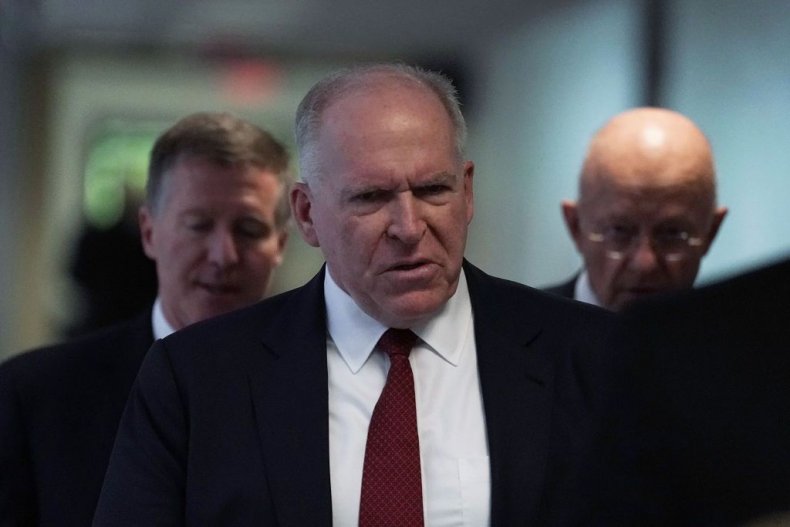 The former top intelligence agent explained that a deal may be possible if Trump gave North Korea "some sort of sanctions relief in exchange for some degree of limits, presumably verified."
"In the meantime, the president keeps saying he's not in a rush," Brennan continued. "And he oughta be a little bit in a rush," he warned, saying that recent tests of short range missiles are a way of North Korea learning new things to improve its long range missile capabilities.
Discussing Trump's apparent lack of concern surrounding the recent ballistic weapons test further, the former CIA director pointed out that regional allies are certainly worried about the threat. "It sends a powerful message that if North Korea were willing to cut a deal for example that limited some of its long range systems that made us happy, he [Trump] would be willing to throw South Korea or Japan under the bus," he warned.
"It reinforces this sense that allies are not a concern for him," Brennan asserted.
During his weekend trip to Japan, Trump praised North Korea's dictator Kim as a "very smart man."
"All I know is that there have been no nuclear tests. There have been no ballistic missiles going out. There have been no long-range missiles going out. And I think that someday we'll have a deal," Trump said.
The president also contradicted his own National Security Adviser John Bolton, who had said over the weekend that North Korea's recent tests were "no doubt" a violation of United Nations Security Council resolutions. "My people think it could have been a violation," Trump said Monday. "I view it differently."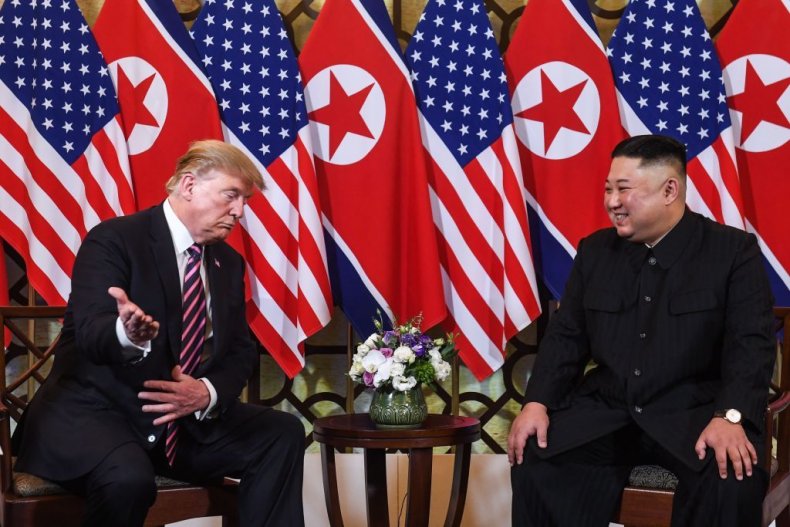 Trump has repeatedly spoken positively of Kim since their historic first summit in June of last year. He has previously said that he and the North Korean dictator "fell in love" and consistently expressed optimism that Kim will agree to denuclearize his nation.
That assessment goes against the opinion of many analysts, such as Brennan, as well as that of Trump's current intelligence officials, according to what Director of National Intelligence Dan Coats told the Senate intelligence committee in late January.
"We currently assess that North Korea will seek to retain its WMD capabilities and is unlikely to completely give up its nuclear weapons and production capabilities because its leaders ultimately view nuclear weapons as critical to regime survival," Coats said at the time.