North Korea Is Making Trump Wait for a Response to the Talks He Immediately Accepted
The lack of an official response from North Korea to a summit with the U.S. shows Pyongyang is taking a cautious approach to the meeting, South Korean officials said on Monday.
North Korean media have remained silent on the proposed meeting between the country's leader Kim Jong Un and President Donald Trump by May, the first meeting between a U.S. president and a North Korean leader.
According to Seoul, North Korea's silence on the historic development means the secretive state "needs time to organize its stance."
"We have not seen nor received an official response from the North Korean regime regarding the North Korea-U.S. summit," Baik Tae-hyun, spokesman for the unification ministry, told reporters. "I feel they're approaching this matter with caution and they need time to organize their stance," the spokesperson added, quoted by Reuters.
North Korean media have also remained silent on a proposed summit with South Korean President Moon Jae-in due to take place at the Panmunjuom border village in the demilitarized zone dividing the two Koreas by the end of April.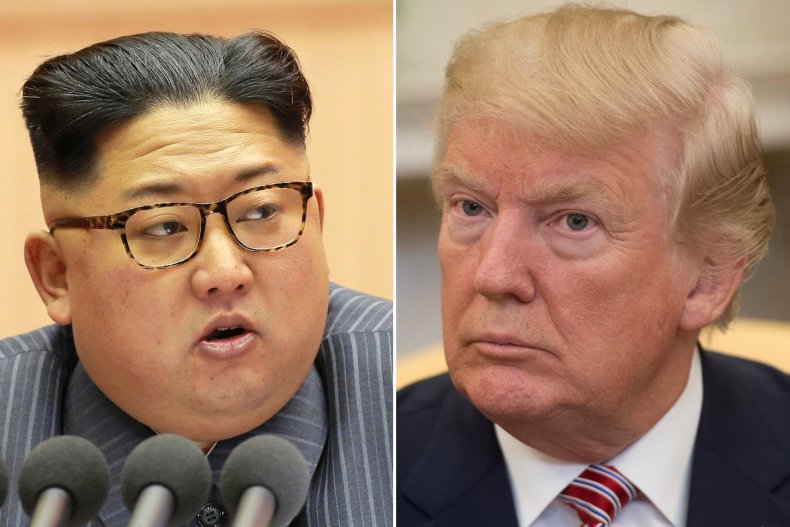 While the North Korean official news agency KCNA reported the visit of a South Korean delegation to the country, it did not elaborate on what was discussed. North Korean media continues to criticize the U.S. for imposing sanctions on the country, but it has toned down its anti-U.S. rhetoric.
The Chosun Sinbo, a pro-North Korea publication in Japan that is not directly controlled by Pyongyang but still considered a government mouthpiece, reported the planned U.S.-North Korea summit on Saturday but deleted the story the next day, South Korean media reported.
South Korea's envoy to Pyongyang, Seoul's National Security Office director Chung Eui-Yong, met with President Trump on Thursday to brief him on his visit to North Korea. Chung told Trump that the North Korean leader was committed to denuclearization and that he was ready to meet "as soon as possible."
Trump's swift acceptance of the talks is a major departure in U.S. foreign policy and nonproliferation experts fear it would score a significant diplomatic victory to the North Korean leader, who will be able to show the U.S. is treating him as an equal due to his nuclear arsenal.
Trump administration officials have been keen to downplay the significance of the talks, saying a meeting would not mean the beginning of negotiations, and that it won't take place until North Korea takes "concrete actions."