North Korea Missiles Strike Fear in U.K. and Australia, Two U.S. Allies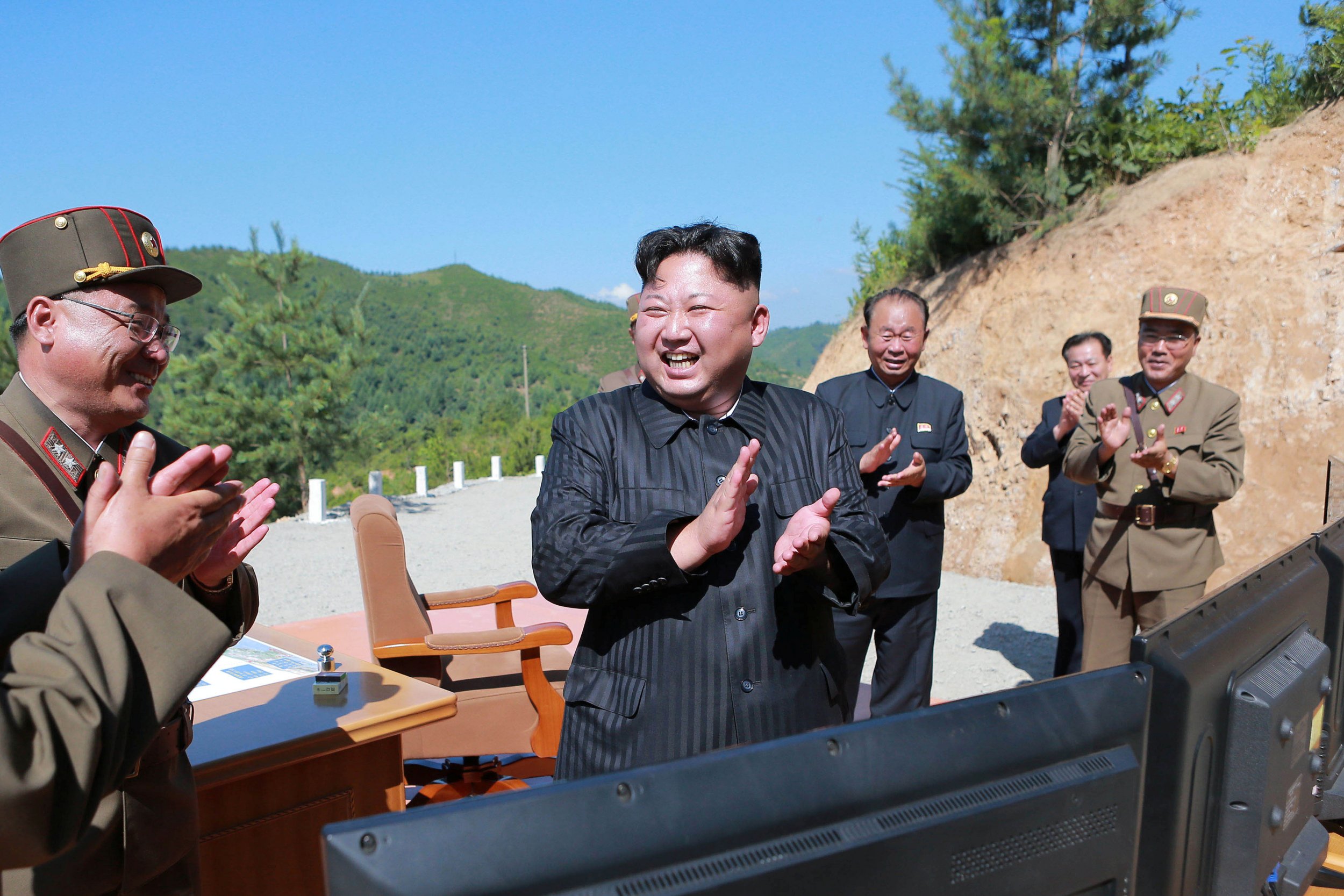 The U.K. and Australia have accused China of not doing enough to prevent North Korea from developing nuclear and ballistic weapons, but China said that isn't its problem.
U.K. Defense Secretary Michael Fallon and Australian Foreign Minister Julie Bishop met Thursday in Sydney to discuss the threat posed by North Korea and its pursuit of intercontinental ballistic missiles (ICBM) and nuclear weapons, which has been condemned by the U.N. Fallon began by scolding China for not increasing pressure against its reclusive, militarized neighbor, while Bishop joined him by calling for international unity at a time of uncertainty.
With both officials looking squarely at China, that country's foreign ministry quickly dismissed what it has referred to as "the China Responsibility Theory."
Related: North Korea celebrates victory on Korean War Armistice Day, America's 'Forgotten War'
"Fundamentally, the Korean Peninsula nuclear [issue] was not caused by China. So the key to its settlement today does not lie in China's hands," Chinese Foreign Ministry spokesperson Lu Kang said during a regular press briefing. "As a major neighbor, China has been working with the international community to seek a proper settlement of the peninsula nuclear issue through dialogue."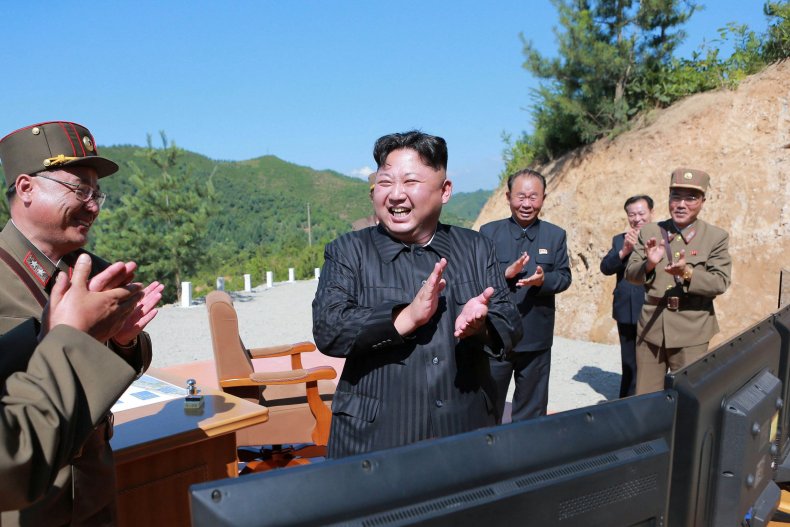 "With international influence comes responsibility," Fallon said, according to Reuters, but China insisted it was doing plenty already. Speaking to reporters, Lu laid out three main points regarding China's stance on the nuclear standoff, which has recently seen an increased U.S. military presence in the region, North Korea's first successful ICBM test and heated rhetoric from both sides. He said China was fully committed to achieving the denuclearization of North Korea, maintaining peace and stability, and resolving the conflict through peaceful means.
Fallon and Bishop were not the first Western officials to approach China regarding North Korea this year. In April, President Donald Trump reached out to his Chinese counterpart, President Xi Jinping, looking to capitalize on the latter's unique relationship with North Korea to disarm the nuclear threat. Trump pulled away after failing to see much progress, and after the death of U.S. student and former North Korean prisoner Otto Warmbier. China has argued that, while it condemns North Korea's nuclear ambitions, it is also critical of attempts by the U.S. to expand its military footprint in the Asia-Pacific region.
Opposition to the U.S.'s increased military focus on the Korean Peninsula is something China and North Korea share, in addition to long-standing political and economic ties. Both countries have called on the U.S. to remove its Terminal High Altitude Area Defense anti-missile system from South Korea, seeing it as compromising their own tactical capabilities. North Korea and South Korea have technically been at war since the early 1950s and continue to level threats against each other.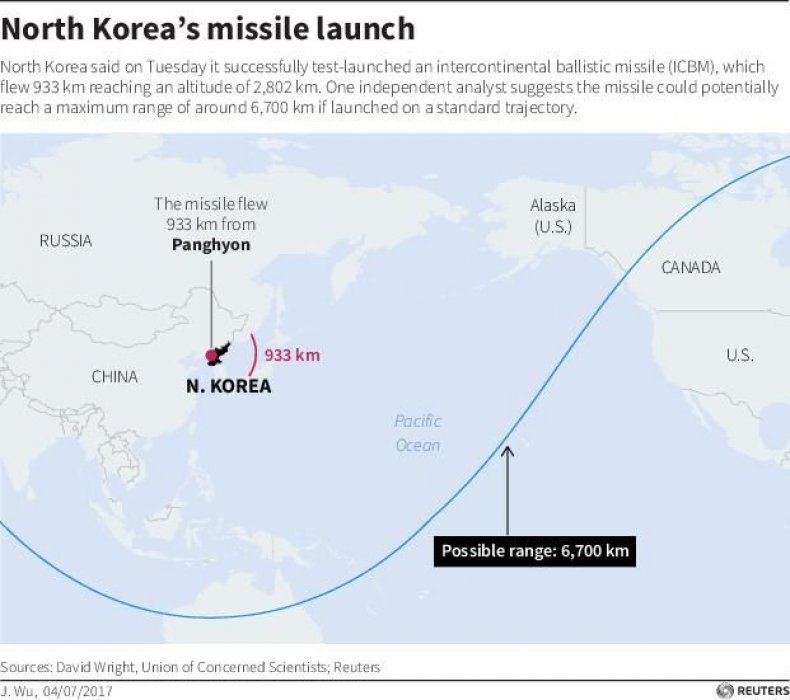 Like his father and grandfather before him, North Korean leader Kim Jong Un insists that nuclear weapons and ICBMs are necessary to safeguard the country from foreign invasion, but pro-West countries such as Australia see them as damaging to national security. Bishop said Thursday that she received reports North Korea was preparing another ICBM test to coincide with the country's celebration of the Great Fatherland Liberation War Day. She said Australia "was taking these threats very seriously" and would work with "like-minded nations to ensure that there is peace and stability in the Korean Peninsula," according to Australia's SBS television network.
The range of North Korea's Hwasong-14 ICBM has been estimated at between 7,000 and 8,000 kilometers, potentially putting most of Australia within range of the new missile.
During their trip to Sydney, Fallon and U.K. Foreign Secretary Boris Johnson also warned China that they were preparing to send "two new colossal aircraft carriers" to the South China Sea in order to challenge Beijing's vast territorial claims in the region, Australia's official ABC network reported.