North Korea Promises 'Strong Measures' Against Sanctions, warns U.S. is not 'Safe' from its Missiles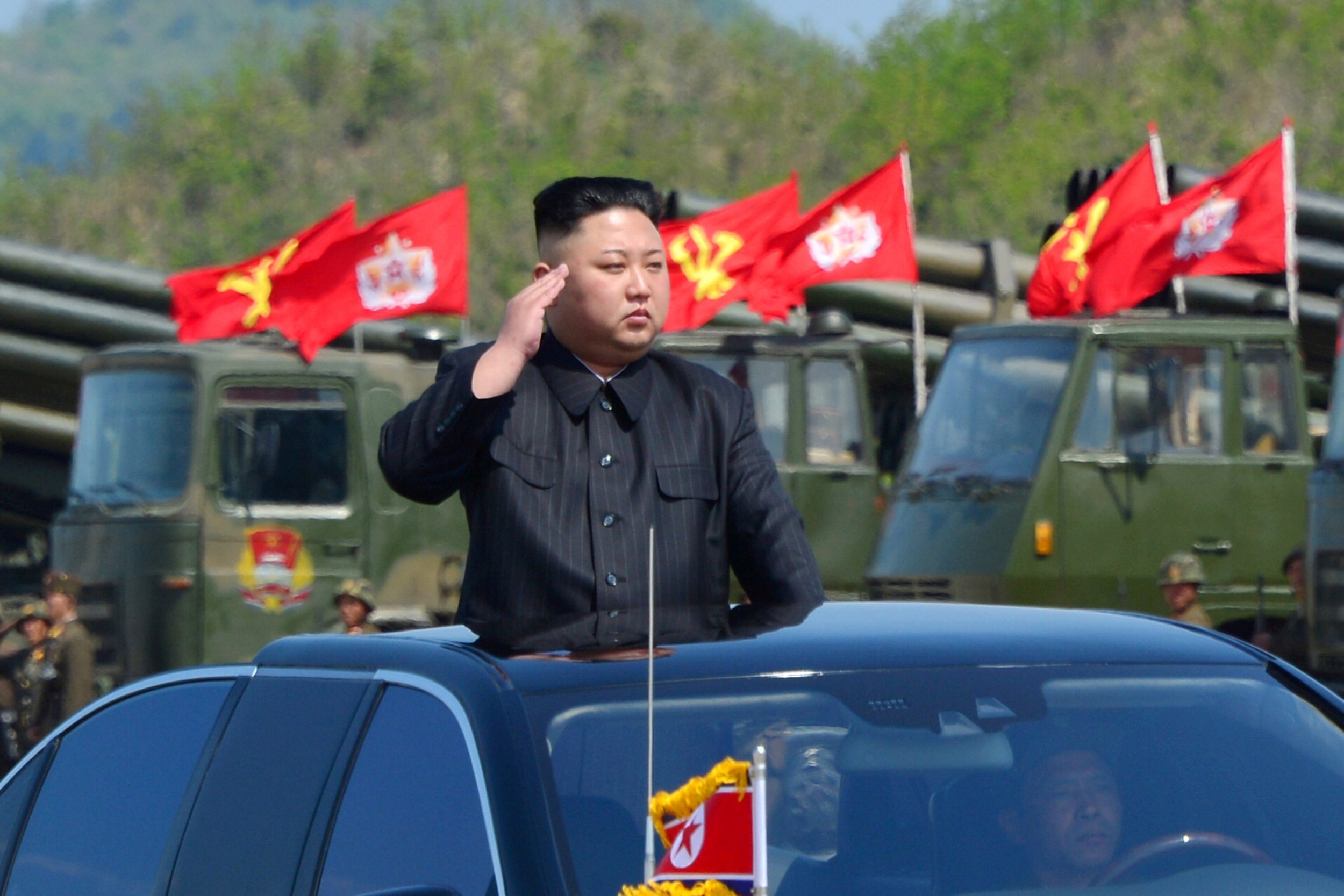 North Korea has condemned the latest round of U.N. sanctions as an infringement on their sovereignty, in a statement delivered via the state-run television KRT News.
The U.N. Security Council unanimously approved new trade-restricting measures on Sunday, aiming to slash the country's export revenue and pressuring Pyongyang to end its nuclear development program in the wake of two intercontinental ballistic missiles (ICBM) test launches in July.
But North Korea claimed it will fight back. "We won't place our self-defence nuclear deterrent on the negotiation table whatever anyone says, as long as the U.S. maintains a hostile policy and nuclear threats against us," according to a statement broadcasted along images of the country's former rulers Kim Il Sung and Kim Jong Il. "There is no bigger mistake than the United States believing that its land is safe across the ocean."
The country's foreign minister Ri Yong-ho also issued a similarly-worded statement to the media, quoted in Reuters on Monday, threatening "strong follow-up measures" and "severe lessons" against the U.S., which are now in its missiles' firing range.
Most Americans appear ready to stand up to Pyongyang's increasingly aggressive rhetoric. Some 62 percent of Americans polled by the Chicago Council on Global Affairs supported military intervention to defend South Korea should the North invade, as it did in 1950 during the Korean War—the highest support recorded since the poll began in 1990.
The survey of 2,020 Americans, conducted between June and July, showed the U.S. public's concern over North Korea's nuclear program has grown by 15 percent since 2016. However, sanctions was the preferred option to deal with Pyongyang. 84 percent of Republicans and 76 percent of Democrats supported this approach.
The new round of sanctions target vital sectors for the North Korean economy, including exports of coal, iron, iron ore, lead, lead ore and seafood. The measures could shrink the country's economy by as much as 5 percent this year, according to Rajiv Biswas, Asia-Pacific chief economist at IHS Markit, quoted in the Nikkei Asian Review.
U.S. President Donald Trump expressed satisfaction with the passing of the U.N. resolution. Commenting on Twitter, he said he was "happy and impressed" with the vote. In a previous tweet he noted the support received from Russia and China on the resolution, despite recently berating China for doing "nothing" to help on North Korea.
China has been supporting U.N. resolutions sanctioning North Korea over its nuclear program development for over a decade, as it seeks a nuclear-free Korean Peninsula, although its commitment to enforce the sanctions has been questioned.
While Beijing supports a diplomatic solution to the North Korean nuclear threat, it also opposes U.S.-backed military exercises in South Korea.
In a statement commenting on the latest sanctions, the Chinese Foreign Ministry called for a "suspension for suspension" deal, in which North Korea would suspend its nuclear and missile tests and the U.S. and South Korea would stop their military tests: "The 'dual-track' approach aims to promote parallel progress in achieving denuclearization and the establishment of a peace mechanism on the Peninsula," the statement said.