North Korea Locks Down Capital Over Suspected COVID Outbreak
A suspected resurgence of COVID-19 has sent North Korea's capital back into lockdown, five months after Kim Jong Un's regime declared the virus had been eradicated within its borders.
The Russian embassy in Pyongyang was among other diplomatic missions to be notified of the city's five-day "special anti-epidemic period" on Tuesday, according to a Facebook post. The lockdown began on January 25 and was scheduled to last until midnight on Sunday.
The government notice, issued by North Korea's foreign ministry, said emergency measures were being taken in light of an "increase in the number of recurrent influenza and other respiratory diseases during the winter period," according to the Russian translation.
The announcement made no direct mention of COVID but said the lockdown could be extended by a further three days. Foreign missions were asked to limit their activities and keep their diplomats indoors. Diplomats were also requested to take their own temperature four times a day and report the results to a local hospital.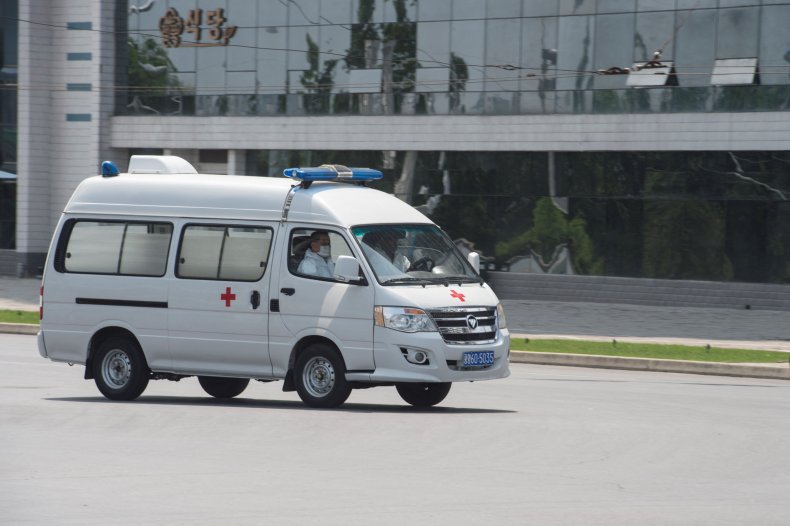 Multiple people in Pyongyang, where temperatures plummeted below the freezing point this week, have tested positive for COVID, Radio Free Asia's Korean service reported Wednesday. Access to other cities have also been limited.
The Korean Central News Agency, the country's state-run news service, has yet to acknowledge the lockdown.
Seoul-based NK News, which monitors developments in the secretive regime, said residents in the North Korean capital appeared to be stockpiling goods in anticipation of a snap lockdown, according to a report on Tuesday. North Korea watchers saw similar scenes in spring 2020, when Kim reduced imports from neighboring China and shut border crossings.
North Korea became one of the last countries to report a first official COVID outbreak when it acknowledged an outbreak last May. By August, however, Kim's regime declared a "shining victory" over the virus, which had apparently left the supreme leader himself seriously ill.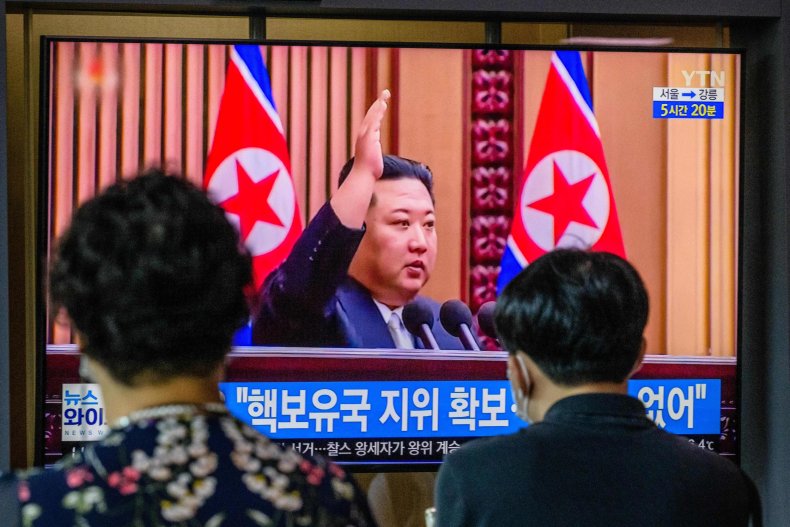 However, with no capacity to mass-test its 26 million people, Pyongyang tracked the viral surge through fever cases, which it said totaled nearly 5 million. It remains unclear how many in the country contracted COVID, which the regime said claimed just 74 lives. Its population is thought to be largely unvaccinated.
Despite the anti-virus lockdown, North Korea appeared to be pressing ahead with rehearsals for a military parade scheduled for February 8, NK News said on Thursday. The event will involve tens of thousands of civilians and soldiers. A similar parade triggered the country's first COVID wave in 2022.
It was still unclear whether the latest outbreak in Pyongyang and elsewhere was linked to China's post-pandemic reopening, which has led to hundreds of millions of infections since early December. It's unclear when North Korea reopened its land border, but Beijing's immigration authority said late last month that Pyongyang had banned Chinese visitors on public health grounds.
Do you have a tip on a world news story that Newsweek should be covering? Do you have a question about North Korea? Let us know via worldnews@newsweek.com.