North Korea Sanctions: Trump Tweets World Wants Peace Not Death After UN Vote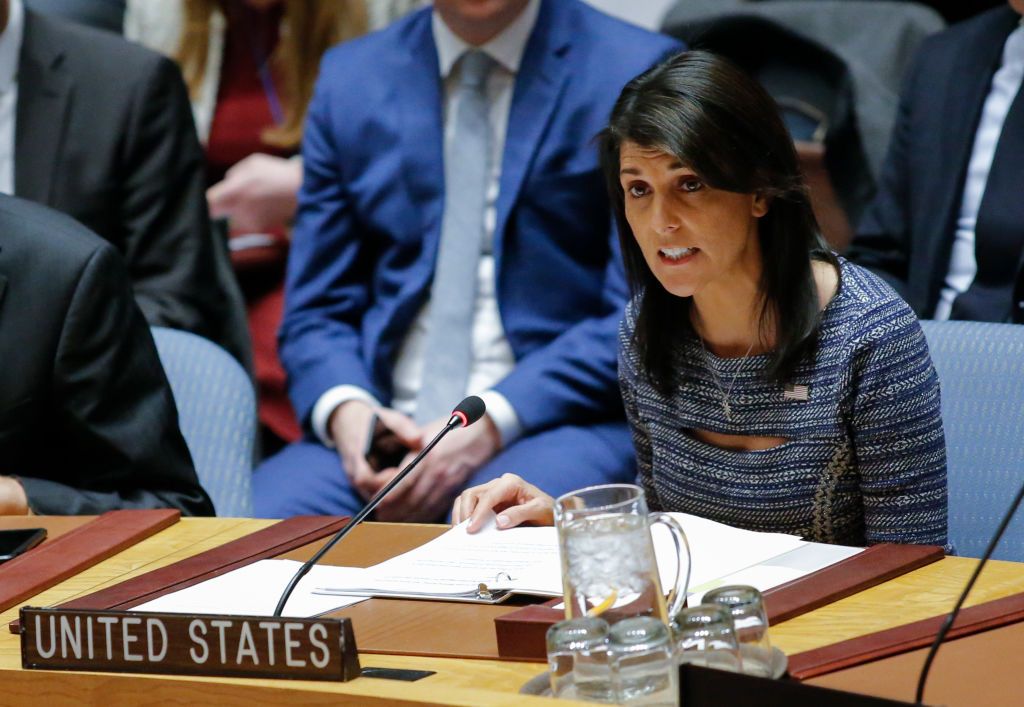 President Donald Trump has tweeted in support of tough new UN sanctions against North Korea, writing on the social media platform that world "wants peace, not death."
The president tweeted in response to the UN Security Council's unanimous vote to impose punitive new sanctions on Pyonyang over its November 29 ballistic missile test. "The United Nations Security Council just voted 15-0 in favor of additional Sanctions on North Korea. The World wants Peace, not Death," he wrote.
Related: North Korea Is at 'Crossroads of Nuclear War' With U.S., Kim Jong Un's Regime Says After WannaCry Accusations
Tensions between Washington and the communist nation have ratched throughout 2017 as North Korea has carried out six nuclear tests and fired three intercontinental ballistic missiles it has claimed are capable of reaching the United States.
Trump has repeatedly been severe in his use of rhetoric against the North Korean leader Kim Jong Un calling him "rocket man" on social media and threatening to destroy North Korea in the event of a nuclear attack. Kim, in response has called the president "mentally deranged."
The U.S. Ambassador to the UN told the Security Council Friday that the U.S. drafted raft of sanctions would go further and "cut deeper" than sanctions in September that followed Pyongyang's most powerful nuclear test to date.
According to CNN Haley said despite the United Nations repeated efforts of rapprochement with North Korea, the hermit nation had continued its missile tests and "chosen the path of Isolation.
"We will continue to match the Kim regime's choice of aggressive action with actions of international sanctions," she said referring to Kim Jong Un. She added that the regime in Pyongyang was the "most tragic example of evil in the modern world."
The new Security Council resolution, Resolution 2387, has cut exports of gasoline, diesel and other refined oils by 89 percent. It also bans exports of industrial equipment including machinery, vehicles and industrial metals. All countries using North Korean laborers have to send the workers home within 24 months.
China and Russia, North Korea's main trading partners also voted in favor of the resolution, expanding an the earlier September 3 Sanctions which had restricted oil imports and and banned the textile exports.
North Korea responded with defiance to the last round of sanctions saying it would continue its nuclear and ballistic weapons programs. Speaking to communist party heads Kim said North Korea presented a "substantial" nuclear threat to the United States, North Korea's state-run media reported Friday.
"The rapid development of [North Korea's] nuclear force is now exerting big influence on the world political structure and strategic environment," Kim said. "nobody can deny the entity of the DPRK which rapidly emerged as a strategic state capable of posing a substantial nuclear threat to the U.S.," he added.