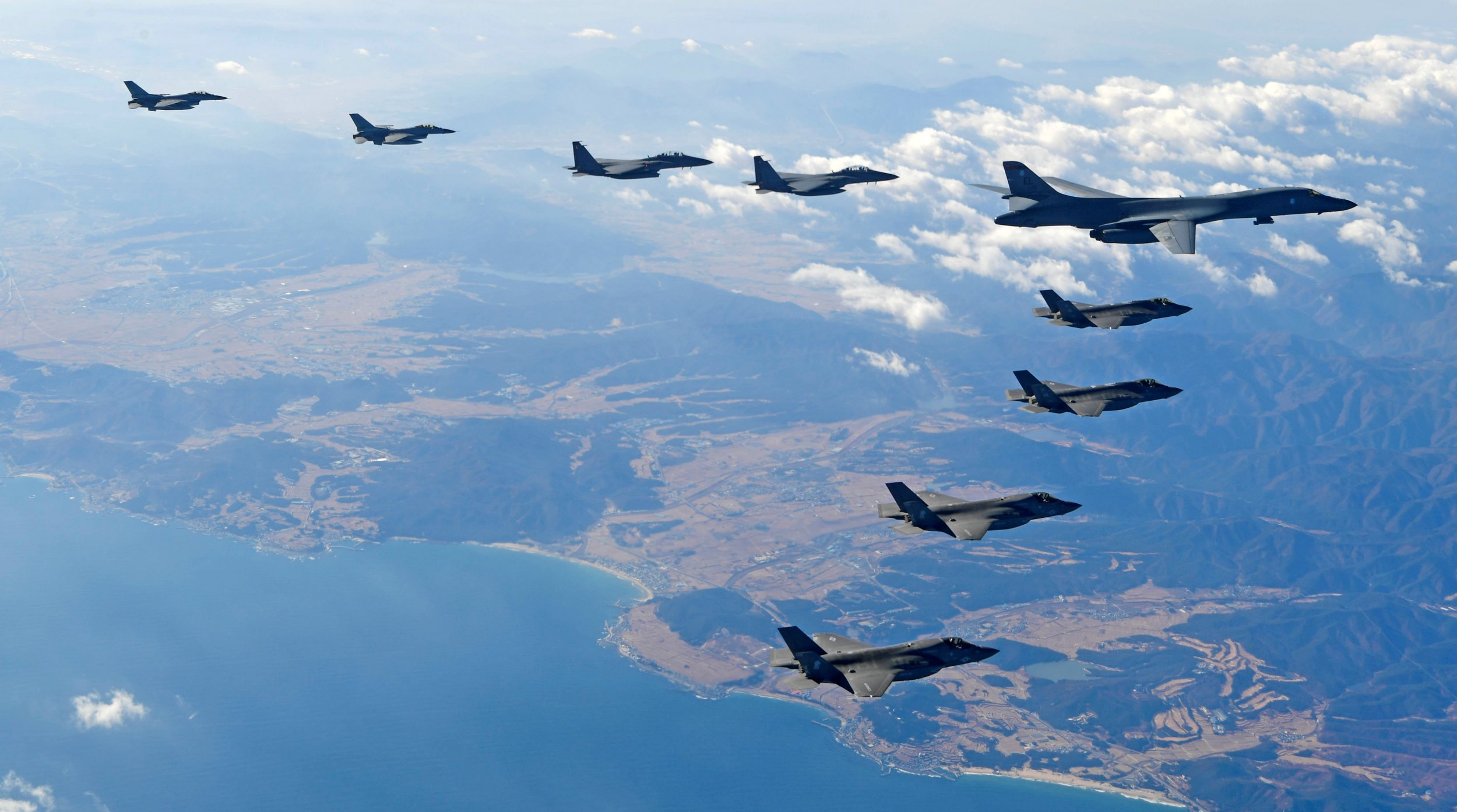 North Korea said Friday that President Donald Trump has effectively declared war on supreme leader Kim Jong Un's government by gathering the U.S.'s Pacific allies to surround the Korean Peninsula and restrict trade.
The official Korean Central News Agency published an article lashing out at Secretary of State Rex Tillerson's recent suggestion that the U.S. had the "right to interdict maritime traffic transporting goods" in response to North Korea's latest and most far-reaching intercontinental ballistic missile (ICBM) launch late last month. The article's author, named as Jong Hyon, claimed the U.S. planned to summon its South Korean and Japanese allies to block North Korean ships from traveling across the country's southern and eastern seas, while the U.S. Navy stationed itself south of South Korea's Jeju Island.
Related: North Korea says U.S. is the target of its nuclear weapons, but does not want to kill civilians
"The U.S. is trying to openly take the measure of sea blockade against the DPRK and strangle its economy in peacetime. This is part of its scheme to escalate political and economic blockade against the DPRK which has lasted for decades," the outlet wrote, referring to the country by its official title—the Democratic People's Republic of Korea.
"The moves for blockading the DPRK from the sea are tantamount to war acts," it added.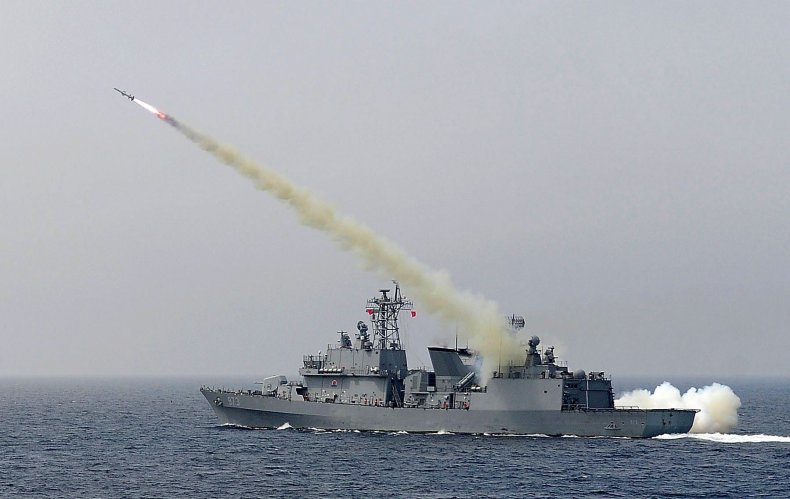 The state-run outlet supported its claims by citing international agreements such as the 1933 London Convention for the Definition of Aggression, which included "Naval blockade of the coasts or ports of another State" and Article 3 of U.N. General Assembly Resolution 3314, which was adopted in 1974 and also included "The blockade of the ports or coasts of a State by the armed forces of another State" as a "definition of aggression."
The U.S. pushed for a full naval blockade of North Korea in September during discussions to adopt U.N. Security Council Resolution 2375, which intensified already-strict international sanctions against the reclusive, authoritarian state over its continued development of nuclear weapons and ballistic-missile tests. The final text included a provision calling on the inspection of suspicious vessels that, if refused, could result in the ship "being designated for an asset freeze, denied port access, de-registered" and "other penalties." The use of force, however, was omitted under Chinese and Russian pressure.
North Korea said the U.S.'s push for a naval blockade was "an act of invasion, an illegal act."
Defying international calls for it to disarm, North Korea has argued its nuclear weapons and growing military power was necessary to deter a potential U.S. invasion. In 2011, Kim inherited the arsenal built under his father and grandfather before him, and managed to expand and modernize it rapidly. This year alone, the same in which President Donald Trump took office, the North Korean leader has overseen his country's first ICBM launches and a powerful hydrogen bomb test.
The U.S. has routinely responded to these developments by staging massive joint military exercises with regional allies and threatening to take out North Korea's military capabilities by force. While fellow permanent U.N. Security Council members China, Russia, France and the U.K. have backed sanctions against North Korea, they also have urged Trump to show restraint in wielding his military power so close to his nuclear-armed rival.
On Friday, the U.S. and South Korea concluded their five-day aerial exercises known as Vigilant Ace and described as the largest joint air drill between the two countries. As part of the training maneuvers, B-1B Lancer bombers and F-22 Raptor stealth fighters practiced striking North Korean targets Wednesday in simulated operations that were heavily condemned by Kim's administration.