U.S. Military Conducts Simulated Bombing Drills With B-1B Supersonic Jet Over Korean Peninsula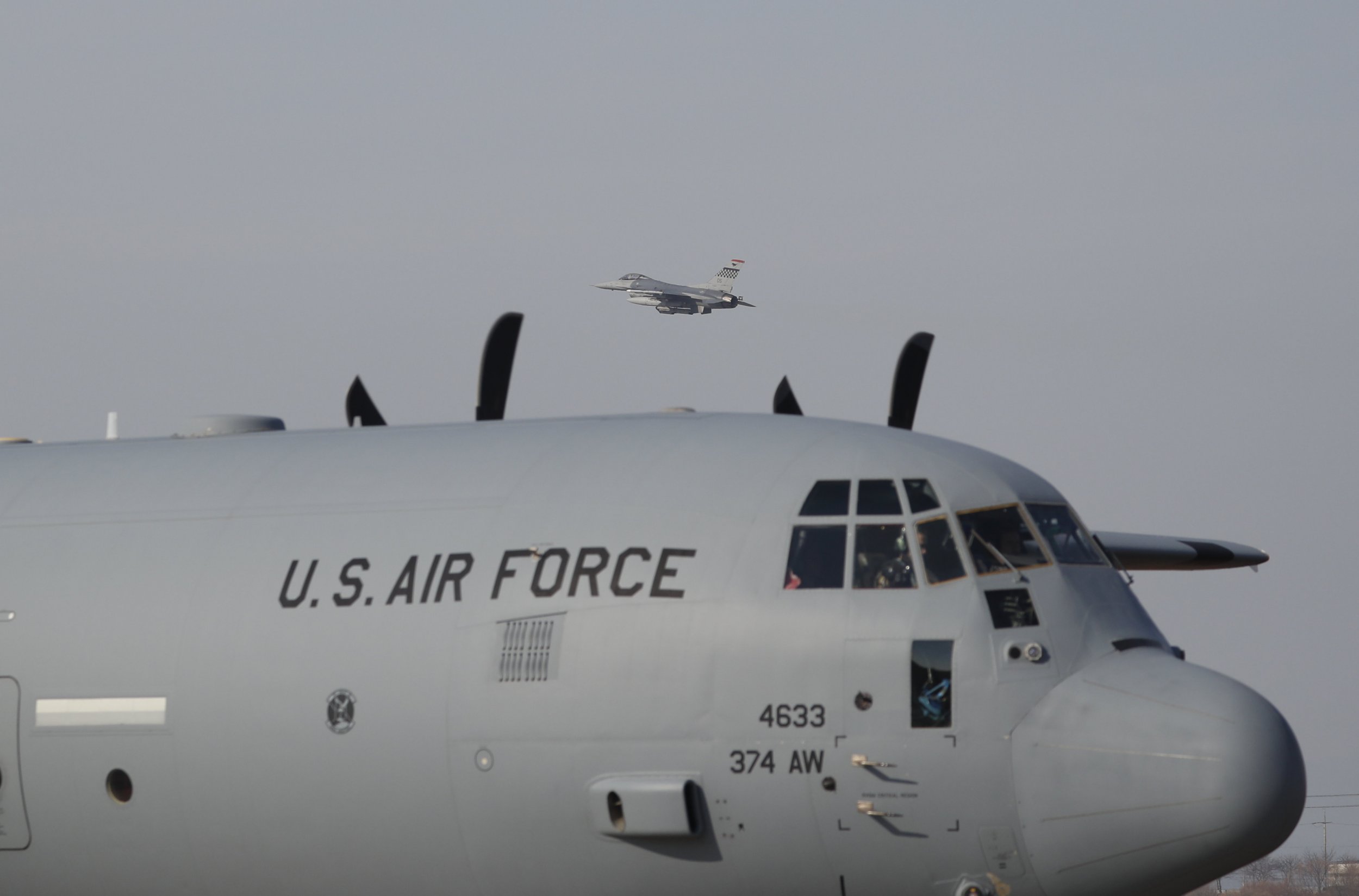 The U.S. Air Force has deployed one of its B-1B Lancer strategic bomber aircraft as part of coordinated military drills with South Korea. North Korea has denounced these joint aerial drills as provocations.
The supersonic jet departed from its base in the U.S. territory of Guam before joining two Japanese F-15 fighters. It then took part in military drills on the Korean Peninsula along with American and South Korean fighter jets, Bloomberg reported.
The B-1B bomber and F-22 Raptors conducted simulated bombing drills, South Korean news agency Yonhap reported, quoting a statement from the Joint Chiefs of Staff, adding that several American F-35 stealth jets and F-16 fighters and South Korean F-15Ks and KF-16s joined the exercise at the Pilsung firing range in the northeastern Gangwon province.
"Through the exercise, the South Korean and U.S. air forces have demonstrated the alliance's strong will and capability for strong retaliation against North Korea's nuclear and missile threats," the South Korean military said in the statement, adding that the exercise also improved the two air forces' readiness to deploy "a rapid-response force."
Related: Do North Korea's missile launches threaten passenger planes?
The exercise was part of five-day-long air force annual exercise known as Vigilant Ace that started Monday in which 230 aircrafts are taking part in simulated strikes over South Korea.
North Korea condemned the exercises, planned before Pyongyang tested a new, more powerful intercontinental ballistic missile (ICBM) in a launch on November 29, as pushing the peninsula "to the brink of nuclear war." The country threatened to retaliate against the drills. An article in the state-controlled news agency KCNA reported it would consider "the highest-level hard-line countermeasure in history."
A piece in North Korea's ruling party's mouthpiece Rodong Sinmun on Tuesday accused the U.S. of trying to provoke a second Korean war and of planning a pre-emptive strike. "It is a trite method employed by aggressors to mount a sudden preemptive attack while pretending to conduct war drills," the article said.
North Korean Foreign Minister Ri Yong Ho said in September the country reserved the right to shoot down U.S. B-1B bombers—which no longer carry nuclear weapons, despite North Korea's claims to the contrary—even if these weren't entering the North Korean airspace. This threat came in retaliation for President Donald Trump's speech at the U.N. General Assembly in which he threatened to "totally destroy" North Korea and which the North branded a "declaration of war."
Jeffrey Feltman, the United Nations under-secretary-general for political affairs, arrived in Pyongyang for a four-day visit Tuesday, the first time a high-ranking U.N. official visited the country since 2012. Feltman held talks with North Korean Vice Foreign Minister Pak Myong Gun on Wednesday. The U.N. did not offer details as to the subject of the talks, but Feltman is expected to also meet Foreign Minister Ri and U.N. staff based in the country, the Associated Press reported.