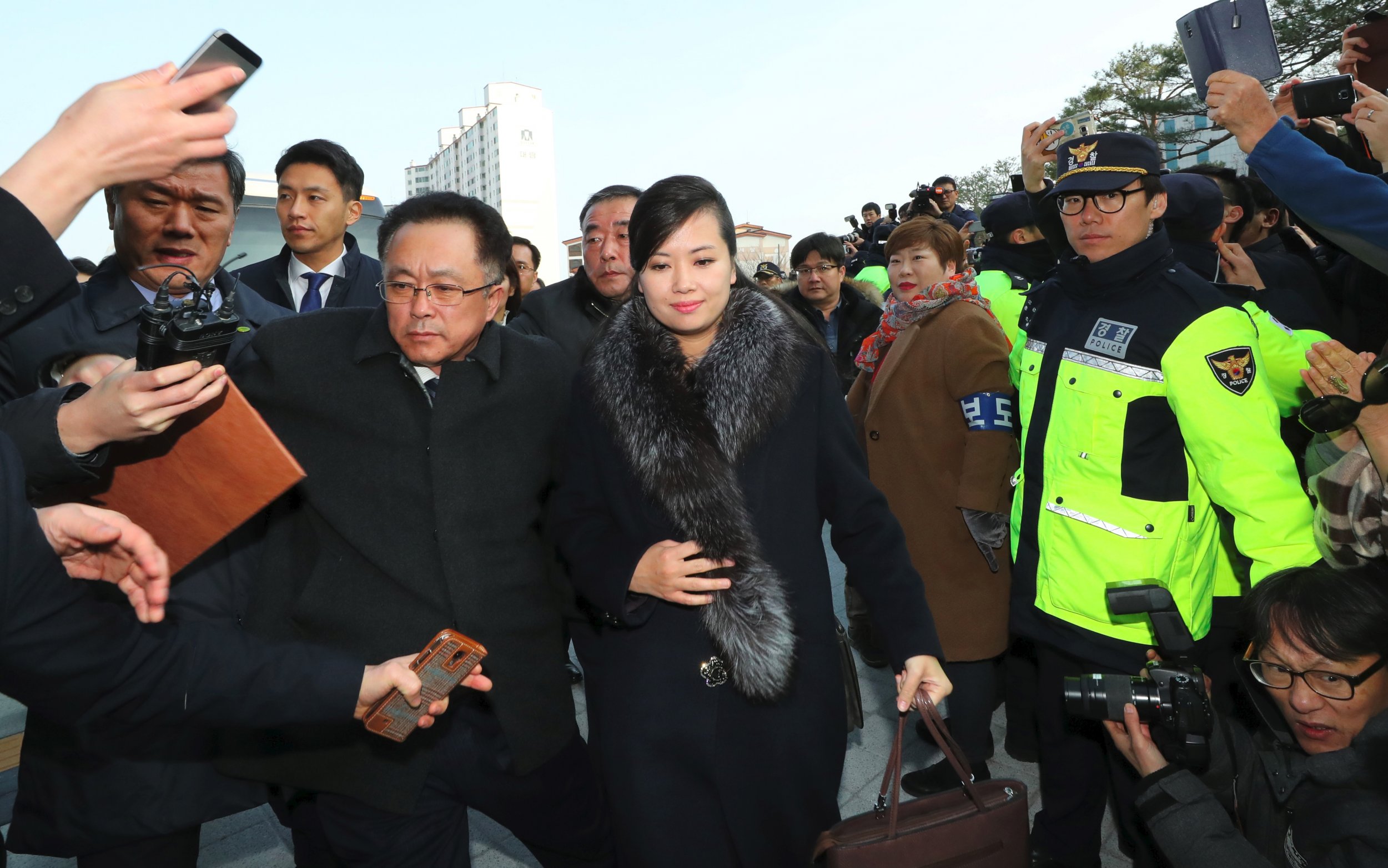 A former pop star and one of North Korea's most powerful women caused a media frenzy in South Korea when she headed a group that inspected venues ahead of the upcoming Olympic Games.
Hyon Song-wol, once a singer fronting the North Korean pop group Moranbong Band, received blanket coverage in the South Korean media when she visited the country, prompting fears that North Korea "will hijack the messaging around the Olympics," a White House official has told Reuters.
Related: Is Russia helping North Korea? The Kremlin weighs in after Trump allegations
A source speaking on the condition of anonymity told the Daily NK news site that Hyon's visit was the subject of "emergency lectures" in which state officials were briefed on how to gain political advantage from the trip.
"The main point of the lecture was that Hyon was utilized in talks with South Korea to promote central party principles such as 'gaining the upper hand in negotiations' and 'pacing negotiations,'" the source said.
The source speculated that Hyon's celebrity would overshadow discussion of the regime's political ambitions. And it may be working: The weekend of the former singer's visit, 26,800 webpages referenced Hyon, Business Insider reported.
"By making South Korea focus on an unimportant problem, the government was able to gain the upper hand (in the negotiations)," the source said. "With North Korean delegates negotiating based on this strategy approved by the central authorities, they were able to create a more relaxed atmosphere."
The Winter Olympic Games will be held in South Korea's Pyeongchang next month, and the ongoing tensions around North Korea's nuclear program has added a layer of tension to proceedings. North and South Korea have agreed to march under a joint flag during the games' opening ceremony as a way to offset the impact of the simmering crisis.