Is North Korea Still 'Our Enemy'? South Considers Big Changes, But U.S. Wants More From Peace Talks
South Korea has reportedly considered deleting a reference to North Korea as an "enemy" in the country's biennial defense paper, the latest in a series of major changes at a time when Seoul appeared to be outpacing its U.S. ally in trying to make peace with their longtime mutual foe.
South Korea's official Yonhap News Agency cited a government source as saying "it would be contradictory" to continue negotiations with rival North Korea as part of the latest diplomatic initiative outlined during the third inter-Korean summit in April, "while leaving the description of the North Korean military as an enemy in our government's official paper." The two were engaged in a devastating 1950s conflict that ended in an armistice but no official peace treaty, and they have been technically at war at ever since.
While both countries officially maintain a policy of reunification, they remain divided by the world's most heavily armed border and frequent exchanges of bellicose rhetoric. The South Korean Defense Ministry's latest white paper referred to North Korea as "our enemy," a descriptor that Seoul is apparently questioning amid this year's historic peace talks.
"We have been striving to come up with a way to use a phrase or word that would sufficiently reflect the North's military threat instead of using the 'enemy' expression," the source told Yonhap.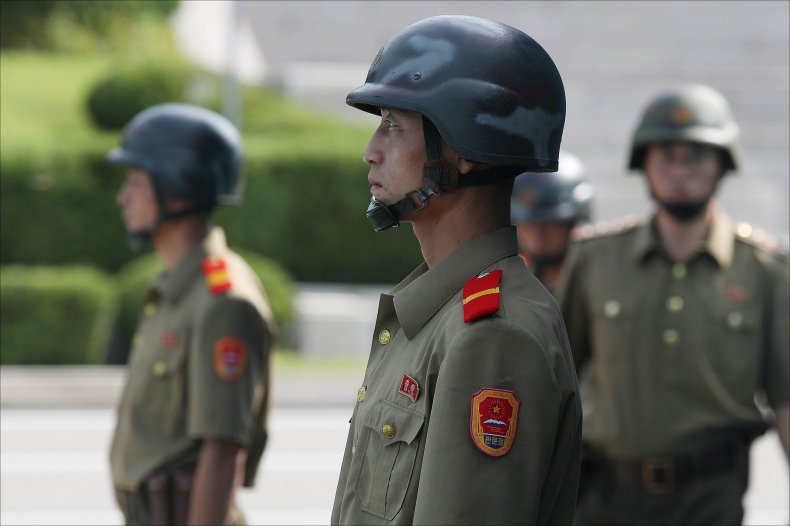 South Korea first called North Korea its "main enemy" after a 1995 spike in verbal hostilities. The name was changed to "direct military threat" as the situation calmed in 2004, but the "enemy" label was brought back amid new threats in 2010. Following a particularly tense period throughout last year, North Korean supreme leader Kim Jong Un called for a new dialogue that has since produced numerous high-level political and military meetings as well as two inter-Korean summits co-hosted by South Korean President Moon Jae-in. Prior to this year's April and May summits, only two had ever been previously held—in 2000 and 2007.
Ahead of a third planned summit next month, Moon has promised major changes designed to keep the peace process on track. In a step that he called "audacious," the liberal leader announced last week that he sought to take new steps to establish an official peace treaty with North Korea, something for which Pyongyang has been calling. Moon also revealed plans for a unified Korean economy and infrastructure. His enthusiastic and pragmatic approach to the crisis has been bolstered by his veteran special adviser Moon Chung-in, according The Wall Street Journal.
The U.S., however, has been more reserved in its approach and has focused on pushing Kim to abandon the nuclear weapons North Korea has long argued were necessary to deter an invasion. North Korea has suspended nuclear and longer-range missile tests, dismantled key military sites, released U.S. prisoners and returned the bodies of U.S. soldiers killed during the Korean War, but President Donald Trump and his officials have insisted that denuclearization would come before the lifting of intense sanctions or any formal declaration of peace.
While Trump himself has expressed confidence in Kim's word, the president's administration has displayed skepticism toward the progress of North Korea's denuclearization and has pushed for more sanctions. In an address to South Korea's parliament, Foreign Minister Kang Kyung-wha said that she expected additional U.S. sanctions on North Korea without "substantive" progress in talks. When asked whether or not she felt that Pyongyang had made sufficient steps already, she said, "I think there can't be a complete unity of perception" between Seoul and Washington, noting South Korea was a "key party concerned" as part of the Korean Peninsula, while the U.S.'s main concern was ridding North Korea of nuclear weapons, Yonhap reported.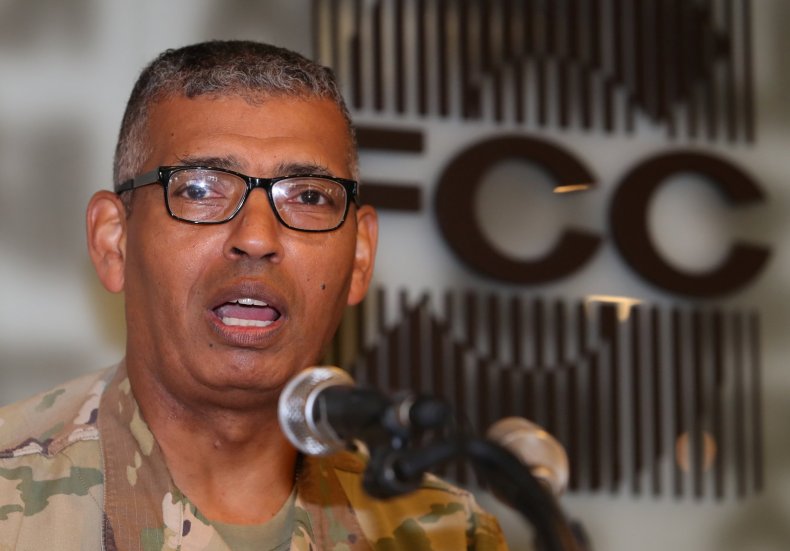 As North-South ties improved, the South Korean Defense Ministry has gone as far as to suggest it may pull troops from the Demilitarized Zone that separates the two neighbors. Despite Washington's reservations over the current peace process, the top U.S. commander in South Korea said Wednesday he would support a plan to reduce guard posts along the fortified boundary, even if it did pose a risk in the event of a military conflict.
"I have some concerns about what that means militarily for the ability to defend along the military demarcation line," General Vincent K. Brooks, U.S. Forces Korea commander, told reporters, adding that the danger was "a reasonable degree" that made it worth it in the spirit of reducing tensions, according to Reuters.