Like Trump, South Korea Trusts Kim Jong Un and Now Wants to Withdraw Its Forces from Border with North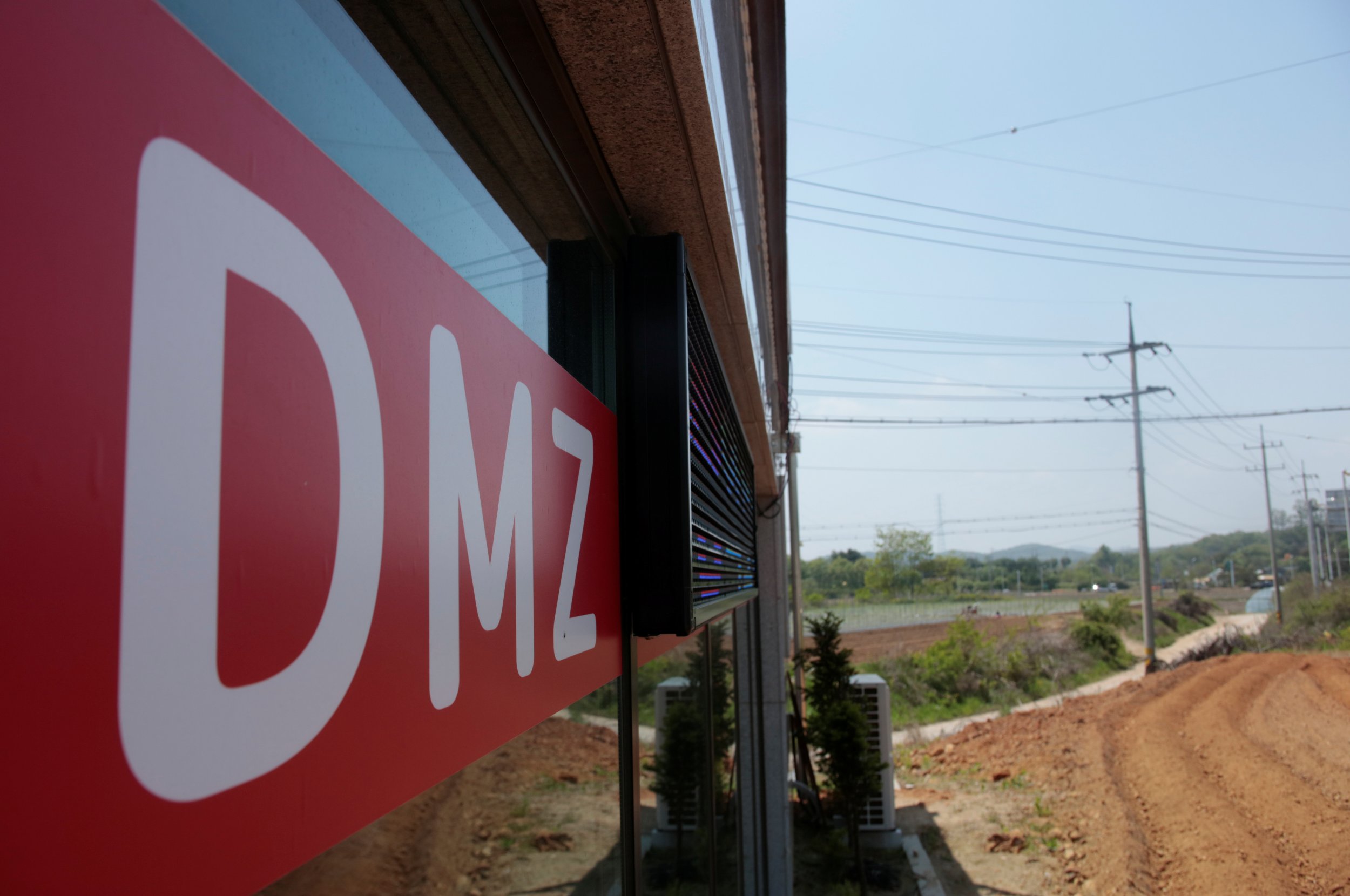 South Korea says it wants to withdraw its troops and equipment from the Demilitarized Zone (DMZ) with the north on a trial basis in a move likely to bolster the prospects of peace on the peninsula.
The news agency Yonhap reported that Seoul's defense ministry is pushing for such a plan and would consider a "full-scale pullout" from the zone that has separated the two Koreas for 75 years.
If it goes ahead, it would be the next step in a move towards reducing tensions as agreed during a summit in Panmunjom on April 27 between South Korean President Moon Jae-In and North Korean leader Kim Jong Un.
"To realize the transformation of the DMZ into a peace zone, as stated in the Panmunjom Declaration, (the ministry) is seeking a plan to expand the (withdrawal) program in stages after pulling out troops and equipment from the guard posts within the DMZ," the ministry said, according to Yonhap.
It follows reports from the North Korean monitoring site 38 North that satellite imagery appears to show that Kim is making good on his promise to denuclearize in exchange for better ties with the west and was destroying a major launch and rocket engine testing site.
U.S. President Donald Trump said the vow was made during their summit in Singapore last month, although this has been met with skepticism.
38 North said that there was an ongoing dismantling of the Sohae Satellite Launching Station, a vital part of North Korea's ballistic missile program.
Seoul also said that it wanted to work with Pyongyang and the U.S to excavate the remains of people buried in the DMZ. South Korea's defense ministry would also seek to demilitarize the Joint Security Area in the truce village.
"Based on the spirit of the Armistice Agreement, (the ministry will seek) to reduce the guard personnel and rearrange firearms," the ministry said.
Last week, the Korean foreign minister, Kang Kyng-wha told a London audience that Seoul was confident that North Korea was on the path to denuclearization.
"I think a healthy amount of skepticism is always good...but when the leader himself has come out and committed before the international community complete denuclearization...having come out this far, for him to go back I think will be hugely risky.
"Furthermore, he has not only come out to discuss denuclearization, he has committed vis-a-vis his domestic public a different path to the future in term of economic development.
"He knows he cannot deliver that path to a better economy under the sanctions regime which is why it is important the sanctions remain in place, until we are assured of complete denuclearization," she told the Chatham House think tank.