North Korea Threatens 'Physical Action' Over U.S. Anti-Missile System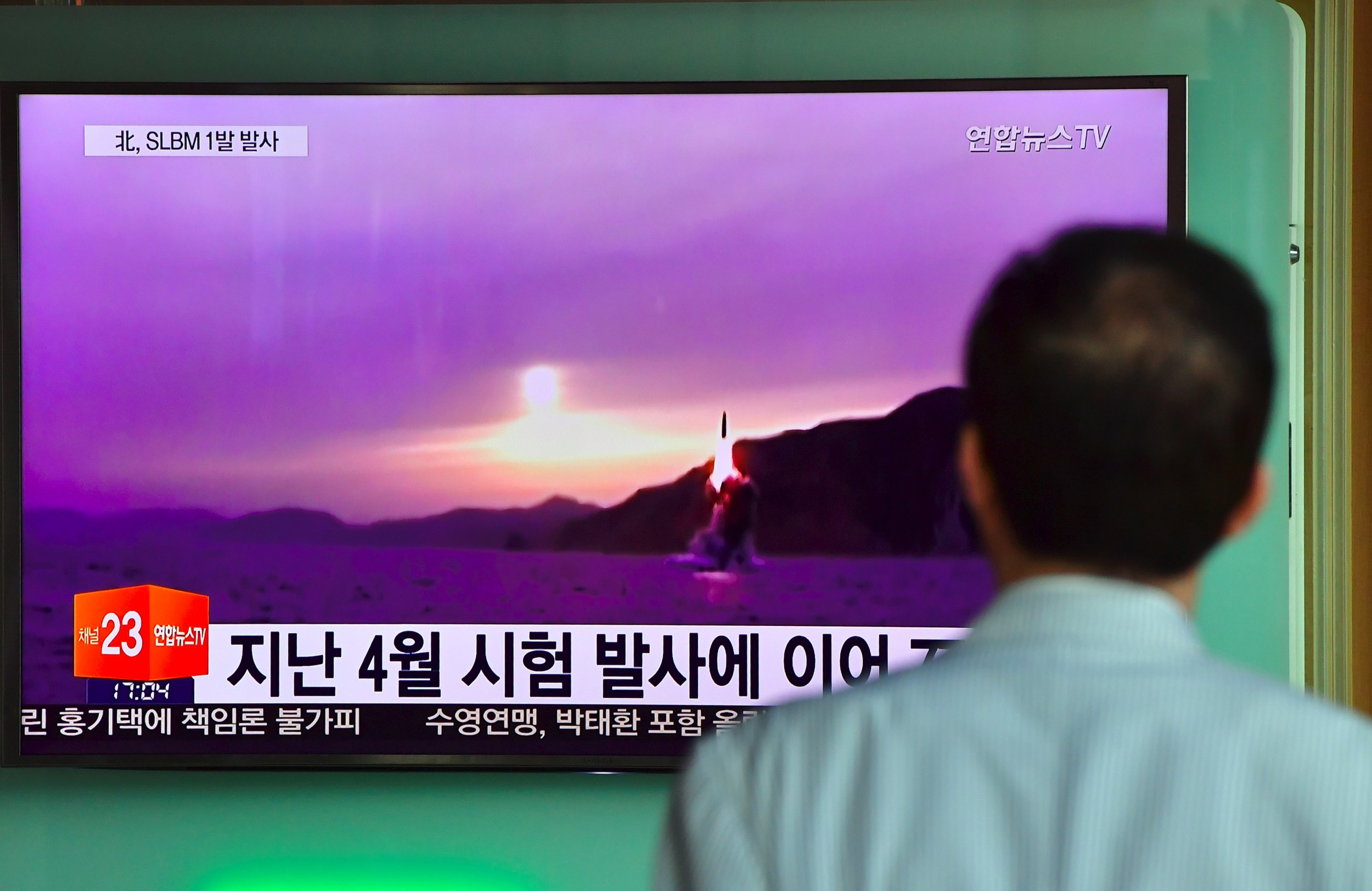 North Korea said Monday that it would push ahead with a "physical response" to the U.S. and South Korea's decision to install a missile defense system on the Korean peninsula in reaction to Pyongyang's nuclear and missile tests.
Several such tests since the beginning of the year have seen the international community, backed by the United Nations, impose the toughest-ever sanctions regime on North Korea.
Washington and Seoul announced the deployment of the Terminal High Altitude Area Defense (THAAD) missile defense system on Friday with a view to minimizing potential damage from an increasingly dangerous North Korea, led by the youthful Kim Jong Un, son of the late dictator Kim Jong Il and grandson of the country's founder, Kim Il Sung.
"There will be physical response measures from us as soon as the location and time that the invasionary tool for U.S. world supremacy, THAAD, will be brought into South Korea are confirmed," the North Korean military said in a statement.
"It is the unwavering will of our army to deal a ruthless retaliatory strike and turn (the South) into a sea of fire and a pile of ashes the moment we have an order to carry it out," the statement continued, as cited by the official KCNA news agency. North Korea has used the "sea of fire" threat for over two decades.
The threat of action against its neighbors is not new for a North Korean regime that regularly uses bellicose rhetoric to both scare its enemies into giving it concessions and to appear strong to its population.
The Communist country, known by some commentators as the Hermit Kingdom, is virtually isolated in the world, with only China to count as a diplomatic ally—although Beijing was one of the countries to impose sanctions on Pyongyang after its fourth nuclear test in January.
The country is attempting to develop greater missile and nuclear technologies but sanctions have severely restricted Kim's economic strength. The majority of the country's population of 25 million is believed to be living in abject poverty, although reliable information is hard to obtain from the country.