North Korea Warns U.S. Against 'Dangerous Military Moves' Days Before Donald Trump and Kim Jong Un's Meeting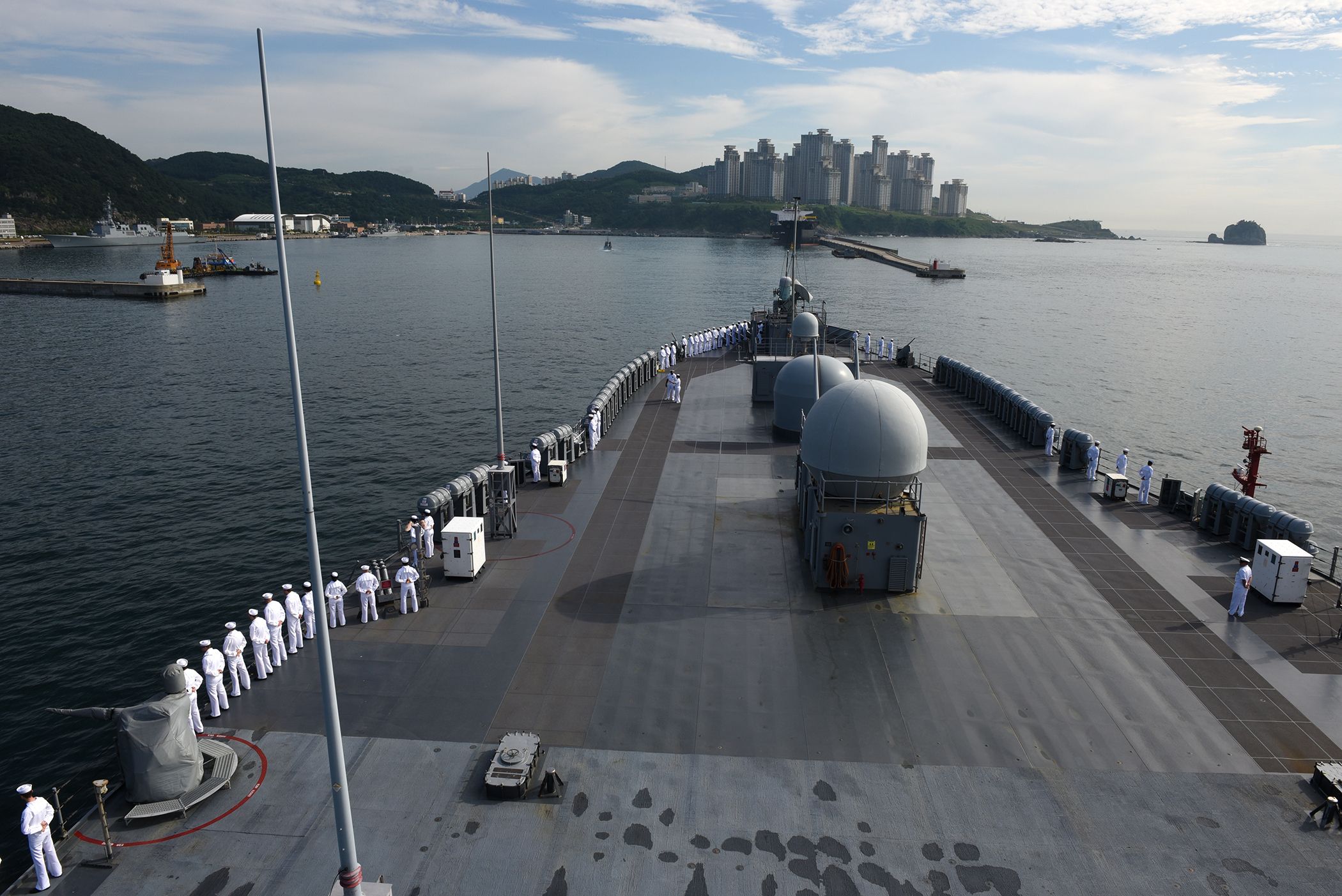 North Korea condemned the deployment of a United States warship to South Korea ahead of the second-ever bilateral summit between Pyongyang and Washington.
The USS Blue Ridge amphibious command ship, which serves as the flagship of the Seventh Fleet, arrived last week in the South Korean port city of Busan for what the South Korean navy called a mission to "promote exchange, cooperation and friendship" between the countries, as quoted by South Korea's official Yonhap News Agency. While Seoul denied that any joint exercises were planned, the official newspaper of North Korea's ruling Korean Workers' Party Central Committee criticized the visit, which came as North Korean supreme leader Kim Jong Un and President Donald Trump prepare to again search for peace.
"Dialogue, peace and improved relations can never go together with war exercises, military hostilities and pressure," Rodong Sinmun wrote in a commentary cited by the official Korean Central News Agency. "The rough handling of inter-Korean relations and DPRK-U.S. ties may incur grave consequences.
"It is necessary to remember the past when the atmosphere of peace created in the Korean Peninsula when extensive efforts ended in a failure owing to the military hostilities against the other side," the publication continued. "It is necessary to behave with discretion, pondering over the consequences to be entailed by dangerous military moves."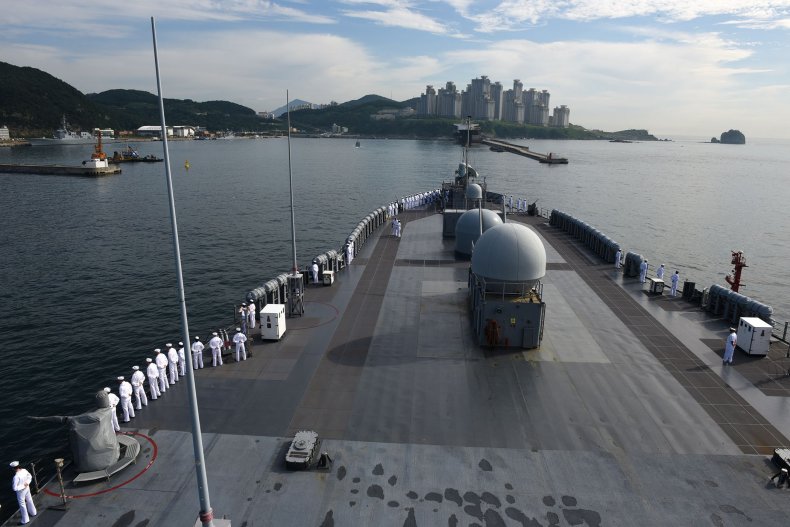 The commentary came amid a rare period of relatively warm relations between North Korea and its two top rivals, South Korea and the U.S., whose ties with Pyongyang have been marred by hostility since the divided peninsula went to war in the 1950s. After initially challenging Kim, Trump ultimately oversaw a historic peace effort that produced the debut U.S.-North Korea summit last June in Singapore.
The pair was again set to sit down for talks in the Vietnamese capital of Hanoi for a two-day summit on Wednesday and Thursday, local time. While a number of high-profile concessions were made before last year's summit, the relative quiet surrounding contacts between the U.S. and North Korea this time around has raised speculation as to the progress of the dialogue, through which Kim has said he would abandon nuclear weapons in exchange for peace, security and sanctions relief.
Still, Kim has held true to his pause on missile and nuclear tests for more than a year and Trump has scaled down and even suspended some "provocative" joint exercises between the U.S. and South Korea. As Trump and Kim made their final preparations before their meeting Wednesday, their representatives held closed-door sessions of their own.
U.S. representative for North Korea Stephen Biegun and Pyongyang's envoy to Washington, Kim Hyok Chol, were seen entering the same hotel in Hanoi as part of suspected last-minute discussions, according to South Korea's Arirang News. Choe Kang Il, the deputy director for the North Korean Foreign Ministry's North America department, was also in the city and was believed to have met with the State Department's Deputy Assistant Secretary for North Korea Alex Wong.
Trump was set to arrive in Hanoi late Tuesday, while Kim Jong Un was bound for Vietnam via a special train traveling through China. Despite the historic enmity between their countries, the two have embraced one another's efforts to settle the feud, even exchanging letters as Trump proclaimed in September that he "fell in love" with the North Korean leader.
Secretary of State Mike Pompeo discussed the phrase Sunday during an interview on Fox News Sunday, saying "relationships matter" and that "it's important that the true leaders are able to effectively communicate."
That same day, Trump told the 2019 Governor's Ball that he had "developed a very, very good relationship" with Kim and that there was a "chance for the total denuclearization of an area of the world that was very dangerous."
Correction (02/25/19, 3:45 p.m. ET): This story originally stated the Mike Pompeo was talking during an interview on Fox News. In fact, the interview took place on Fox News Sunday, which airs on Fox.