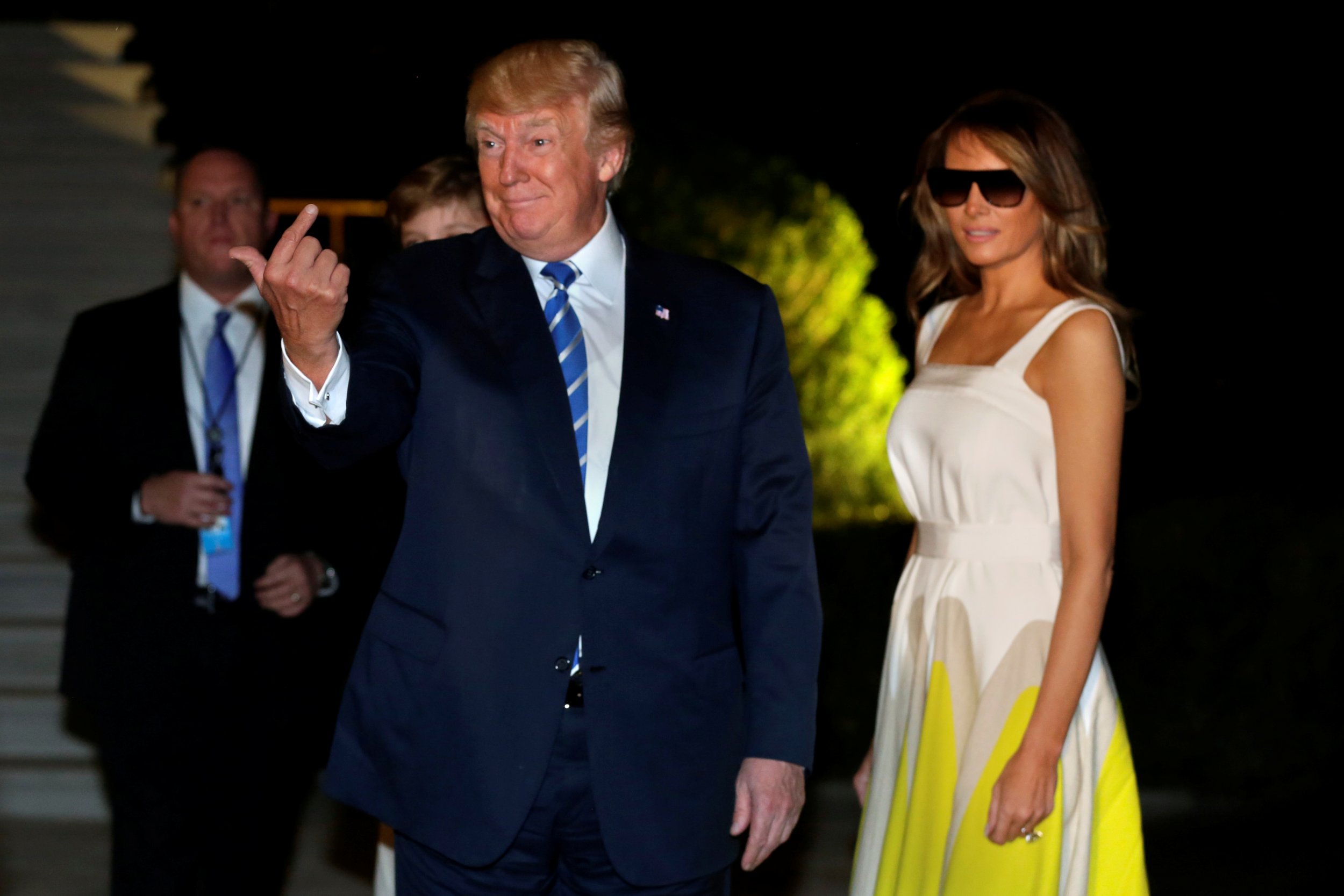 President Donald Trump uses his tweets to express himself, while North Korea's Kim Jong Un uses his state media. It was through the state news agency that Pyongyang fired the latest jibe at Trump—and his Twitter use was the target of derision.
The U.S. leader frequently posts "weird articles of his ego-driven thoughts" and "spouts rubbish," Pyongyang's official Korean Central News Agency (KCNA) concluded in a commentary piece, the Associated Press reported on Tuesday.
Related: Putin and Xi Jinping set to meet and discuss North Korea after backing U.S. on sanctions
The commentary was the latest in a war of words sparked earlier this month, originating from the very serious matter of North Korea's increasing nuclear missile capabilities and segueing from threats of fallout on both sides to North Korean mockery of Trump, including allegations that he is senile and that his golf game is poor.
The latest KCNA commentary reserved some insults for U.S. ally South Korea's "puppy-like" defense minister, Song Young-moo, who was said to be "running wild" as his "master of the White House" gives assurances of support for South Korea. Song recently ordered South Korea's military to ready itself "immediately and sternly punish" provocative moves by North Korea.
"Trump spouted rubbish that if a war breaks out, it would be on the Korean Peninsula, and if thousands of people die, they would be only Koreans and Americans may sleep a sound sleep," KCNA wrote, before taking another shot at Song for "pinning hope on that mad guy."
The quote KCNA referred to may be a loose interpretation not of Trump's words but of Secretary of State Rex Tillerson's comments earlier this month, after a visit to the freshly threatened Guam. Questioned about Trump's "fire and fury" threat to Pyongyang, Tillerson said there was no imminent threat of large-scale war.
"Americans should sleep well at night," he said. "I have no concerns about this particular rhetoric over the last few days."