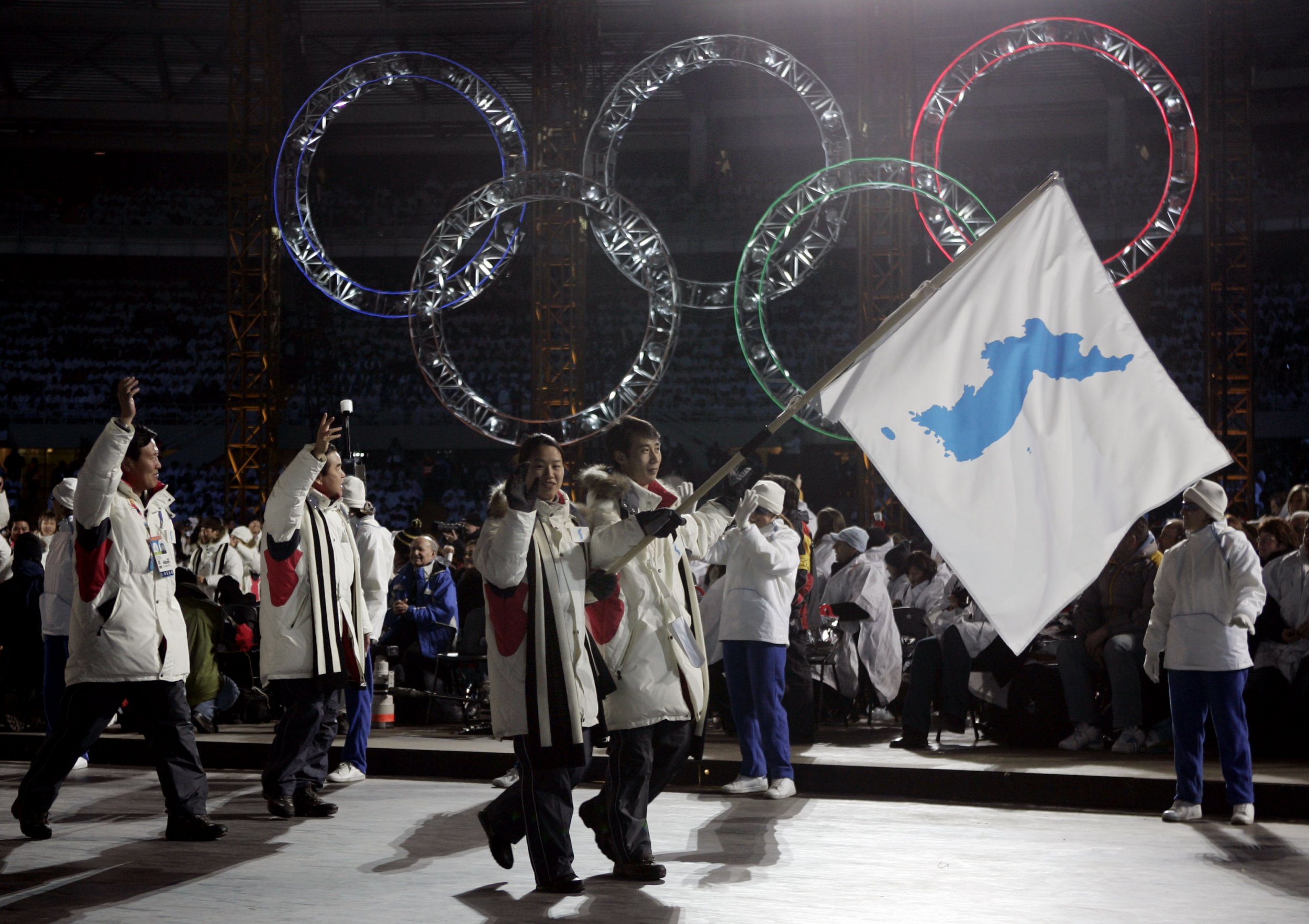 A former North Korean spy has warned against trusting the regime's eagerness to collaborate with South Korea at the Winter Olympic Games in Pyeongchang.
Kim Hyon Hui was one of two North Korean agents responsible for the 1987 bombing of the Korean Air flight 858 that killed all 115 people on board. That mission, she told NBC News, was ordered by Kim Jong Un's father Kim Jong Il with the goal of hurting South Korea ahead of the country hosting the 1988 Olympic Games in Seoul.
"When I was given the mission, my role was to disrupt the Seoul Olympics," she told the broadcaster, adding "North Korea thought that hosting the Olympics would permanently divide the Koreas ... and make South Korea more economically powerful than the North. So I was ordered to harm the 'South Korean puppets' by hitting the flight."
While the other agent killed himself to avoid capture, Kim was arrested in Bahrain and then put on trial in South Korea, where she was sentenced to death, but later pardoned and freed to live under protection, as CNN reported.
"As a living witness to North Korea's terror, I tell the truth and I am on the front line to prevent this kind of attack. Korea is still at war when it comes to ideology and thoughts," she told CNN.
Kim believes that the current North Korean dictator is seeking to use the sporting events to his own advantage. "North Korea is using the Olympics as a weapon," she told NBC News. "It's trying to escape the sanctions by holding hands with South Korea, trying to break free from international isolation."
Similar warnings have come from international experts and U.S. military officials, who believe North Korea's recent overture to the South is a facade for hidden motives, such as driving a wedge between Seoul and its allies, diminishing U.S. military presence and exercises in the peninsula and alleviating some financial restrictions in terms of financial aid.
"The North's bigger objective would also be to use the international platform to raise its profile," Duyeon Kim, visiting senior research fellow at the Korean Peninsula Future Forum think tank, told Newsweek earlier this month. "Kim Jong Un's North Korea is much more image-conscious than the North under his father. That image is to be perceived as a strong yet peace-loving nuclear power."
South Korean President Moon Jae-in has long supported talks with Pyongyang and has asked his countrymen to give the first inter-Korean dialogue in two years a chance to defuse tensions in the Peninsula, which escalated in recent years as North Korea accelerated the pace of its nuclear and missile development program. Moon believes that the talks and the Olympic games collaboration could serve as a stepping stone for denuclearization talks.
North Korea has promised to send 22 athletes to compete in the games as part of a bigger delegation including officials, a cheer squad and a 140-member orchestra. A North Korean delegation that came to the South to inspect venues for a performance was met by a small group of protesters Monday opposing North Korea's involvement in the Olympics.
The presidential office rejected the claims. "We don't understand why they label the Games as the 'Pyongyang Olympics,'" chief presidential spokesperson Park Su-hyun said in a televised statement quoted in the Associated Press. "The Pyeongchang Olympics is the Pyeonghwa (peace) Olympics," he added.
But according to the former North Korean spy, the spotlight on North Korea will be used for propaganda purposes before continuing to pursue its nuclear and missile program. "North Korea won't give up its nuclear weapons. They're its lifeline," she told NBC.