North Korea War Would Be 'Catastrophic,' and 'Worst in Most People's Lifetimes,' U.S. Defense Secretary Mattis Warns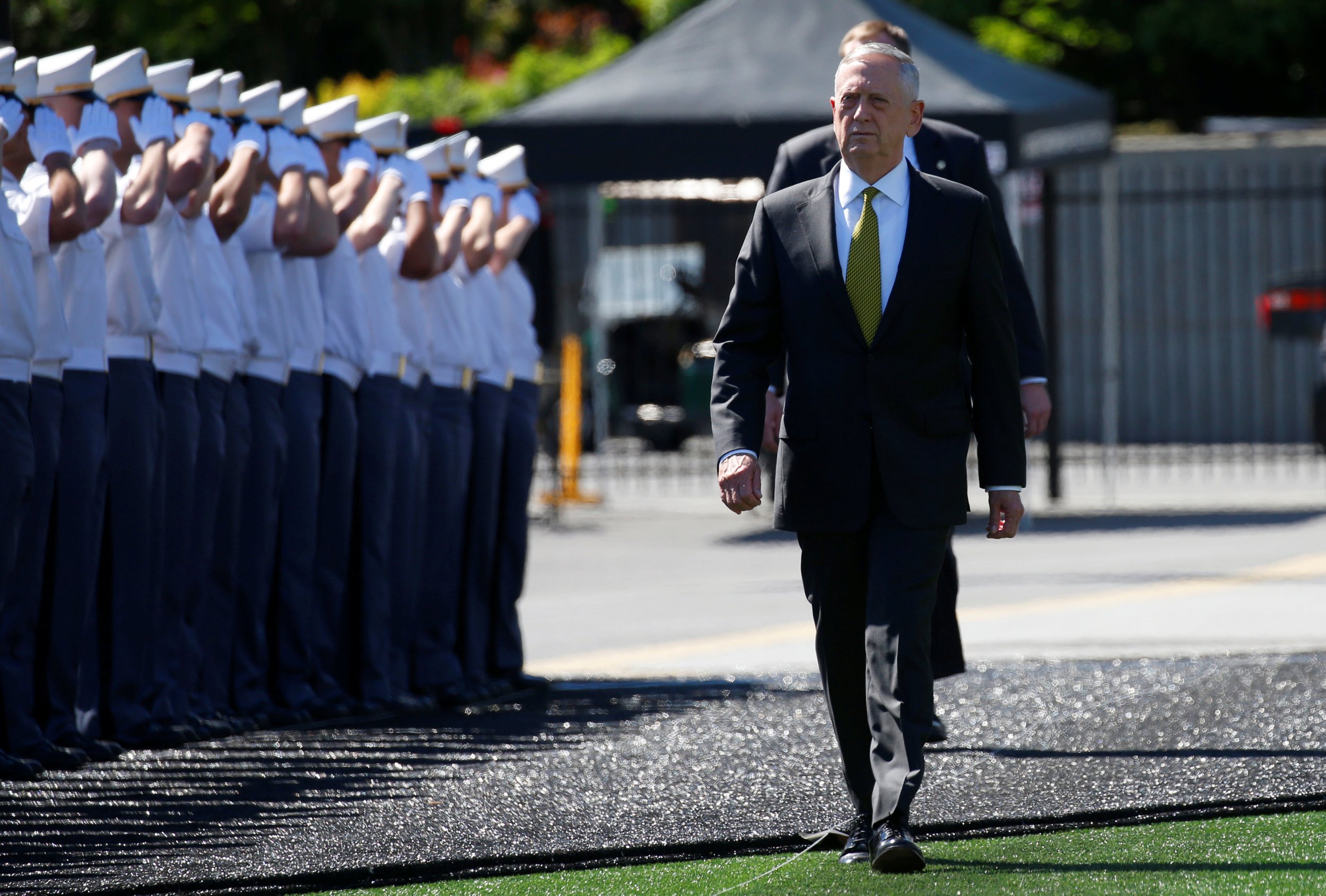 War with North Korea would be "catastrophic" and the "worst kind of fighting in most people's lifetimes," Secretary of Defense James Mattis said. Amid rising rhetoric and increasingly frequent missile tests from the isolationist North Korea, President Donald Trump has warned that a "major, major conflict" was a possibility.
Related: North Korea Could Soon Strike U.S. Homeland With Nuclear Weapon, Leading U.S. Intelligence Official Warns
Speaking to CBS' Face the Nation Sunday, Mattis detailed the repercussions if that scenario was to come to pass.
"A conflict in North Korea would be probably the worst kind of fighting in most people's lifetimes," he said in his first official interview as defense secretary. "The North Korean regime has hundreds of artillery cannons and rocket launchers within range of one of the most densely populated cities on Earth, the capital of North Korea.
He added: "This regime is a threat to the region, to Japan and South Korea and in the event of war they would bring danger to China and to Russia as well. But the bottom line is it would be a catastrophic war if this turns into a combat if we're not able to resolve this situation through diplomatic means."
North Korea, which claims its weapons testing is necessary self-defense against provocative actions and rhetoric in the region, conducted intermediate-range ballistic missile tests in successive weeks earlier this month. The first of which was described by experts as its most successful to date, with the country claiming it could carry a large nuclear warhead. Leader Kim Jong Un said it put the U.S. mainland within "sighting range."
Last week, a leading U.S. intelligence official warned that if left unchecked it was "inevitable" that North Korea would develop a nuclear weapon capable of striking the U.S. mainland.
"We always assume that with a testing program they get better with each test," Mattis said.
Already, he added, North Korea posed a "direct threat" to the U.S. and its neighbors.
"It is a direct threat to the United States," he said. "We don't have to wait until they have an intercontinental ballistic missile with a nuclear weapon on it to say that now it has manifested completely.
Mattis would not be drawn on a specific timeline or red line for the U.S. to take action.
"As far as that specific threat, I don't want to put a timeline on it," he said. "At this time, what we know, I'd prefer to keep silent about it because we may actually know some things the North Koreans don't even know."