North Korea's Elite Cyber Soldiers Hacked Top Secret Warship Blueprints, Seoul Lawmaker Says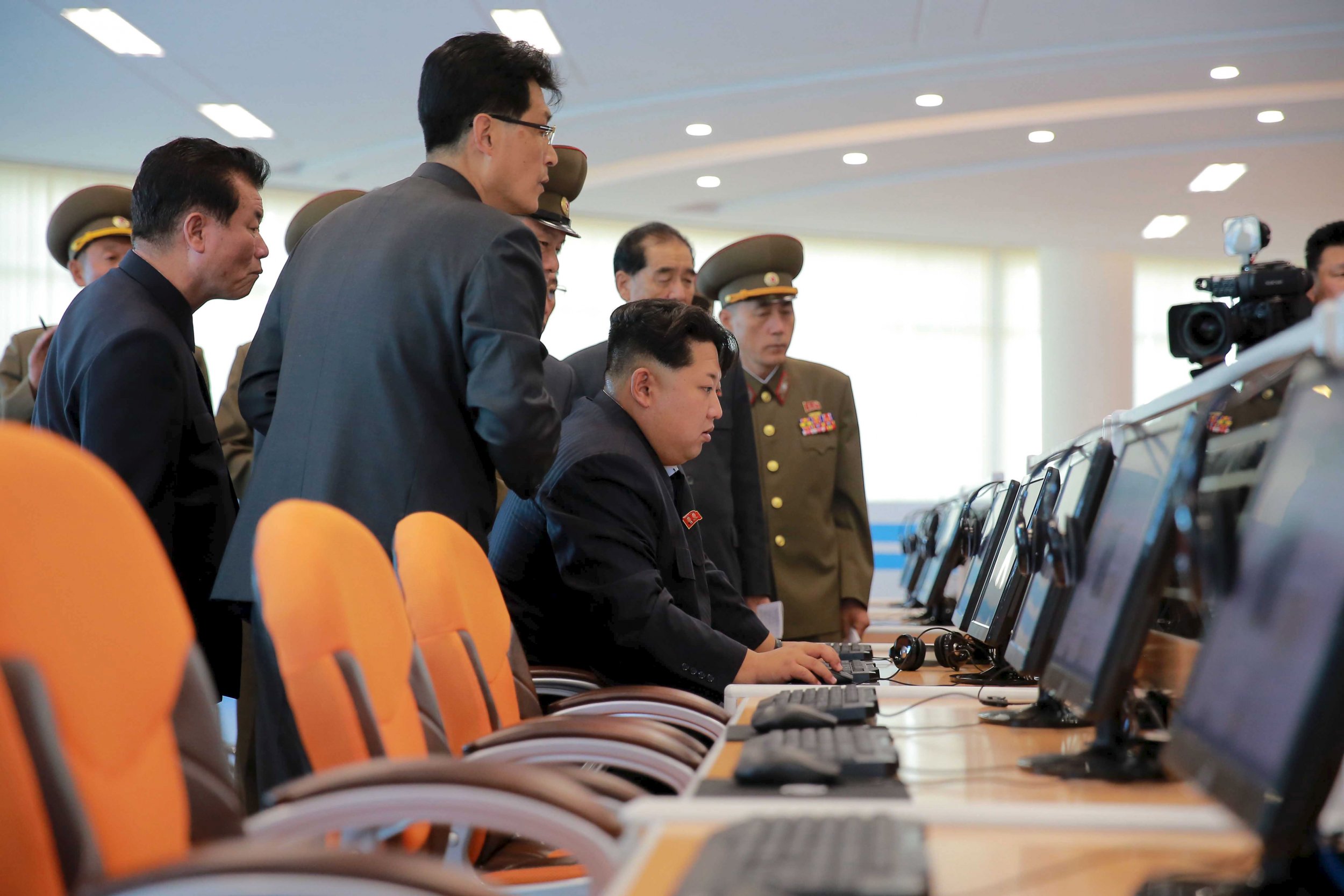 A South Korean lawmaker said North Korean hackers stole warship blueprints from the database of shipbuilding giant Daewoo Shipbuilding & Marine Engineering (DSME).
Opposition party politician Kyung Dae-soo said the hack occurred in April last year and that North Korea obtained around 40,000 documents, including 60 classified military files.
Kyung, who was briefed on a South Korean Ministry of Defense investigation into North Korean cybercrime, believes it is highly likely that blueprints for military vessels—including submarines and an Aegis-class warship—were among the stolen files.
"We are almost 100 percent certain that North Korean hackers were behind the hacking and stole the company's sensitive documents," he told Reuters.
Kyung said the method used by the hackers was similar to other attacks attributed to North Korea.
Earlier this month it emerged that North Korean hackers stole a cache of secret U.S.-South Korean military files, including plans to take down Pyongyang's leadership last September.
In 2016, South Korean authorities discovered a massive cyber attack targeting 160 South Korean firms and government agencies in which North Korean hackers accessed blueprints related to the wings of F-15 fighters among other defense-related material.
Pyongyang typically ignores or denies allegations of cybercrime but it is no secret that North Korea has trained a group of elite hackers. According to a recent report by cyber-security firm BAE Systems, the hackers have also targeted banks in Taiwan and Bangladesh.
British authorities said they were "as sure as possible" North Korea was behind the global Wannacry ransomware attack, which infected the country's public healthcare service provider NHS as well as 300,000 other computers in 150 countries in May, the BBC reported.
A spokesperson for the North's Korea-Europe Association strongly denied the British accusations:
"The moves of the UK government to doggedly associate the DPRK with the cyberattack cannot be interpreted in any other way than a wicked attempt to lure the international community into harboring greater mistrust of the DPRK," the spokesperson was quoted as saying in an article published Monday in the state-controlled news agency KCNA, referring to North Korea by its official name, the Democratic People's Republic of Korea (DPRK).