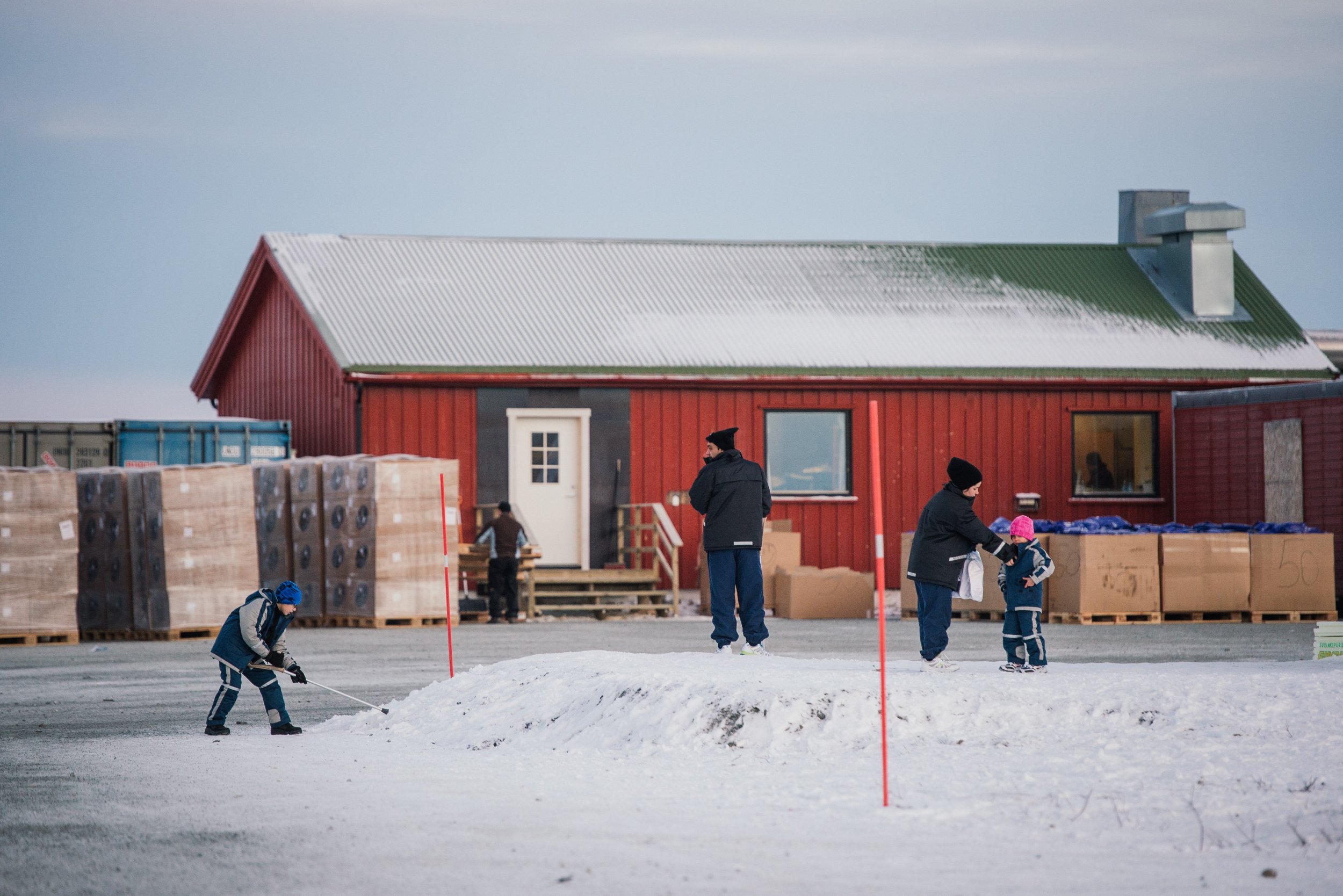 Around 30 asylum seekers, including children, taking refuge in Norway started a hunger strike on Monday, after Norwegian authorities transferred the group on Sunday evening, broadcaster NRK reports.
On January 14, reports emerged that Norwegian police agreed with Russian authorities to send asylum seekers who have had their asylum applications rejected back to Russia by bus. This, as well as far-right sentiment growing in Europe following the Cologne sex attacks on December 31, 2015, has raised fears that refugees will be sent back to Russia.
After authorities moved 70 people to an asylum center in the far northern county of Finnmark on Sunday, members of the group started a hunger strike in protest. One refugee from Jordan told NRK that he had been living in an asylum center in south Norway, in Harstad, until he was picked up and sent back to Finnmark on Saturday.
"When they picked us up, they said we would be interviewed by [state immigration agency] UDI but we haven't been," Haddad told NRK on Monday. "We haven't received any information."
The strike, which ended on Monday evening, included both women and children. Linn Herland Landro, a spokesperson for the group, confirmed in a statement that young children had taken part. "We have contact with people in the reception, who say that children are participating in the strike."
As winter started to set in October last year, Norway's Arctic frontier with Russia became a popular route for asylum seekers and refugees to enter Western Europe, The New York Times reported. Then on November 2, 2015, Norway's Directorate of Immigration launched a social media campaign to discourage Afghan refugees from entering the country through warning them about the consequences they could face.
The Norwegian Refugee Council, a non-governmental organization, criticized Norway's handling of asylum seekers. "This is another chapter in Norway's sad handling of the refugee crisis," Senior Adviser Pal Nesse says to Newsweek. "Sad because buses continue to arrive at asylum centers, accompanied by two police officers, ready to transport people back to Russia. We are concerned, as is the Head of the European Bureau at the UNHCR, because we don't know what will happen to them after."
"Norway has joined this race to the bottom, which we now see throughout Scandinavia," he adds.
According to Eurostat, 1,725 refugees applied for asylum in Norway in the second quarter of this year. Its neighbor Sweden received 7,625 applications.