Novak Djokovic Needs To Relocate His Mojo For The French Open, Sharpish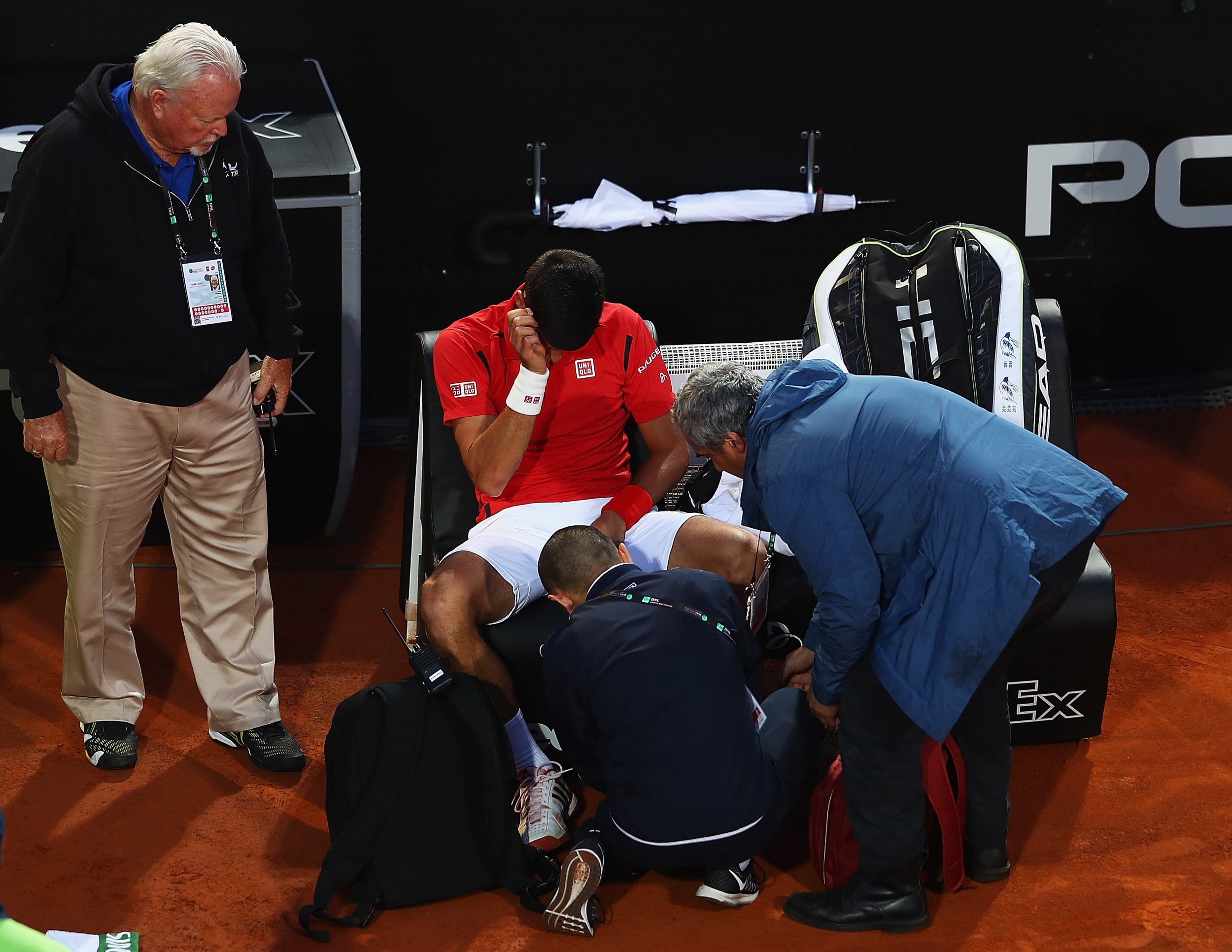 On the eve of a tournament he has never won, tennis' supreme ice man blew his lid in spectacular style.
Novak Djokovic lost to Andy Murray on Sunday in the final of the Italian Open—the first time he had ever been defeated by the Scot on a clay surface.
Big deal. Even future Greatest of All Times lose matches; it happens. No one, not even the apparently impregnable Djoker, is actually invincible.
But it was Djokovic's manner of defeat that may have left a few chinks of light for those seeking to deny him what looked, a few weeks ago, like near certain triumph at Roland Garros.
Djokovic, usually placid, a racketed terminator, allowed his frustrations to simmer and then boil through his immaculate busby haircut during the 6-3, 6-3 defeat to Murray in Rome.
He pleaded with Damian Steiner, the chair umpire, to clean up the clay as mizzle fell steadily over the Eternal City, asking for the game to be suspended until it was deemed safe to go on.
"I didn't ask him to postpone the match. I asked to have a little break where we would give a little time, maybe five more minutes, to people to arrange the court. The chair umpire knew that the forecast was good. There was not going to be any rain. I didn't see any reason why we couldn't stop," Djokovic said.
"We played on a very, very heavy court because it was raining for an hour and it was very muddy behind the baseline. In three games I literally could have twisted my ankle two or three times."
At 3-1 down in the first set, Djokovic bounced his racket off the clay and into the crowd, earning a warning from Steiner for racket abuse.
This has not been a happy week. Djokovic was bageled by Thomaz Bellucci, the middle-ranking Brazilian, and then pushed to his limit by Kei Nishikori in the semi-final on Saturday.
In that match against the Japanese, he also managed to smash his own ankle, drawing blood, in attempting to dislodge red dirt from his shoes.
It was that kind of a week. Djokovic does not have them often, but when he does, his rivals' ears must prick up. Suddenly, the French Open draw is wide open—in Paris, it's anyone's game.