Novak Djokovic: Andy Murray Is Wrong, Tennis Is a Clean Sport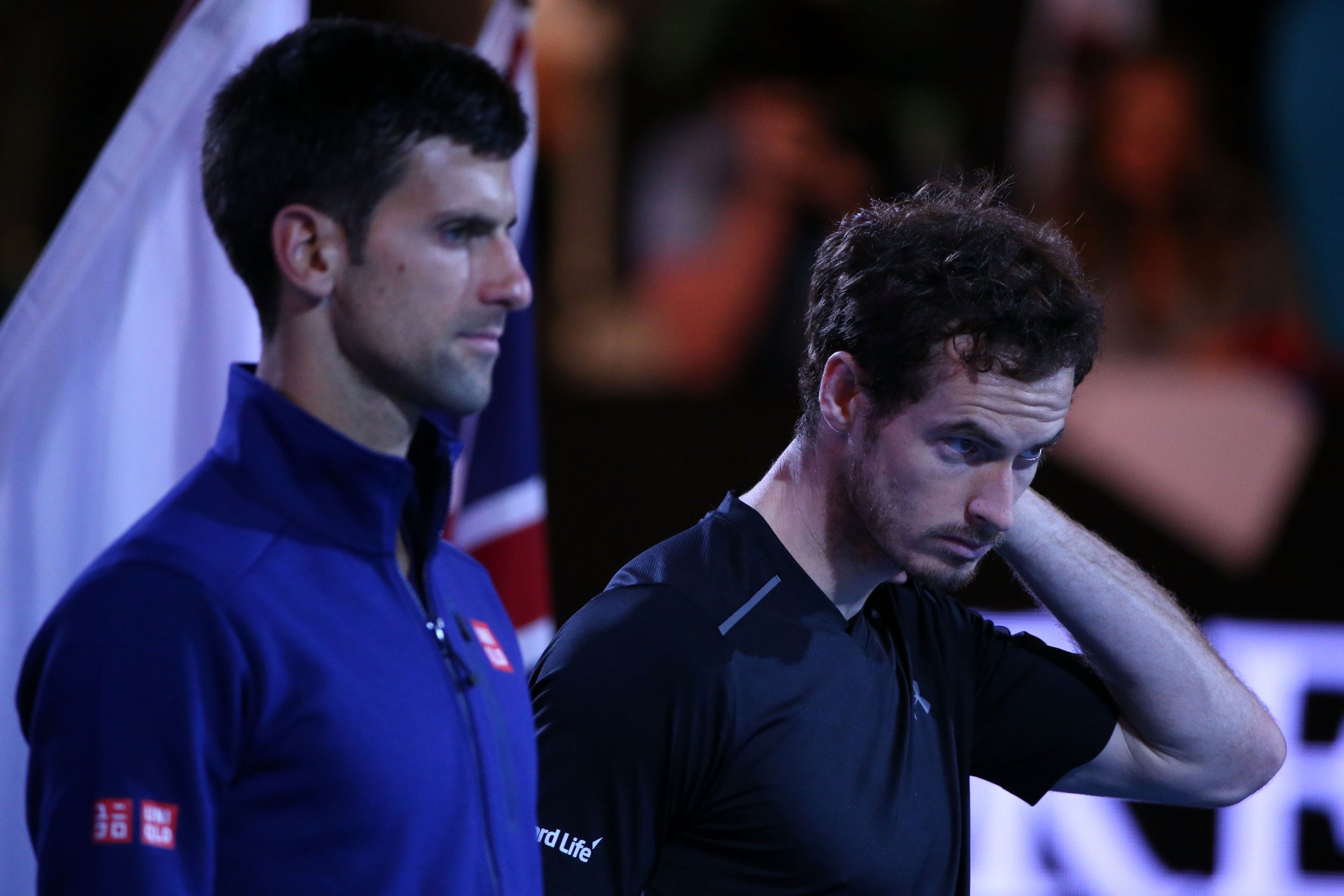 "Tennis is clean." That was the message from Novak Djokovic at the Laureus World Sports Awards on Monday evening.
Djokovic, the world's No. 1 male tennis professional, was named Laureus Sportsman of the Year for the second year in a row.
That the award came the day after Boris Becker, Djokovic's coach, offered an angry response to doping claims against tennis made by Andy Murray, Djokovic's nearest rival, was an unhappy coincidence for the Serb.
"As long as we don't have proof that the game is not clean, then it is clean. I've read what he [Murray] said, I have a great relationship with Andy, I've spoken to him, he didn't mean specific individuals."
Murray had told The Mail on Sunday that he had, in the past, doubted some of the performances of players he had come up against.
The only name he gave was that of Wayne Odesnik, the polarizing, hugely controversial former American tennis professional who was banned for two years in 2010 for attempting to import human growth hormone (HGH) into Australia prior to the Brisbane International tournament.
Murray practiced with Odesnik six years ago prior to the Australian Open, and told the Mail that he was struck by Odesnik's "huge" upper body.
Becker responded to those comments on Monday, stating that Murray was "totally out of order" to insinuate that tennis has a doping problem outside of isolated individuals.
"We have random drug testing and unless it's proven, they are 100 percent innocent,' Becker told the Daily Mail. "So to throw in a curve ball and assume something because somebody has won a Grand Slam or is fitter I think is totally out of order.
"It's a very dangerous subject. I can only repeat that tennis is clean. I believe 100 percent Andy is clean," Becker added. "Roger is clean, Rafa [Nadal] is clean, Stan [Wawrinka] is clean, all these guys are clean."
Tennis has had a fractious year, however, beneath the calm portrayed by Djokovic and Becker.
Nadal has had to threaten to sue a French politician, Roselyne Bachelot, who alleged in March, without offering proof, that the world No. 5's long injury layoff in 2012 and 2013 was down to a silent doping ban.
There is no suggestion, or evidence, that Nadal, from Spain, has ever used performance-enhancing substances and he strongly denies those allegations.
In March, of course, Maria Sharapova, the world's most marketable, if not its best, female tennis player, admitted to having failed a drugs test at the Australian Open in January for meldonium, the anti-ischemic angina drug that has so far been responsible for at least 172 confirmed positive tests.
WADA banned meldonium on January 1, but has been forced into a bending of its recommendations due to a lack of scientific consensus as to how long the drug remains in the body for prior to excretion.