Fresh Vaccine Scrutiny Awaits Novak Djokovic on These ATP Tour Dates
Men's tennis' world No.1, Novak Djokovic is set to return to the tennis court at the upcoming Dubai Tennis Championship, which begins next week.
The tournament will be the Serb's first since his Australian visa refusal last month left him barred from playing the Australian Open—one of just four Grand Slam trophies on offer.
Following the fiasco, questions arose about Djokovic's likelihood of featuring in other upcoming events on this year's calendar.
However, the 34-year-old will be allowed to play in Dubai next week as there are no entry requirements for unvaccinated people in the United Arab Emirates.
The Serb is one of only three known unvaccinated players in the ATP top 100.
His participation in upcoming major tournaments is not guaranteed.
In order to assess the likelihood of Djokovic becoming a regular fixture in this year's tennis calendar, Newsweek had a look at the restrictions at the countries hosting tournaments the Serb has come to be expected at.
Djokovic's representatives and the ATP have been contacted for comment.
BNP Paribas Open
The first prominent tournament held on U.S. soil this season is the BNP Paribas Open at Indian Wells in California, taking place March 7 to 20.
Djokovic has previously named the tournament his "favorite place to go," and Indian Wells has not imposed a vaccine mandate for players who wish to compete.
At time of writing, however, unvaccinated non-citizens are not allowed to travel to the U.S according to national restrictions.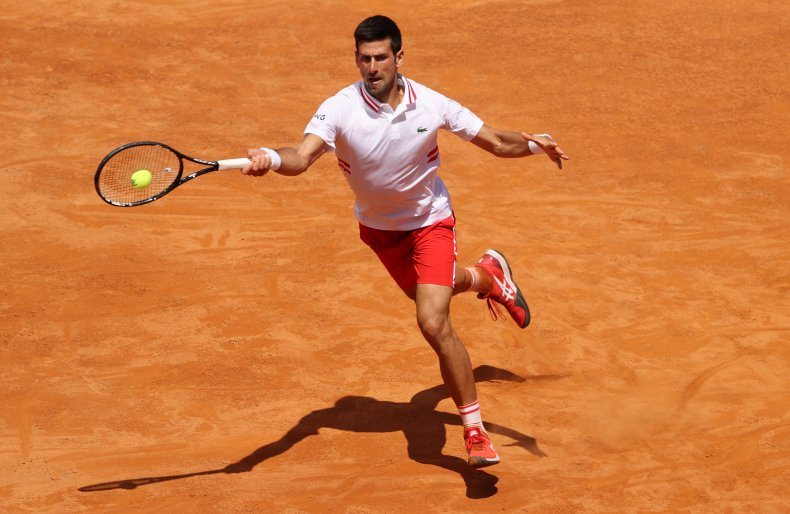 "Limited exceptions" can currently be given to travelers who can provide certified "medical contraindications" for not being vaccinated, according the CDC.
Exemptions can also be granted to "persons whose entry would be in the national interest, as determined by the Secretary of State, Secretary of Transportation, or Secretary of Homeland Security."
Miami Open
The Miami Open is scheduled from March 21 to April 3.
Event organizers previously told Newsweek they "anticipate" Djokovic will compete this year, though his presence has not been confirmed.
As with the BNP Paribas Open, his main obstacle is guaranteeing he can legally enter the U.S. in order to play.
Tournament director James Blake told the Miami Herald last month: "We'd love to have him, he's one of the greatest champions we've ever had in the sport. It's a matter of him figuring out how to navigate this time, the protocols, what's safe, what isn't safe?"
Djokovic has won the Miami Open six times, and the tournament was the first major trophy the Serb won, aged just 19 in 2007.
Monte Carlo Masters
The Monte Carlo Masters, which Djokovic has won twice, runs from April 9 to April 17 this year.
Organizers last season allowed vaccinated players to forgo quarantine requirements.
It is unclear whether any similar measures are in place for this year. According to Reuters, organizers are awaiting clarification on guidelines from the French authorities.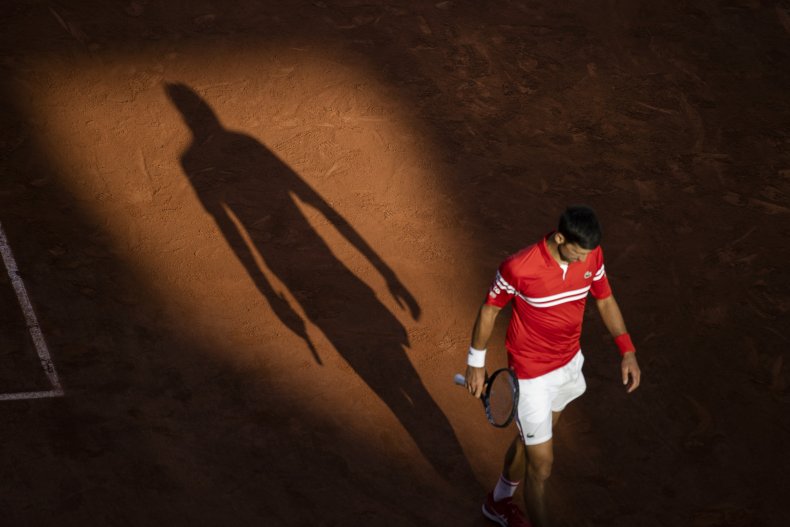 Mutua Madrid Open
Mutua Madrid Open, starting on May 1, is the next event that Djokovic would traditionally make an appearance at.
Unsurprisingly, the world no.1's unvaccinated status is set to complicate his appearance at the tournament, which he has won three times.
Speaking in January, the Spanish Prime Minister Pedro Sánchez warned the Serb that he would have to comply with national coronavirus measures if he desired to play.
"Any sportsperson who wishes to compete in our country must comply with the health rules of Spain," Sánchez said.
Entry into Spain is contingent on proof of full vaccination; otherwise travelers must provide a recovery certificate or a negative PCR test on arrival.
Rome Open
A similar situation awaits Djokovic in Italy, where the Rome Open is scheduled to begin on May 8.
Speaking to the Italian radio station Radio Anch'io Sport last month, tournament organizer Sergio Palmieri said: "It's up to him. If he were to sign up and be compliant with all the rules we will have no problems to accept him and no reason not to do so."
Italy is currently demanding proof of full vaccination in order to enter the country freely, though those who have not had the jab can alternatively provide proof of recent recovery from COVID-19 and present a negative test taken 48 hours before traveling.
Unvaccinated travelers entering without the adequate proof will have to quarantine for five days and test themselves at the start and end of their quarantine.
There are exemptions in place for sports competitions. According to national regulations, players "meeting specific conditions" would be allowed to enter Italy, though would need to provide proof of a negative PCR test.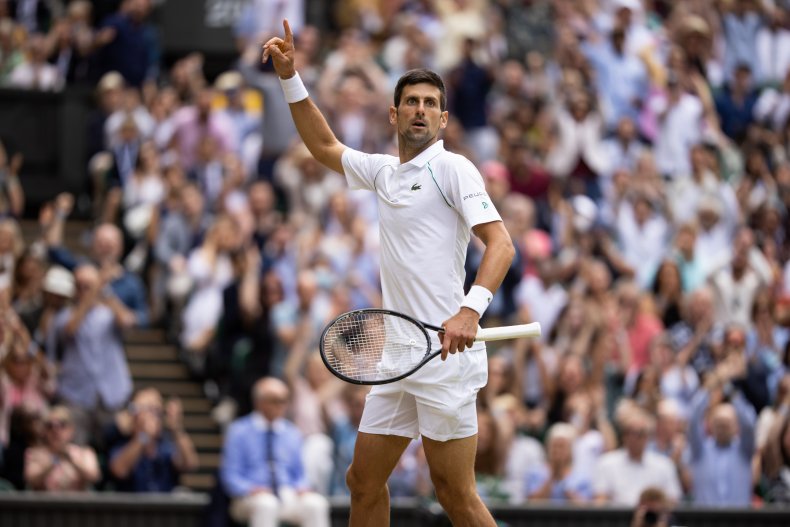 Roland Garros
Djokovic is the reigning champion of this Grand Slam, but will he get to defend his title?
A new law set to come into effect on February 15 could jeopardize Djokovic's chances of returning to the clay courts of Paris. Roland Garros is due to start on May 22.
The new regulation will introduce recovery certificates which will only be valid from four to six months, according to EU travel website Schengen Visa Info.
The short window does not provide the Serb much hope. He told Australian officials he tested positive in mid-December; however, the player faces more questions about the timing of his test after revelations the serial number on his test appears out of sequence
In a statement, the French Sports Ministry, said: "As far as Roland Garros is concerned, it's in May. The situation may change between now and then and we hope it'll be more favorable. So we'll see but clearly there's no exemption."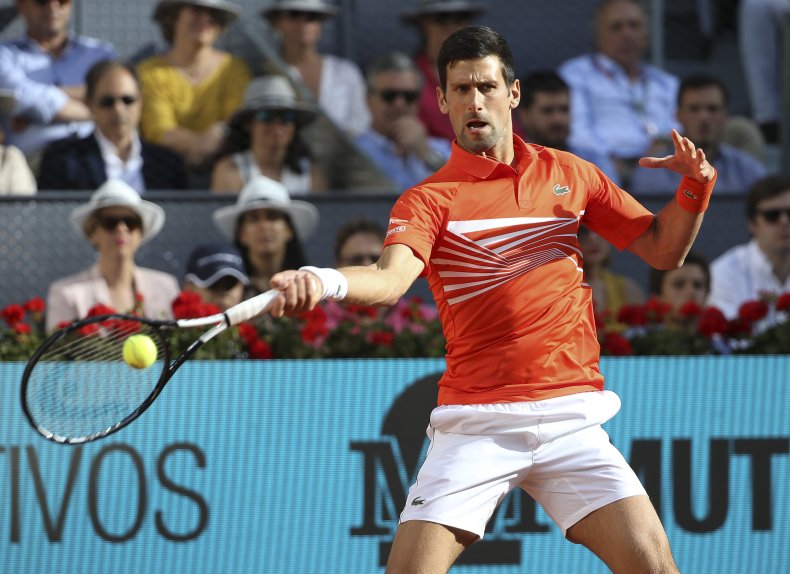 Wimbledon
The grass is possibly looking greener for Djokovic in Wimbledon.
The United Kingdom recently relaxed its entry requirements, providing a chance for the reigning and six-time champion to compete.
From February 11, unvaccinated travelers will only need to take a pre-departure test and take a PCR test on or before their second day of arrival in the UK, as well as completing the regular passenger locator form.
A quarantine will no longer be necessary, unless they test positive on their PCR test.
Djokovic is currently the reigning and six-time Wimbledon champion, and has won the Grand Slam six times.
Wimbledon organizers have yet to reveal whether or not a vaccination mandate will be in place for players at the tournament, though competitors were not required to show proof of vaccination at last year's edition.
This year's tournament will be held from June 27 to July 10.
It is likely that Wimbledon's entry requirements will be dictated by the national coronavirus restrictions and protocols.