Tennis star Novak Djokovic is due to return to the courts next month after enrolling to participate in the Dubai Duty Free Tennis Championships.
Djokovic's appearance in Dubai will be his first since his visa fiasco and consequent deportation from Australia earlier this month ahead of the Australian Open.
Despite his unvaccinated status, the world number one was initially granted an exemption to feature in the Australian open, but Australian authorities overruled the decision and his visa was revoked.
A two-week legal battle ensued, which Djokovic emerged from defeated as Immigration Minister Alex Hawke upheld the decision and ordered the Serb to leave the country.
The 34-year-old tennis star has not spoken publicly since his barring from the Australian Open, but was recently seen on a trip to Montenegro.
COVID restrictions are not so stringent in the United Arab Emirates, where officials boast one of the world's highest vaccination rates.
Players are not required to be vaccinated in order to participate in the Dubai Open, which starts on February 21.
The Serb's participation in the Dubai Open was reportedly first leaked by tennis journalists on Twitter on January 25, but has since been confirmed by the event organizers.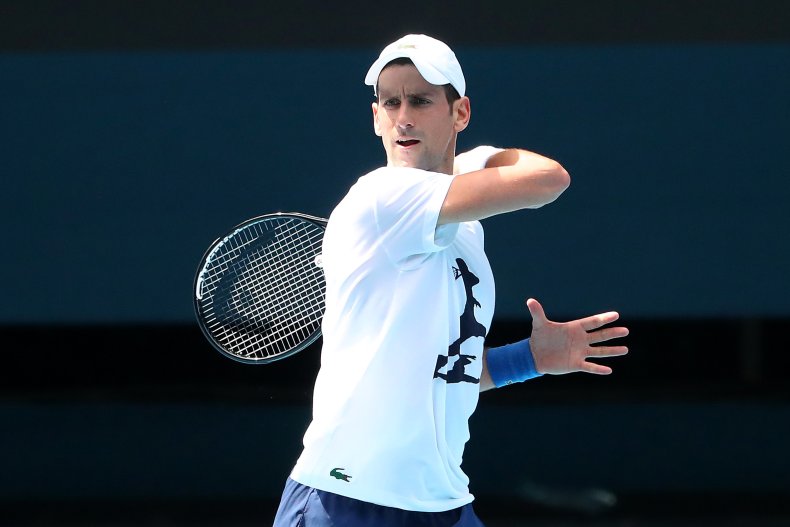 Colm McLoughlin, executive vice vhairman and CEO of Dubai Duty Free, said: "We are delighted to see Novak back in Dubai for the twelfth time when he will be seeking his sixth title and we wish him the best of luck."
Djokovic has participated in the tournament a number of times in the past, winning it five times. His most recent victory at the Dubai Open came in 2020, when he defeated Stefanos Tsitsipas in the final.
Djokovic's unvaccinated status has delivered a blow to his possibilities of participating in additional major tournaments on the tennis calendar.
He is currently chasing a record-breaking 21st Grand Slam title—he currently shares the record for most with Rafael Nadal and Roger Federer, each with 20 to their name.
Despite enrolling to play in Dubai, Djokovic's former coach Boris Becker said in his Daily Mail column on Sunday that the Serb could be "weighing up" his options over his potential exclusion from tournaments, such as the upcoming Indian Wells Masters and the Miami Open.
Djokovic is known to own a home in the Florida city.
Following his deportation from Australia, the French government ruled that all athletes must be vaccinated in order to compete in the French Open, further complicating Djokovic's participation in future tournaments.
However, French law allows anyone who can prove they tested positive in the six months prior to entry is exempt from having to produce a vaccination certificate, suggesting Djokovic may have a chance at gracing the courts at Roland Garros in May.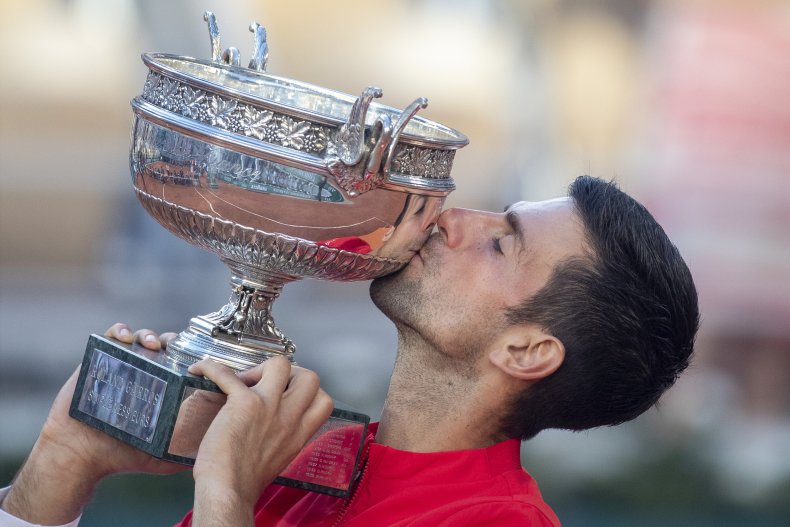 Uncommon Knowledge
Newsweek is committed to challenging conventional wisdom and finding connections in the search for common ground.
Newsweek is committed to challenging conventional wisdom and finding connections in the search for common ground.