NRA Seeking More Guns Even as It Gives Up on Bump Stocks After Las Vegas Shooting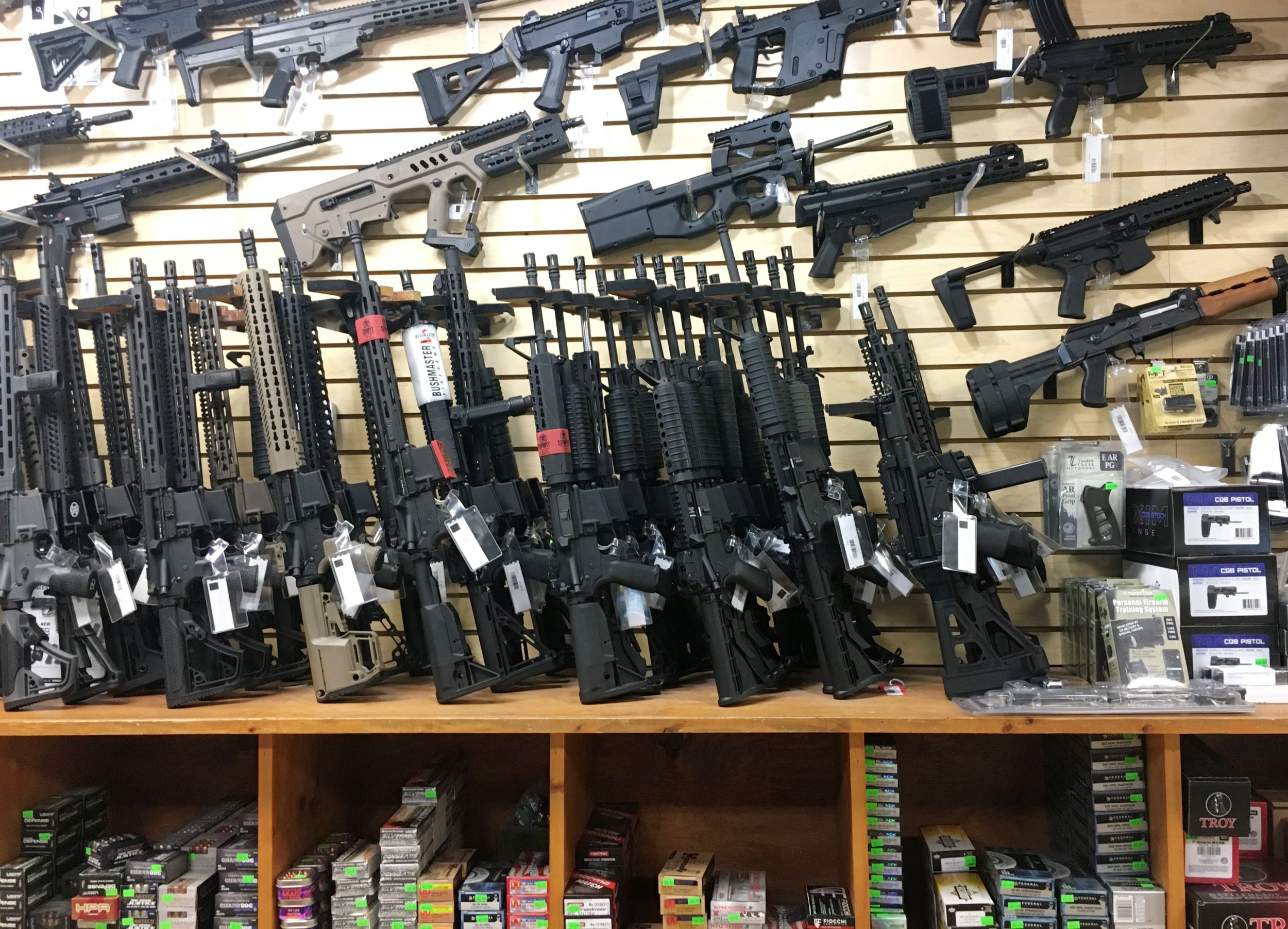 Surprising or strategic?
The National Rifle Association (NRA) now says it will support "additional regulations" on bump stocks, the device that may have allowed Las Vegas shooter Stephen Paddock to kill much faster, but the gun lobby wants something in return—more guns.
"The NRA believes that devices designed to allow semiautomatic rifles to function like fully automatic rifles should be subject to additional regulations," the group said in a statement—a rare pullback that reflects public outcry in the wake of Paddock's attack.
But the last line of the NRA statement revealed a continued support for the group's broader goal: fewer restrictions on gun ownership and use.
"In an increasingly dangerous world, the NRA remains focused on our mission: strengthening Americans' Second Amendment freedom to defend themselves, their families and their communities," said the statement, which then called on Congress to pass a bill that would force states to recognize concealed-carry permits issued by others states, even if the state itself does not issue concealed-carry permits.
Such National Right-to-Carry reciprocity, as it is known, "will allow law-abiding Americans to defend themselves and their families from acts of violence," the NRA added.
Many states and cities have different restrictions on gun carry, some more strict and others more lax. Some states require applicants to show a specific need for a firearm, according to The Trace. Eleven states allow citizens to carry guns without a permit.
Some gun control supporters were pleased by the NRA support for regulations on bump stocks but were cautious about the mixed message.
"It's progress. I never thought I'd see the day where the NRA supports any commonsense gun control," said Representative Adam Schiff, the Democrat from California who introduced a bill on Thursday that would allow gun violence victims to sue firearms manufacturers. "Defending the sale of these devices was a bridge too far even for the NRA."
He continued: "Nonetheless, the NRA would move one step forward by regulating bump stocks while simultaneously moving the country several steps back with an unrelated bill to undermine state concealed carry regulations."
Bump-stock sales have soared after the Sunday shooting on the Las Vegas Strip, which left 58 dead and hundreds of others injured. The device attaches to a semiautomatic rifle and allows faster fire and more accurately.
In the same statement, the NRA blamed the Obama administration for allowing the sale of bump stocks when it could have banned them. The organization doesn't even allow the devices on its own firing range, according to Politico.
The right-wing media and President Donald Trump's counselor Kellyanne Conway had criticized Obama earlier in the day on CNN for supposedly being lax on bump stocks.
"It was President Obama's...Bureau of Alcohol, Tobacco and Firearms in 2010 that decided not to regulate this device," said Conway, whose boss was endorsed by the National Rifle Association and has rolled back some gun regulations since taking office in January. "That should be part of the conversation and part of the facts that you put before your viewers."
The NRA support for bump-stock regulations is a signal to Congress that it would not risk loss of support from the group if it moves forward. The NRA has donated more than $3.5 million to current members of Congress since 1998, according to The Washington Post.