Nurse-Turned-Teacher Told to Repay $33,000 of Salary to School District
Days after an Alabama school district employee received a letter demanding that she pay back tens of thousands of dollars due to a financial snafu, another employee is being requested to do the same thing.
On Friday it was reported that Christie Payne, a child nutrition manager at Verbena High School in Chilton County, Alabama, received a letter saying that the district had overpaid her for about a six-year period, dating back to the 2016-17 school year.
She owes $23,465.40 due to what has been called a previously unnoticed payroll error. Payne's payment options included one lump sum, $3,910.90 a year for six years, or $325.91 a month for 72 months.
Then, on Monday, a nurse-turned-teacher named Shellie Smith received a similar correspondence saying that she was overpaid and owes approximately $33,000.
Tracy LeSieur, a UniServ director who represents Chilton County members part of the Alabama Education Association, confirmed to Newsweek that Smith is the second such Chilton County School District employee to reach out to the state's largest education association.
She said that the legal process has begun with both Payne and Smith, with Payne already being assigned an attorney while Smith's will be assigned soon. The school district's attempt to recoup money from Smith dates back to the 2018-19 school year when Smith officially left the nursing profession and became an educator.
"[The Chilton County School District is] working with our attorneys as part of their membership," LeSieur said. "Our members get this free service of liability. They have reached out to our attorneys."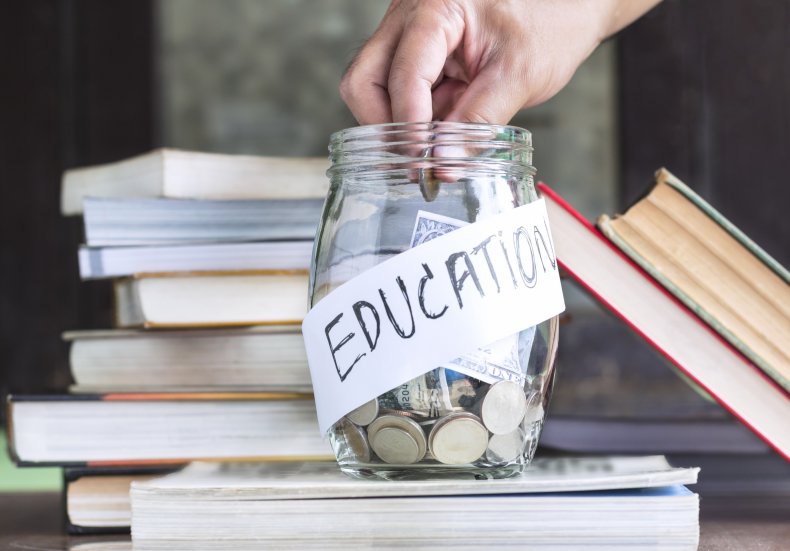 She said the state of Alabama has two levels of educational employees. One level is deemed as "certified" members, which includes teachers, administrators and superintendents. A "classified" level refers to custodians, paraprofessionals, bus drivers, maintenance workers, etc.
Smith's repayment total is higher than Payne's due to being a certified teacher and possessing a higher salary.
In the case of Payne, per the letter obtained by WBRC addressed to her on April 12 and signed by Chilton County Superintendent Jason Griffin, she "should have started at step 0 of the manager schedule but was given years of experience as an assistant."
LeSieur told Newsweek that classified employees do not have a state matrix, adding that salaries are usually based on where employees live. She said the AEA is currently getting a hold of personnel files and examining signed paperwork.
"When [Smith] went wherever on the nurse salary schedule, instead of starting over at step 0...she was given some years of experience," LeSieur said, referring to a potential discrepancy between her nursing salary and when she became an educator.
Griffin and the Chilton County School Board of Education released a statement commenting on the employees and the money requested by the district.
"We cannot comment on specific personnel matters," the statement read. "The Chilton County Board of Education recently discovered several overpayments. These overpayments date back several years, and were initiated prior to the tenure of the current finance department, superintendent and board.
"Under Board policy and the law, board officials are required to recoup any overpayments. We are mindful of the financial impact that this matter can have on our employees, and we are working to balance that impact with our obligation to recover the funds."
Newsweek reached out to AEA legal counsel, inquiring whether the school district is able to retroactively demand portions of salaries back years later. The AEA was also asked if a statute of limitations exists in cases such as these, or whether the school district is at all culpable for its own lack of oversight.
"Until we receive and review the Chilton County Board of Education's documentation, we won't be in a position to comment on any potential legal issues," AEA Staff Attorney John Thomas told Newsweek.
When asked if more employees could potentially be forced to address overpayments, LeSieur said that is a possibility. She said only Payne and Smith have reached out to the AEA thus far regarding this issue, while non-AEA members are legally "kind of on their own."