NY Candidate Leaves GOP, Ends Campaign Over Party's Stances on Trump, NRA
Joel Giambra, a Republican state Senate candidate in New York, blasted the "current form" of the GOP as he announced he is leaving the party and ending his campaign for office.
On Twitter Wednesday morning, Giambra mentioned a whole host of issues for his decision to exit the GOP, including the party's attitudes toward the National Rifle Association, former President Donald Trump and "extreme thinkers who are unwilling to accept different points of view."
"I cannot stand with party leaders who double down in their support of the NRA after yet another mass shooting; who applaud the decision to take away a woman's right to choose & who encourage the elimination of LGBTQ rights; & who still believe that Donald Trump is their president," he posted on Twitter.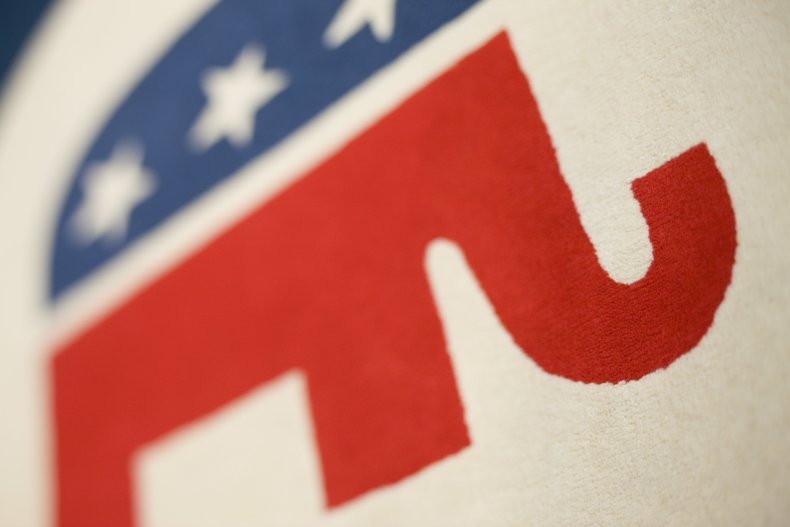 Giambra added that he "can no longer represent a party whose priorities I do not authentically support" and "stand with party leaders whose strategies I do not respect."
Giambra told Newsweek that he is not looking to take away anyone's right to own a firearm but accused Republicans of refusing to "speak up and make any changes in the face of hate crimes and mass shootings that are killing our children."
On Monday, Robert Crimo III, 22, opened fire during a July 4 parade in a Chicago suburb killing seven and injuring dozens of others. Crimo has been charged with seven counts of first-degree murder and is expected to be charged with "many" other crimes.
Most people, Giambra told Newsweek, "are much more middle-of-the-road" when it comes to gun control. He added people "are angry that our children and families are being destroyed by gun violence, and that their right to their own bodies is taken away."
Giambra also criticized both parties, saying they are "so polarized and are more concerned with talking loudly, raising money, and making headlines than they are with anything else." Both parties, he told Newsweek, twist words and arguments to "fit their tightly controlled narratives."
He went on to say that he has spent time "behind the curtain and I don't like what I see."
In a follow-up tweet, Giambra slammed the Empire State's GOP nominee for governor, Lee Zeldin.
"As an independent thinker who has always pushed against the status quo, it would be hypocritical of me to run on a ticket in November with the Republican nominee for Governor—who has said he would hire a pro-life health commissioner and would solicit an endorsement from Donald Trump," he wrote on Twitter.
In response to Giambra's departure from the GOP, New York Governor Kathy Hochul's campaign highlighted the timing of the move and also hit Zeldin for "his right-wing agenda," in a statement to Newsweek.
"One week out from his nomination, Lee Zeldin's own party is already abandoning him and his right-wing agenda," said Hochul Campaign Spokeswoman Jen Goodman. "In the months to come, New Yorkers from both parties will continue to reject Zeldin's dangerous vision to bring more guns to our state, take away abortion rights, and drag New York backward."
Newsweek reached out to the NRA and a representative for Trump for comment.
Updated 07/06/2022, 2:52 p.m. ET: This story has been updated with comments from Hochul Campaign Spokeswoman Jen Goodman.