Robert Crimo's Last Discord Post Was Politician's Live TV Suicide
The man whom authorities say is a person of interest in connection with the July Fourth parade shooting in Highland Park, Illinois, posted to his Discord channel in March a photo of a politician who fatally shot himself on live TV.
The photo was the last posting Robert Crimo, 22, made before going silent for months on the platform. Monday's shooting left six people dead and more than 30 others injured. Since police announced that Crimo is a person of interest, several disturbing posts he allegedly made on various social media platforms have emerged.
On his Discord server, Crimo would allegedly post nihilistic political memes, including one featuring a picture of R. Budd Dwyer, Pennsylvania's state treasurer, who fatally shot himself during a 1987 press conference, according to NBC News.
The photo was allegedly captioned: "I wish politicians still gave speeches like this."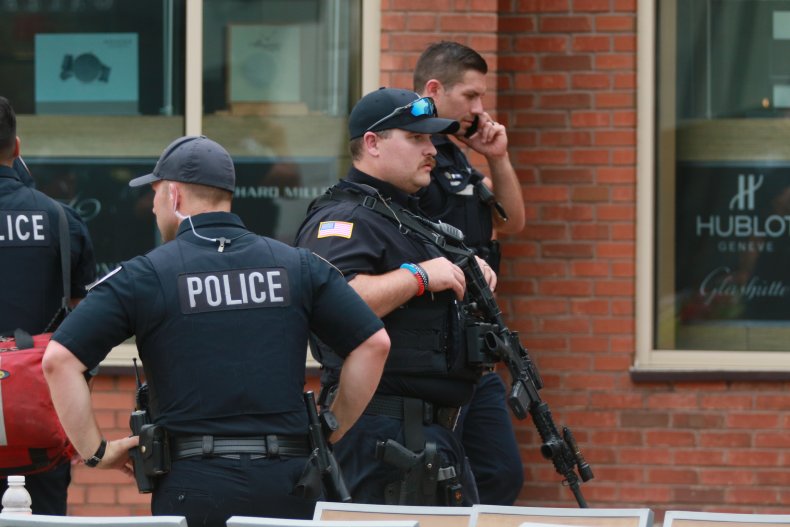 Another post allegedly featured a selfie of Crimo alongside a caption that read: "Cursed image screenshot and send to everyone or commit not alive anymore," NBC reported.
According to NBC News, 4chan trolls invaded the Discord sever following the shooting to post memes about the mass shooting, but it was shut down by 6 p.m. after authorities named Crimo a person of interest.
Authorities have not yet announced any charges against Crimo in connection with the shooting in Highland Park, a suburb 25 miles north of Chicago. Authorities arrested him following a brief pursuit at about 6:30 p.m. after a North Chicago police officer spotted him.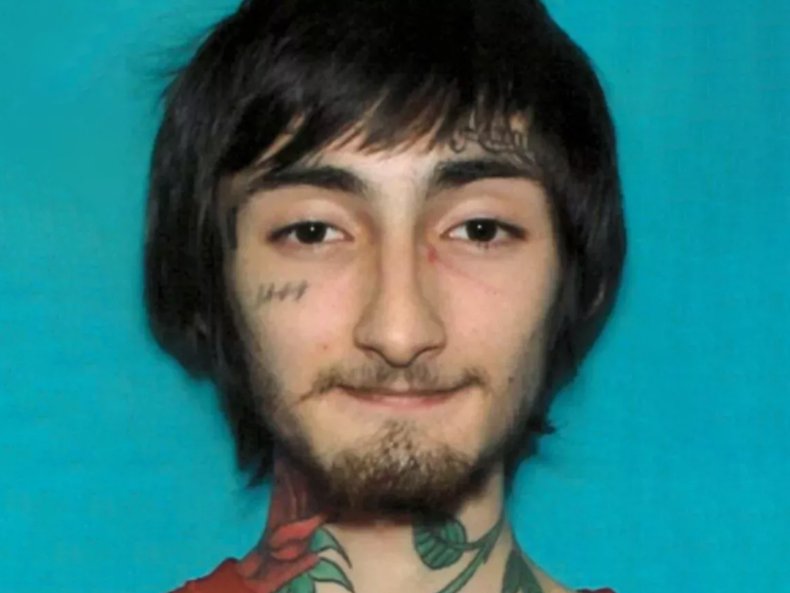 Other social media posts from Crimo have emerged following the shooting, NBC reported.
Crimo performed as a rapper named "Awake the Rapper," and some of his videos allegedly featured depictions of mass murder. One music video showed him in the aftermath of a school shooting, while Crimo draped in an American flag. YouTube has removed his videos since the shooting, NBC reported.
Another post allegedly showed a drawn image of a person lying in a puddle of blood following a confrontation with police.
Other Independence Day celebrations in Skokie and Evanston were canceled in the wake of the shooting, and Highland Park residents were advised to shelter in place as authorities searched for Crimo. The July Fourth shooting shocked the country, which has seen several deadly mass shootings recently, including those in Uvalde, Texas, and Buffalo, New York.
President Joe Biden, who recently signed a bipartisan gun safety bill, said he was "shocked by the senseless gun violence."
"I recently signed the first major bipartisan gun reform legislation in almost thirty years into law, which includes actions that will save lives," he said in a statement. "But there is much more work to do, and I'm not going to give up fighting the epidemic of gun violence."
Shootings on the Fourth of July also occurred in Minneapolis and Philadelphia.
If you have thoughts of suicide, confidential help is available for free at the National Suicide Prevention Lifeline. Call 1-800-273-8255. The line is available 24 hours every day.