NYC Attack: How ISIS Teaches Fighters Across the World to Make Bombs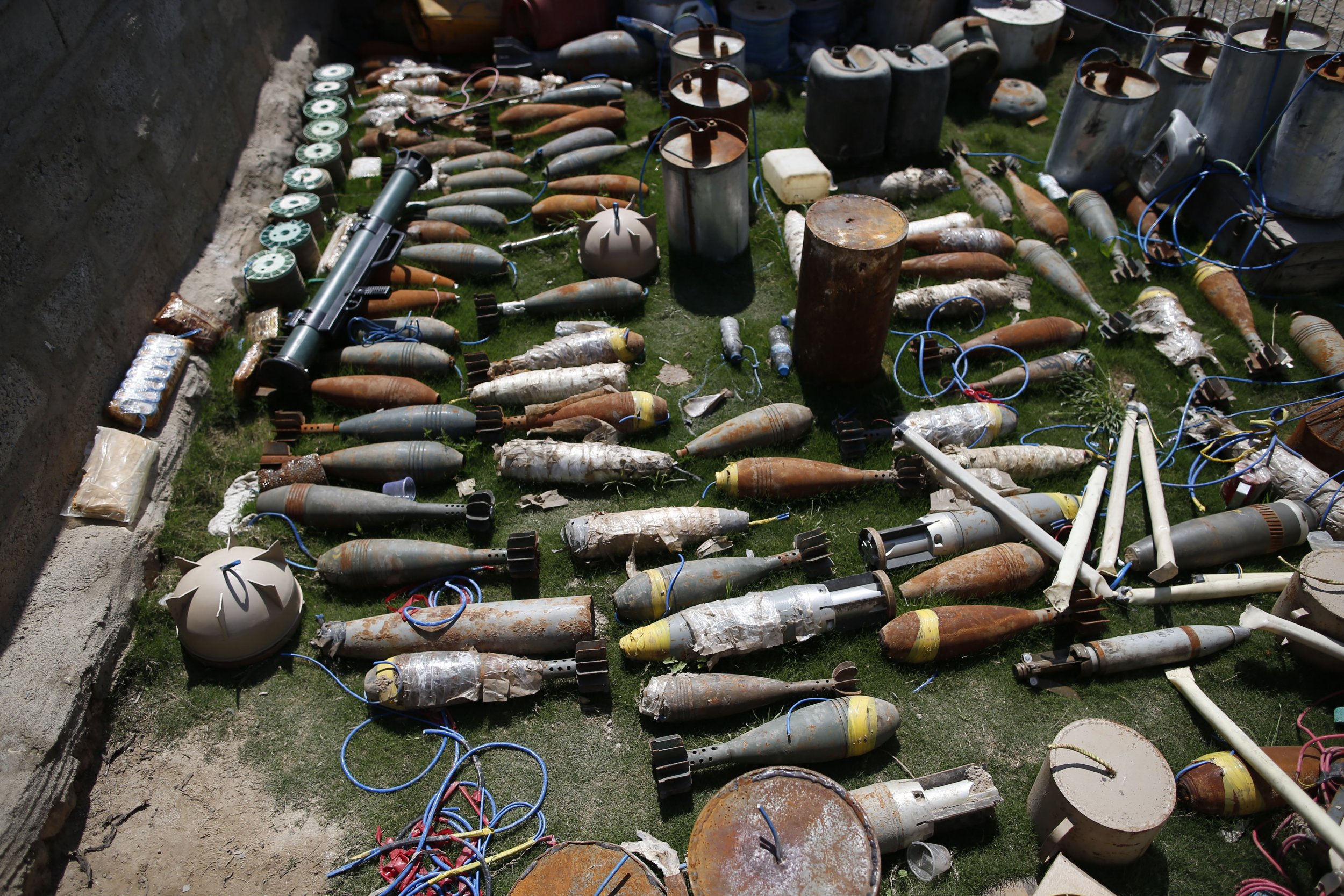 The Islamic State militant group (ISIS) made headlines in New York City for the second time in two months after a would-be attacker allegedly inspired by the jihadi group injured himself in an explosion Monday near the busiest transportation hub in the United States' most populous city.
Shortly after the blast, former New York Police Department commissioner Bill Bratton told MSNBC that a preliminary investigation by authorities revealed that the suspect, whom authorities identified as 27-year-old Bangladeshi national Akayed Ullah, had planned on "setting off the device in the name of ISIS." New York Governor Andrew Cuomo told local news station New York 1 that authorities "have reason to believe that this person went to the internet and found out how to make a homemade bomb."
Related: U.S. Made Secret Deal With ISIS to Let Thousands of Fighters Flee Raqqa to Battle Assad in Syria, Former Ally Says
While Ullah reportedly injured only himself in the blast, confirmation that ISIS was involved would not only signal the latest ISIS-inspired plot against New York City since Sayfullo Saipov, 29, killed eight in a Halloween truck-ramming attack in Lower Manhattan, but also greater evidence that some ISIS supporters were still heeding the global jihadi network's instructions to use homemade explosive devices to strike crowded cities such as New York, which followers had previously designated as a target.
"We meet at Christmas in New York...soon," one weeks-old ISIS propaganda image read, depicting Santa Claus holding a sack and standing next to a crate full of dynamite in Times Square. It was spread through pro-ISIS social media channels and shared by the terrorism analysis group SITE Intelligence Group.
Another image, circulated just after Monday's bombing and also shared by Site Intelligence Group, showed a hand holding what appeared to be an improvised explosive device in front of an image of Times Square. It threatened to respond to Trump's controversial recognition last week of the disputed city of Jerusalem as the capital of Israel by making them "recognize explosives as the capital of your country."
Authorities believe Ullah may have been inspired to carry out Monday's attack due to Trump's announcement, which was met with violent protests by Palestinians, who also claim Jerusalem as their capital, and across the Muslim world.
ISIS, which evolved out of Al-Qaeda in Iraq following the 2003 U.S. invasion and spread to Syria in 2013 amid an ongoing war, has established an online presence notable for its worldwide reach and its technological savvy. For years, jihadis have been publishing weekly magazines and releasing high-quality videos depicting do-it-yourself methods for vehicular attacks, arson and bomb-making.
Monday's failed plot near the Port Authority showed the potential real-world effects of this information being so rapidly and widely shared.
"In my (humble) opinion, it explains both the proliferation of improvised explosive devices as well as the low quality of the devices that either fail to blow up or have much lower explosive power," terrorism analyst Mia Bloom, who leads the Documenting the Virtual Caliphate project at Georgia State University, told Newsweek in an email.
Bloom explained that how-to explosives manuals had been "disseminated widely" through various jihadi channels back in June, but events on the ground may also have prompted ISIS to adapt its strategy. While in recent years the group has steadily been losing territory in Iraq to local forces backed by the U.S. and Iran—and, in Syria, to separate, dueling campaigns backed by the U.S. and Russia—2017 has been an especially devastating year for the militants. Bloom said that prospective ISIS fighters attempting to travel to what remained of their collapsing self-proclaimed caliphate in the past two and a half months have been turned back by recruiters.
"The admins of the chat rooms would say, 'Stay home, brother [or sister], it is too difficult to get to Syria; act locally'...and then they would provide the instructions in a direct message," Bloom told Newsweek.
"So there definitely appears to be a connection between the proliferation of attacks with low- quality/low-tech devices and these how-to manuals and videos, etcetera."
Even as U.S. and Russian warplanes pound the last of ISIS's standing army, its virtual brand has managed to survive, and its fatal reach has continued to plague areas once held by the militants as well as those they still have their sights on.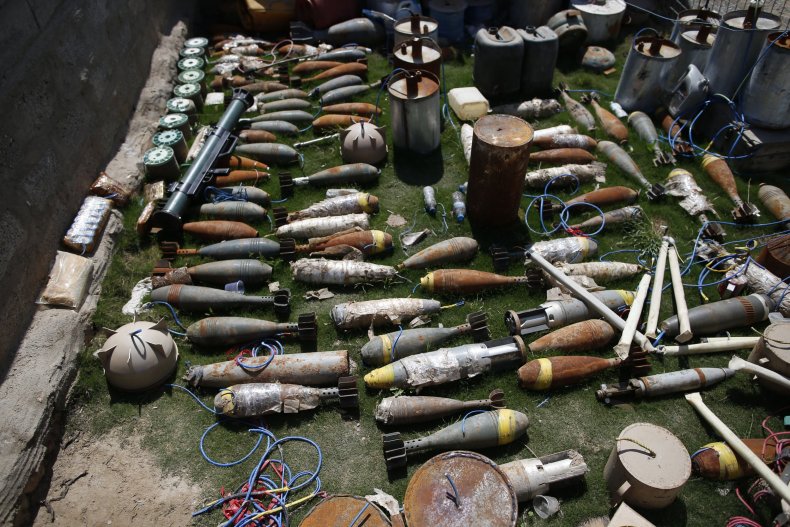 "They're spreading this knowledge all over the world," Ernest Barajas Jr., a former Marine explosive ordnance disposal technician who has worked with organizations clearing explosives in areas occupied by ISIS, told The New York Times in an interview published Monday.
"It's going to the Philippines, it's in Africa. This stuff's going to continue to grow."
In the accompanying article, the newspaper said it saw dozens of reports and many more photographs detailing ISIS's extensive operation to produce weapons, including explosives that have since been shared with willing jihadis across the globe. The result could be the proliferation of devices similar to those used Monday that, while having a tendency to backfire due to homemade parts and amateur rigging, could just as unpredictably take the lives of scores of people with little to no warning, prolonging the echoes of ISIS's warpath long after the group itself ceased to exist.
In New York, hours after the Port Authority attack, "Islamic State propagandists running Nashir News Telegram channels and chatrooms distributed the group's latest photo packet containing instruction for the manufacture of a remotely-controllable explosive device," terrorism analyst and Kronos Advisory cofounder Michael S. Smith II told Newsweek.
"The message is clear: You can blow yourself up, if martyrdom is your mission. But you can also trigger multiple explosions beforehand to maximize the impact of your attacks."