Teen Shot to Death at Friend's House Is Another Case of Mistaken Identity, Police Say
The New York Police Department is investigating another case of mistaken identity after a teenager was shot and killed by three suspects, police said.
Police released new surveillance footage on Wednesday and are asking the public's help in identifying three suspects after the death of 18-year-old Genesis Wilson, who was killed in a home in Brooklyn, New York, while he was asleep on Friday, May 25, police told WNBC. The video shows three people wearing dark clothing and masks entering his home.
Wilson died from his injuries on Saturday, May 26, police told Newsweek in a statement. His mother, Paula Aumack, told the New York Daily News that he was shot while he was sleeping over at a friend's house in Canarsie, Brooklyn. The suspects were looking to attack his friend, not Wilson.
"My heart is already broken," Aumack told the Daily News. "This broke me in the worst way, because it had nothing to do with him, and they know it had nothing to do with him.... Genesis doesn't get involved with stuff like that."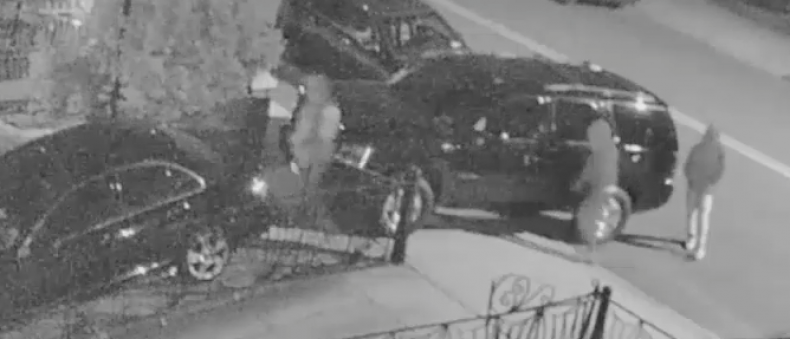 Aumack also told the Daily News that Wilson went by the nickname of Sega. He was a gaming enthusiast and an aspiring veterinarian. The 18-year-old had just earned his driver's license, she told the publication.
"He was my everything. We were very close," Aumack told the Daily News. "I would never, ever wish this pain on anyone. It's heart-wrenching. Every time I think I'm not going to cry today, I get another revelation."
The new details of Wilson's death come a month after 15-year-old Lesandro "Junior" Gonzalez-Feliz was brutally killed outside of a bodega in the Bronx with a machete. His death has sparked outrage in the community and has led to the arrest of 10 suspects. These suspects are all tied to the Trinitarios gang, who had mistaken the 15-year-old for someone else.
Guzman-Feliz enrolled himself in the NYPD Explorers program in an effort to pursue his dream career as a police officer. The NYPD honored the teen by naming a scholarship after him. The scholarship will give a $5,000 tuition reimbursement to two NYPD high school graduates who continue to pursue careers in law enforcement.
Anyone with information in regard to the Wilson murder is asked to call the NYPD's Crime Stoppers Hotline at 1-800-577-TIPS (8477) or for Spanish, 1-888-57-PISTA (74782).
The public can also submit tips by logging on to the Crime Stoppers website at NYPDCrimestoppers.com or by texting information to 274637 (CRIMES) and entering TIP577. All calls are strictly confidential.